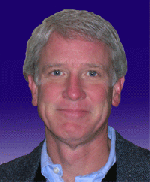 Nashville-based and venture-backed Dobie Media Inc. has begun raising $1.5 million in fresh capital.
The early-stage company is pushing its online EvieSays calendaring platform for content-hungry media customers, while continuing a secondary effort to sell its original alert-messaging services.
In summer 2008, Dobie Media announced it had raised $1,050,000 in private capital, including $500,000 from Nashville-based Claritas Capital Management Services.
In an interview Wednesday with VNC, Founder Bruce Dobie said he is not yet certain whether or not Claritas will invest further during the round now underway. He credited Claritas and particularly Managing Partner Don McLemore with strong interest in supporting such local technology companies as StudioNow, as well as Dobie Media.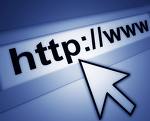 Dobie told VNC the company has 357 media outlets up and running under contract to use Dobie's EvieSays calendar tool, with more than 40 additional outlets about to come onstream. He said that in November DobieMedia widgets installed on media sites generated 68 million impressions.

Dobie said that with new client MyFox recently launched, he expects that number to pass 80 million quickly, en route to a targeted 1,000 media customers in 2010, cranking a total 300 million impressions by sometime in 2011.
Nonetheless, Dobie Media continues to experience what Dobie seems to consider manageable or modest losses.

Dobie would not provide financial details, but said the failure to hit breakeven-or-better stems largely from the economic downdraft, which has helped drive revenue from 46 cents to about 8 cents per thousand impressions. Within Dobie, impressions are a blend of raw audience, cost-per-click and cost-per-action or -acquisition (a measure of sales transactions, site registrations or other results).
Although the company averages perhaps $100 per month revenue from each media outlet with an installed Dobie Media widget, the serious money is in payments from advertisers who want to reach visitors to Dobie's expanding network.

Dobie said that as the customer-audience base expands, reaching breakeven-or-better will hinge on regaining lost ground on rates it can charge. While a resurgent economy would certainly help drive-up ad prices, Dobie said the company plans improvements that will make its calendars "stickier" (keeping visitors longer). The company is also increasing its emphasis on signing "big media portals" and offering underlying Dobie technology, as well as the consumer-facing widget, to larger media companies. He declined to discuss the planned improvements for publication.

First, though, Dobie said his company needs capital to help clear a "bottleneck of 'things to do' on the technology side," at which point in the conversation he waved a print-out of "75 to 80" tech punchlist items needing attention. On the list are such major objectives as creating one or more applications for cellular phones, an arena in which some competitors are on the move.
That to-do list falls largely to Chief Technology Officer David Stewart, whose efforts are doubtless closely watched by Chief Financial Officer Ben Gray, a co-investor and erstwhile executive with Massey Burch Capital Corp. The company also augments its team with a little outsourcing, and recently retained local Searchviz for assistance with search-engine optimization and related functions.
Dobie indicated he has been reluctant to consider adding staff, because of concern that building staff more rapidly can lead to diminished shared sense of priorities and inefficiency.

In that context, Dobie cited competitor Zvents Inc., a four-year-old based in San Mateo, as a company that has raised more than $30 million in venture capital and which has about 50 employees, in contrast to Dobie Media's staff of seven, including its founder. Zvents announced an alliance earlier this year with Tribune Media Services to serve such TMS customers at The New York Times and Washington Post. Zvents itself started with such media onboard as San Jose Mercury News, SFGate.com, MTV and McClatchy Newspapers.
Roughly 18 months after his company's reorientation and recapitalization, Dobie said 90 percent of his current customers are
associated with Community Newspaper Holdings Inc. (Birmingham), Gatehouse Media (Fairport, N.Y.) or FoxTV (part of New York City-based News Corp., chaired by Rupert Merdoch). Dobie said he also has contracts covering Cricket cellphones, four Raycom Media properties and one of Cox Media Group's 15 television stations.
Go lean or go large, the market, itself, will determine which platforms win, among the increasing number of competitors – from Seattle-based Trumba and San Diego/New York-based Eventful, to Happenr in Europe and Yahoo! Inc.'s just-emerging Upcoming.

In the same category, St. Louis-spawned ImThere.com got good reviews in TechCrunch. However, after two years trying to win adequate venture capital at home, the founder pulled up stakes and moved to the Bay Area, from which he continues to mind a site that tells visitors ImThere is "sleeping."

Dobie and other calendaring vendors spend nothing directly for the content accessed via their calendar platforms. Rather,

content is extracted from free event feeds from Ticketmaster, Stubhub and others; from media-site visitors who upload events they want to promote; and, via Dobie's marauding webcrawlers, bots sent forth each day to extract events from rich veins in the Web. When installed on customer sites, Dobie widgets can be custom-designed for niche information flows and geographic reach.
Dobie's Mobile business continues to provide text-messaging services to such clients as Franklin-based Dialogic Communications and Belmont University, but does not intend to compete in the emergency-notification business with such companies as seven-year-old Gallatin, Tenn.-based W.A.R.N. Inc. The wisdom of that strategic decision was apparently reinforced by W.A.R.N.'s winning former Dobie Mobile client Vanderbilt University.

Dobie also continues to market his mobile messaging service to political campaigns and interest groups, via the company's Mobilelect.com website.

Prior to founding venture-backed Dobie Media in 2008, Dobie had focused his efforts for about three years on exploring a variety of business opportunities, and began in 2005 "dabbling" in what became Dobie Mobile and Mobilelect. Dobie had previously cashed-out his stake in Nashville Scene, when the property was sold to Village Voice Media. Dobie was Scene editor and co-owner with then-Publisher Albie Del Favero, who recently became CEO for video on-demand provider MyOutdoorTV.com. Nashville Scene is now owned by Nashville-based, Solidus-backed Southcomm Communications Inc.


Prior to his 15 years with the Scene, Dobie spent six years as a reporter with the now-defunct Nashville Banner, covering the politics and government of Metro Nashville and within the Tennessee General Assembly. Dobie earned a master's in journalism at Columbia University in 1983, and a bachelor's in English at Sewanee, in 1980.
Dobie hails from Lafayette, La., where, while still an undergrad, he tried his hand at journalism with an alternative weekly newspaper. He told VNC that his desire to return to the alt-weekly scene had simmered all through his days at the Banner, until Del Favero proposed he joined the Scene.
Although Dobie said he misses writing, he described the daily challenges of advancing EvieSays as being "as close to heaven as it gets."
He explained: "At this moment, as the media world is reinventing itself and transforming into something digital, my little company is at ground zero. We are right in the middle of the creative destruction. This is much more entrepreneurial than the Scene. The Scene was a copy-cat--we simply started something that had done well in other markets. You can argue about how well or poorly we pulled it off, but it wasn't truly original.
"But, at Eviesays," Dobie continued, "we're writing the rules. It requires looking around corners, lots of imagination. On top of
that, our potential audience is not just Nashville, but it's everyone on the planet who has access to a cell phone or computer. When I come to work in the morning like I did yesterday, and my sales guy is yelling out that we've just gotten an email from someone in Macau asking for our calendar, and then we all rush to look up just where the heck Macau is, well, it doesn't get any more exciting than that."
Meanwhile, Dobie keeps his hand in other interests. For example, he is with investor Crom Carmichael and others an investor in Jinti.com, an online social-networking venture in the People's Republic of China. Also, through Dobie Oil LLC, he retains an interest in small-scale oil production in Louisiana, in which his family has long had an interest. He is also a member of the board of directors of Nashville Bank & Trust and its recently formed parent, NBT Holdings.

In the public-service arena, Dobie is a member of a local public charter school, The LEAD Academy, in East Nashville; and, is a member of the board of the Heritage Conservation Trust Fund. ♦