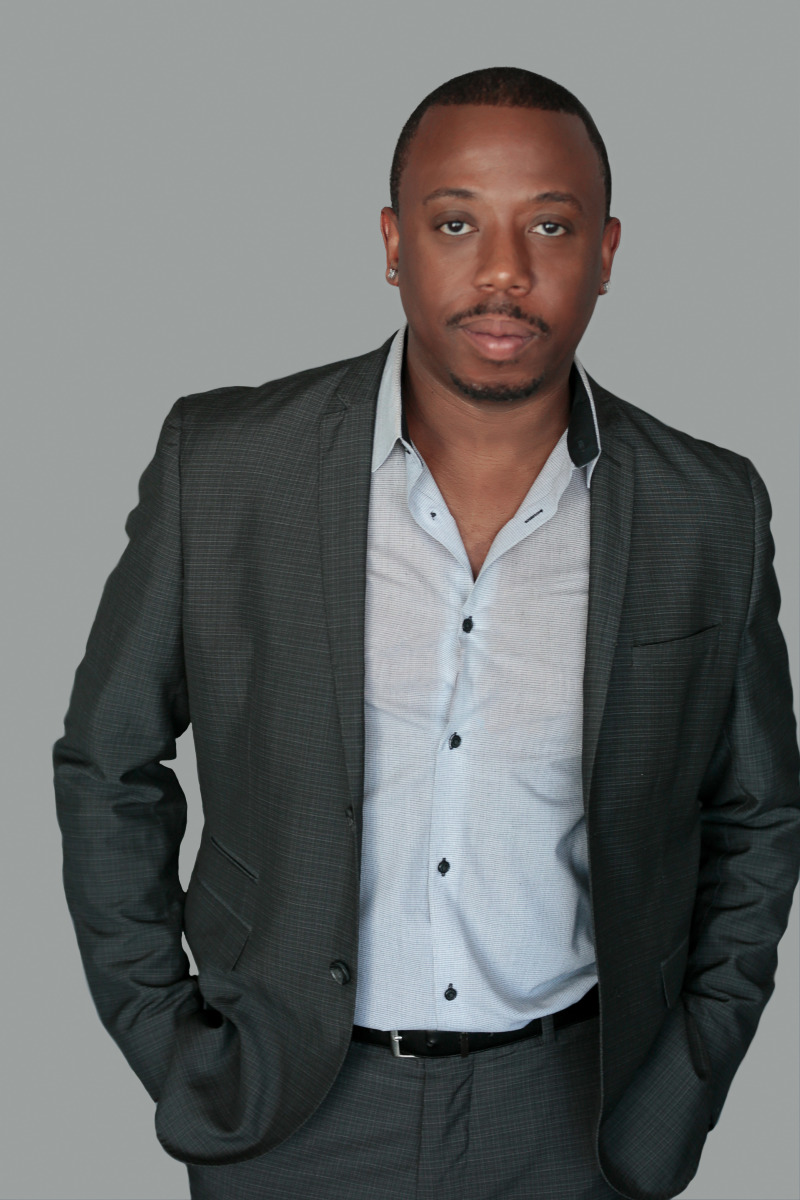 Update 3 July 2019: Steve Case's Rise of the Rest and other undisclosed investors put $2.2MM into Jammber, bringing total capital raised to $5.5MM, according to Chicago Inno today. 9 Nov 2018: Cobb confirmed for VNC that he closed a $3.4MM round in September, thinks it likely he'll close another $1.8MM by EY18 and is prepping for a $75MM raise at $25MM post-money valuation in 2019. In addition to advisors cited in our Nov. 1, 2017 story (below) he cited Phil Shmerling; and, Stephen Pollock of FirstRule/Gateway, in Nashville. - Ed.
MARCUS COBB, founder and CEO of the Jammber.com platform for collaborators in Entertainment and other verticals, told Venture Nashville that so far this year he has been approached seven times by people expressing varying degrees of interest in acquiring the 4-year-old startup.
Nonetheless, Cobb told VNC that he and his 20-person squad of employees and contractors remain focused on solidifying the company's role as "a team workflow and payment platform for top-tier [entertainment] artists, labels and writers."
The company projects ending CY17 at about $1.2MM revenue on paid-beta signups, and will probably reach or surpass the $2MM runrate milestone by 2Q18.
A $500K bridge financing is next up, and a $7MM Series A raise is likely to follow during 1H 2018, Cobb confirmed.
Cobb confirmed the company has closed $1.795MM in funding since inception, including an oversubscribed $1.35MM Seed round it completed. Successful completion of the $500K bridge raise would bring that total to $2.295MM.
Looking ahead to the $7MM Series A now contemplated, the CEO said he intends to speak with investment bankers, but not until early in the New Year.
He added that additional capital would help fund both organic and inorganic initiatives: "Acquisitions will be a part of our growth and data coverage strategy."​
VNC asked the 40-year-old CEO how a steady flow of potential bidders fits into Jammber's long-term scenario.
Cobb replied, in part: "Those offers will continue to come in as 1) Jammber increases data coverage [and] 2) we demonstrate [month-over-month] revenue growth at 25% or higher. Ambitious goals, but core to our strategy. ...SaaS companies with strong data-plays can garner some of of the highest multiples in business. Those multiples place exponential growth for our investors within reach but also help us target exit strategies [in addition to the option of selling the company].
"We're targeting 'Unicorn status' but we know to get there we have to grow based on sound principles: predictable, high-growth revenue (and/or usage statistics), low-churn, high brand affinity, great data coverage and an excellent team to drive it all.
"With those principles in place, Unicorn status means a minimum target of $80MM in [annual recurring revenue, ARR] with high data coverage. As long as the board, founders and investors continue to see the KPIs trend in that direction we're in this for the long-haul and exponential returns within 5 years..."
Asked about his step-wise approach to raising outside capital thus far, Cobb explained that the discipline the company has adopted involves incrementally securing additional runway as needs are projected, a strategy that is made possible largely because of strong support, including trusted referrals, from the company's existing investors and network.
For the A-round, investors prepared to write larger checks are called-for, with current Seed-stage debt-holders enjoying an opportunity to take equity.
New Series A investors are likely to come from the West Coast or Chicago, rather than from Tennessee, Cobb noted.
When asked about it by VNC, Cobb acknowledged the company has weighed the notion of mounting a so-called Token or Initial Coin Offering (ICO), but has rejected that path as questionable for multiple reasons.
"We think [ICOs may prove] a short-term capital infusion [in exchange for] for long-term problems and regulation," he said, adding that he would keep an eye on such ICOs as the one recently launched by fellow Project Music grad RecordGram, based in Miami.
However, distributed ledger technology may be another matter. Cobb said he can see potential near-term Jammber uses for DLT for such purposes as archiving contribution credits for artists, writers and other content creators.
Toward such ends, the company has taken some steps toward developing a proof of concept, and has established contact with dotBlockchain Music, led by CEO Benji Rogers, the D.C.-based founder of PledgeMusic. More VNC coverage on blockchain here.
Asked to elaborate on "data coverage" as a factor in the company's value, Cobb explained that data coverage refers to the degree to which the company succeeds in obtaining large amounts of data from the point-sources at which that data is created, resulting in higher quality data assets.
Underscoring the value of that data, earlier this year Jammber and Nielsen Music (Nielsen Holdings) announced the startup will provide Nielsen data from song-creation produced at the studio level. A Nielsen executive described Jammber as "uniquely capable" of collecting such data.
"Name up in lights" apparently isn't the answer to everything. Cobb emphasized that while big-name clients including Sony and Big Machine Records are sources of pride and revenue for Jammber, it has been "pleasantly surprising" to find that, in fact, "it's team-leads like Brandon Collins, a string arranger for One Republic, U2 and Broadway plays who are driving adoption."
Such customers may not be as well known outside the industry, but the shorter sales cycle, broad reach and "high virality coefficient" that comes with such professional adopters has material business impact, said Cobb.
Jaamber users in the performance space can manage the entire music-content production process: schedule studio sessions, streamline contracting, document and track contracts and song contributions, manage data for royalty splits, vye for ranking on the company's Hot 100 Songwriters chart, and ensure data is adequate to ensure timely payments (the latter backed-up by Jammber partner, ADP).
Tricia Meyer Esq
Jammber's outside professional advisors currently include tech-centric attorney Tricia Meyer of Meyer Law (Chicago), accountants with Inflammo in Nashville and bankers with Regions, Chase and Silicon Valley banks. Jammber's PR is with Rock Paper Scissors, a tech-centric firm based in Bloomington, Ind.
Other advisors include Darryl Jones, attorney and CEO of Artists & Brands; and, Amanda Cates, Maverick Digital Marketing consultant, said Cobb.
Cobb remains the majority equity-holder in the company, with a small equity stake having also been taken-out through the company's 2015 participation in the Project Music cohort accelerator class, which at that time operated from within the Nashville Entrepreneur Center.
By far, the majority of Jammber's capital has been raised in the form of convertible debt.
There are about 16 high net-worth individuals (11 of whom are from the Nashville region), plus Project Music and the InCrowd Capital angel group on Jammber's cap table, Cobb explained.
Cobb said he has personally "put in a total of 450K cash since inception."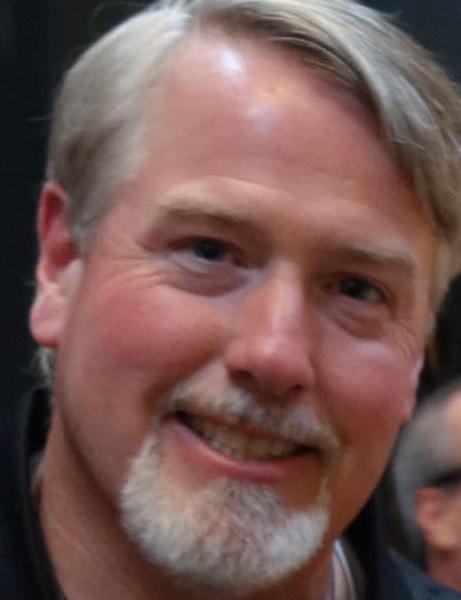 Scott Johnson
The CEO said he was free to name only two of the individual investors: Scott "ScoJo" Johnson, the Nashville production assistant who has served many of the most popular Country artists; and, Maverick Management/Nashville, which manages luminaries.
Asked about the company's recent project collaboration with investor-owned hospital giant HCA's Parallon subsidiary, Cobb said he was not at liberty to discuss the matter in detail.
He added only that Jammber's "isolated proof-of-concept with HCA was highly successful, for which they paid us to showcase how Jammber's machine learning technology we created for Entertainment has great value for the medical space as well."
Stephen Davis
Cobb credited entrepreneur Stephen Davis, who is also co-founder of Project Music startup earIQ, with leading Jammber's HCA engagement. Davis was recently engaged as Jammber advisor for strategic partnerships.
He said that, particularly given its footprint in Chicagoland and rising demand among Ad Agencies for original content, Jammber is soon likely to step-up its pursuit of business in that vertical.
Similarly, Publishing will get an early nod as the company expands. Cobb said Jammber is likely to collaborate with such companies as year-old Dexterity LLC, based in Nashville and led by Founder Matt West. West was previously the industry lead for the 1440 book-publishing accelerator, which was operated for a year by Ingram Content Group with support from the Nashville Entrepreneur Center.
Other verticals of possible interest include (small) Film, Television, Performing Arts and Video Games, among others.
Notes: Back-office and related functions within the full-service Jammbr SaaS platform and services-set are being freshly branded Jammber Bridge.The startup was first registered in Delaware in 2013, and is repurposing its Jammber Inc. dba to serve as its formal corporate name, supplanting its original corporate name: 8th Stage Inc., the CEO explained. VNC
. last edited 2 Nov. 2017 1450 hrs
---