AS PROMISED a year ago, Life Science Tennessee (LSTN) has suited-up again to try to create a path toward eventual funding for innovation and Tech commercialization during the 109th Tennessee General Assembly.
Though it's still early innings, the nonprofit industry association seems to be cautiously focusing on getting a base hit this Session, rather than swinging for the fence.
"We want to get this right," LSTN Executive Director Abby Trotter said today. Before requesting legislation for $40MM in State funding that will be needed to operate a new technology commercialization program that would help startups in numerous industries, LSTN is simply going for legislative recognition of the program, with its concepts, rules and performance metrics to be subsequently delineated.
Though acknowledging that the program will not spring to life without funding, Trotter would not be drawn into discussion of how LSTN would respond if legislators demonstrate willingness to vote funding during the current session. At no point in interviews for this story did she rule-out early funding happening.
Sooner rather than later, as its leaders have signalled for a year or more, LSTN hopes the General Assembly will provide funds for grant-matching commitments to Tennessee startups that pursue grants from federal agencies' Small Business Innovation Research (SBIR) and Small Business Technology Transfer Research (STTR) funding programs. Federal SBIR-STTR programs are coordinated by the U.S. Small Business Administration in cooperation with other federal agencies and are described here.
Shortly after the General Assembly convened in January, House and Senate sponsors put forward "caption" bills in each chamber that represent virtually blank slates for any LSTN-backed proposals the group and sponsoring legislators believes warrant legislative consideration during this Session.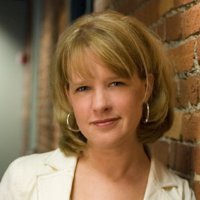 Abby Trotter
However, short-term, LSTN is proceeding step-wise. Trotter said the organization is now declaring only its interest in seeing passage of legislation "enabling" (not funding) the proposed initiative, as well as any changes to existing law that might be necessary to free Tennessee Technology Development Corporation (TTDC, hereafter Launch Tennessee) to administer any State SBIR-STTR funds that might eventually be allocated.
LaunchTN currently administers the somewhat analogous INCITE capital-formation program for the State. That program has nearly run its course, providing nearly $30MM in co-investment for Tennessee startups.
Trotter said that if enabling legislation passes this Session and is signed by Gov. Bill Haslam into law, then LSTN, LaunchTN and others would immediately turn their attention to designing the program and selecting metrics for determining its value. Trotter, who is also an owner of Hall Strategies and works on contract for LSTN, made clear LSTN is attempting to keep the enabling of the program firmly separated from the matter of funding the program.
Justin Owen, CEO of the Beacon Center in Nashville, said when asked about the Center's views on LSTN's proposed SBIR-STTR initiative, in part, "We are comfortable with LaunchTN, ECD, or any other government entity facilitating relationships between private investors and startups and identifying other ways to boost private investments in startups. But, we oppose the use of taxpayer dollars as investments in and of themselves." Among other things, he said, government should focus on mitigating excessive regulation.
Though that leaves room for interpretation, Owen's comments seemed to suggest a green light for this particular initiative. Beacon Center has been consistently hostile to the TNInvestco capital-formation program, through which ten venture-capital investment firms were funded.
Briefing documents provided by Trotter make clear that whenever legislative support is available, LSTN is poised to recommend using $40MM in such funding over a four-year period to match federal SBIR and STTR grants that competing Tennessee startups obtain from U.S. government agencies, on the basis of a "dollar for dollar" match, up to a maximum of $1.5MM per grant and $3MM per company.
In an LSTN backgrounder document that supports the case for eventual funding, LSTN emphasizes that the program it envisions is needed to help Tennessee industry compete with other Southeastern states.
Queried about all this by VNC, one prominent Tennessee observer and participant in many related matters said that, in his view, the proposed SBIR-STTR matching program seems likely to be helpful to Tennessee grant-seekers, including "Phase Zero" grantees who need the money to get very early grants written effectively and submitted in proper form. The same observer urged utmost simplification of the program and opined that some earlier state-backed SBIR-STTR grant-making programs came with what many saw as "onerous" and overly complex application and administrative processes.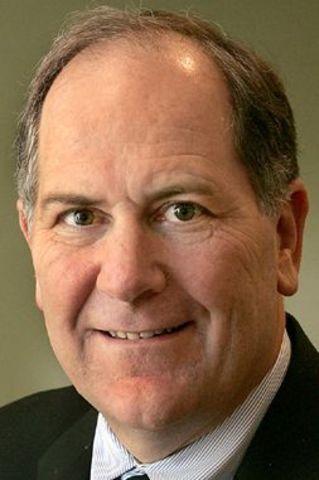 Steve Bares, PhD
A year ago, LSTN made a sortie onto Capitol Hill, exploring legislative funding for an SBIR-STTR initiative, as part of a broader package of legislative proposals, none of which became law.
At the time, LSTN Chairman Steve Bares PhD, who is also president of Memphis Bioworks Foundation, promised that LSTN would be back for the 2016 Session.
LSTN's proposals are typically very closely aligned with other economic-development and innovation initiatives, including, but not limited to, Gov. Haslam's 2015 formation of a Rural Development Task force and a related $8MM warchest; the advance of the AgLaunch agribusiness initiative; and, among others, the LSTN-driven and partly LaunchTN-funded Statewide Mentor Network.
LaunchTN, founded by statute in 1998, is already tasked in existing state law with increasing Tennessee's high-growth entrepreneurship and commercialization of intellectual property.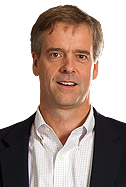 Charlie Brock
Asked whether a LaunchTN charter amendment might indeed be necessary, LaunchTN CEO Charlie Brock said today, "We are still working through the details of what we might need to do, if anything, to the [LaunchTN] charter."
Brock also confirmed his team would join the SBIR-STTR planning effort, if the legislature approves the program proposed by LSTN.
He added that he views LSTN as "a great partner of ours in various programs such as the statewide mentor network [which] we think is a great model for other industries. Our two organizations share many common goals, including enhancing access to capital as we make our state a great place for entrepreneurs, innovators and investors. There are myriad details to iron out in a potential SBIR matching program, but we would anticipate working together with Life Science TN and others to develop the best potential program and playing a key role in the implementation if approved."
The Haslam Administration's imprimatur is not yet evident on the Life Science Tennessee's SBIR-STTR legislative proposal.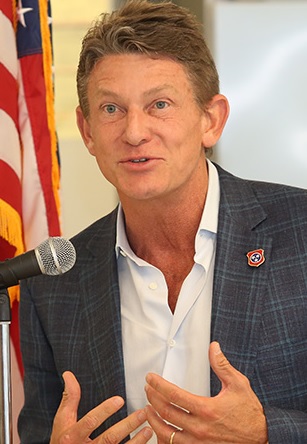 Randy Boyd
If there is to be any overt Administration support for the SBIR-STTR measure, it seems likely to come via the Haslam Cabinet official who leads Tennessee Economic and Community Development (ECD). That's Commissioner Randy Boyd, who is also chairman of the TTDC-LaunchTN board of directors.
UPDATE: 17 Feb. 2016 4p.m. - ECD Assistant Commissioner Clint Brewer responded in behalf of ECD, saying of the proposed SBIR-STTR fund, "It is an intriguing idea and one we have to learn more about. Presently, there is no funding in the budget for it."
Boyd has earlier been on record regarding other capital-formation issues. In media interviews and elsewhere, Boyd recently questioned the wisdom of using complex tax-credits, rather than direct appropriations to support future proposals for a second round of TNInvestco-type capital formation for startups, i.e., if TNInvestco advocates felt so strongly about it. Boyd's comments were not interpreted as a call for new TNInvestco legislation.
Indeed, an entrepreneur himself, Boyd has on several occasions emphasized the importance of increased private-sector investment and related initiatives, with government mainly helping to foster a beneficial statewide business environment.
Notably, on Jan. 6, a day after VNC reported Boyd's comments on TNInvestco and related matters, LSTN sent a newsletter to its members. The lead item in that mailing was LSTN's restatement of its continued push for capital to support early-stage companies.
The statement read, in part, "Life Science Tennessee continues to advocate for the recommendations in our Access to Capital report as an imperative for the continued growth of Tennessee's early-stage life science technologies and companies. Our Access to Capital recommendations include 1) a state matching program for federal SBIR funds, 2) a venture matching program similar to the INCITE program and 3) continued investment in organizations and activities that support entrepreneurialism including LaunchTN, the regional accelerator program and mentor networks."
As previously reported, the Haslam Administration is now actively supporting legislation that would allow accredited investors with obligations under the state's Hall Income Tax to offset at least a portion of their projected obligation with credits for Angel investments that meet proposed criteria. Add: On Feb. 17, 2016, the aforementioned Beacon Center launched a new website, where it advocates for ending the Hall Income Tax, entirely. Site here.
For the record: In keeping with standard legislative practice, those LSTN placeholder caption bills for the SBIR-STTR program (HB1837-SB2606) carry only barely relevant instructions for a minor administrative change to an existing law. Their minimal text would be replaced by substantive language enabling the SBIR-STTR program.
The bills were put forward at the request of LSTN by State Rep. Cameron Sexton (R-D25-Crossville) and State Senator Mark Norris (R-D32-Collierville), who is Leader of Senate Republicans.
LSTN is also advocating legislation this Session that would end inspection of Tennessee medical-device production facilities by the Tennessee Board of Pharmacy, on grounds the state inspection wastefully duplicates U.S. Food and Drug Administration (FDA) inspection of those same facilities. Ref: HB1784-SB2607, both also placeholder bills.
And, on another front, Life Science Tennessee opposes bills it believes would inappropriately give Tennessee Department of Health a mandate to, in the association's words, "dictate prescription drug pricing." Related: HB2206-SB2442.
Life Science Tennessee also summarizes its legislative agenda here. VNC
Last edited 10:15 p.m. 16 February 2016.
.
---