Updated: June 2017: Patientpoint raised $140M from investors including Searchlight Capital Partners (London) and Silver Point Capital (Greenwich, Conn.). November 11, 2016 - The company sold to Cincy-based Patientpoint. June 24, 2015 - The company reported completing a $2.3MM raise. Our original story follows.-Ed.
MedCenterDisplay, the healthcare digital communications network and services company based in Brentwood, is pursuing $2MM Series B capital and hopes to breakeven this year, said President Jim Aylward.
The seven-year-old company, backed by two TNInvestco funds, is likely to reach breakeven yet in 2014 and had raised just over $1.5MM in the B-round, according to its SEC filing, Aug. 15. Aylward said he believes organic growth could allow the company to forego a C-round.
Aylward, who joined the company in March this year, took the opportunity during an interview with VNC on Friday to explain that the company's earlier Series A raise actually totaled $1.5MM. Though its SEC filing for that round correctly stated the round's much larger ceiling, the amount sold was misstated.
Two TNInvestco funds -- existing investors TriStar Technology Fund and Limestone Fund, an affiliate of Mountain Group Capital -- are leading the B-round, Aylward confirmed.
State records online who that during the period 2010-2013, Limestone took $750K in Series A units and $500K in membership units in 2010. During the same span, TriStar reported several investments in the company, totaling on their face about $1.4MM, and in 2011 took a $225K convertible note.
Aylward said there are about 20 shareowners on its cap table, which is populated mainly by high net-worth individuals, but he declined to say the total money-in since inception.
Aylward told VNC that while MedCenterDisplay was for a time "ahead of the curve" in going to market, Federal healthcare reform and related pressures for better outcomes, reduced readmissions and other metrics are now working in the company's favor, after a long period of policy uncertainty.
The company operates in 35 states and has approximately 110 hospital clients. It offers digital signage networks for hospitals (with both ad-network and local custom content); Web, SEO and social-media development; and, native mobile apps to help improve patient experience (including way-finding) in hospitals and via mobile devices. None of MedCenterDisplays offerings contain or touch upon personal health information, said Aylward.
As previously announced, earlier this summer MedCenterDisplay secured a perpetual exclusive license in the Healthcare vertical to deploy and further develop the social media app previously developed by Brentwood startup GOBA (GetOutBeActive) to support consumer lifestyle and engagement choices.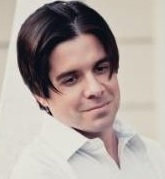 S. McIntosh
Aylward said the GOBA technology, plus such moves as the addition of Scott McIntosh as the company's director of digital services, are among factors he believes will propell the company forward.
GOBA founder John Dayani confirmed the MedCenterDisplay relationship and told VNC that he has also licensed GOBA technology to Brite Revolution, the music-discovery platform launched by Win Elliott.
Brite Revolution was previously known as Social Chutes, according to state records. In 2011, Aylward was an investor with entrepreneur Joe Storey in Social Chutes, as reported by VNC when the company bought Bandbox, a music-distribution startup then led by Brian Peterson, who's been with BMI virtually since the sale. Brite isn't GOBA's first dance partner in the entertainment space. In 2011, it announced a similar partnership with West Coast-based Enconcert, which, like GOBA was advised by Franklin, Tenn.-based Fivestone Partners. The GOBA enterprise-licensing strategy was announced in 2011, as GOBA stepped-away from its original B2C plan, having found the market "extremely tough and expensive," said Dayani. GOBA received investment from TriStar each year during 2010-2013, according to state records online.
Prior to joining MedCenterDisplay, Aylward was CEO of Sy.Med, a physician-credentialing software provider that sold to Nashville-based HealthStream (Nasdaq:HTSM) for a reported $8MM. Aylward said that with earnouts, the deal was worth at least $10.5MM. Still earlier, Aylward served with three Tennessee-based HMOs in sales and marketing roles, according to his LinkedIn profile. He said he only took one round of outside capital at Sy.Med. His LinkedIn is here.

Gregg Tarquinio
MedCenterDisplay was founded by Gregg Tarquinio, CPA, Ph.D., a former Vanderbilt University Medical Center vice chair of medicine. Investor TriStar was founded by three former Vanderbilt executives, including Vice Chancellor Emeritus Harry Jacobson, M.D., and Christopher Rand and Brian Laden.
The company's advisors include attorney Alston Hamilton of Miller & Martin (corporate and IP services), with accounting by LBMC. The company banks with SunTrust, said Aylward.
Information online shows that for some period prior to Aylward's appointment, the company's president and COO was Richard Ruth, described on an older company webpage as an out-of-home (OOH) media expert and a co-founder of Accent Health.
Other MedCenterDisplay turnover in the 2012-13 period included an SVP for digital marketing solutions, according to LinkedIn. VNC