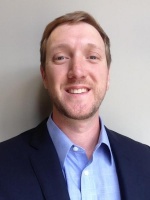 Updates: Oct. 19, 2016: Kindful raised $3.5MM Series A capital (SEC) from investors led by Cultivation Capital, St. Louis. Joe Maxwell of Nashville apparently led for Cultivation's new fund. May 5, 2015 - Kindful buys Populr from Nick Holland. Our 2014 story is below. -Ed.
CURRENT INVESTORS in Kindful, the Nashville-based donor-management software as a service (SaaS) startup, are likely to complete its seed-capital raise soon, and the notion of a Series A raise is under discussion.
Founder and President Jeremy Bolls, 31, told VNC that two-year-old Kindful has thus far in 2013-14 recruited $550,000 in seed capital from "close and local" Angel investors and a strategic investor. He said the company might extend the seed round to accept a further $150K from existing investors.
Plans call for devoting some capital to acquiring technologies that augment its platform, said Bolls, who also confirmed that it has a term sheet on the table in front of one targeted technology seller, now.
Asked about longer-term thinking, Bolls said a $1MM-plus Series A raise is likely to be pursued if that seems likely to attract savvy investors who deeply understand its customers and the nonprofit sector, generally -- and, ideally, people who understand its Cloud-based SaaS technology.
That potential Series A target is modest, but any strategic decision to accelerate pursuit of market share would translate into a substantially larger target for a later Series B, Bolls said.
Any Series A or B proceeds would also support operations and stepped-up marketing against chief competitor Blackbaud (NASDAQ:BLKB), based in Charleston, S.C.; and, against other providers targeting the nonprofit sector, such as Horsham, Pennsylvania-based DonorPerfect, said Bolls.
The seed round also supports its planned introduction of some new features for the Kindful platform, later this summer.
For now, of its nine equity-holders, Bolls has the single-largest stake in Kindful, formally chartered in 2012 as Trail Software Inc.
Other Kindful investors include serial entrepreneur Jerry Cover, who has been deeply involved at least two decades in tech-oriented companies, including Rivals.com (prior to its sale to Yahoo!); Private Business (later Goldleaf Financial, which eventually sold to Jack Henry & Assocs.), and other tech and media businesses.
Stressing that Kindful does not have a category-exclusive relationship with Emma Inc., the Nashville-based email marketing and related services company, Bolls also confirmed for VNC that Emma now holds a minority stake in Kindful.
Bolls said Kindful has won some clients over from Blackbaud, which has a $1.6BN market-cap. Kindful has spent no money on advertising and related services, but Bolls said he believes that both Blackbaud and DonorPerfect are aware of the company's market entry. He said there have been no direct discussions with such companies.
Assuming an eventual exit via a strategic sale, logical bidders for Kindful might also include Salesforce.com or Intuit, said Bolls, who added that Kindful's owners see far too much upside growth opportunity to be thinking seriously about exit options, at this time.
For Bolls personally, he said, sticking with Kindful is not about "the quickest way to make a buck -- that's not who I am." He continued, "It's about making a difference." Kindful serves important nonprofit organizations, while simultaneously "my entrepreneurial spirit gets quenched..." Growing the company to maturity fulfills aspirations tied to entrepreneurship, vision and heart, Bolls added.
Because of the startup's values -- reflected in its "Kindful" identity -- the founder said he believes Kindful will one day be "mentioned alongside Salesforce and Blackbaud."
CTO Pete Brumm
Bolls emphasized that much of his confidence about the future comes from the fact that Kindful's CTO is Pete Brumm, who spent a decade at Edgenet (2001-2011), in an array of senior software architect, product development and engineering roles, dealing in supply chain-oriented global data synchronization technologies, supporting thousands of stores and millions of transactions.
Rising appreciation of the potential value of business data, plus the proliferation of specialized applications for payments, crowdfunding, bookkeeping, CRM, email tracking, ticketing and other e-commerce functions has created such a "mess" for many users in both for-profit and nonprofit sectors, that a robust, user-friendly solution was needed to aggregate, integrate and analyze data from internal fundraising and third-party platforms, said Bolls.
Its current owners much prefer to raise any of Kindful's capital locally and regionally, but realize they may in future need to reach beyond Nashville and the Mid-South, said the founder.
Kindful has eight full-time employees -- and a big hunk of a ninth person; and, it is likely to reach 16 full-timers within 12 to 18 months, said Bolls. It recently hired an engineer and is continually looking for "full-stack" engineers, he noted. Bolls did not discuss revenue or profitability.
The company's revenue from its nonprofit customer base has grown almost entirely organically, said Bolls, and the same could well happen in the for-profit enterprise sector, as referrals spread.
International expansion of the business also seems likely, and it now has customers in Canada and the UK, as well as in the States, he noted.
The startup's advisors include attorney Chris Sloan with Baker Donelson; and, Keith Johnson, CPA, of Carr Riggs & Ingram, Bolls said. It banks with Regions.
In addition to a brief stint as a manager within the Rivals.com network, prior to that company's sale to Yahoo!, Bolls has operated the past 10 years as a multi-tasking entrepreneur, with his primary vehicle being Bolls Media. His LinkedIn profile is here.
Emma's website shows Kindful as a CRM integration partner, and Kindful is temporarily using some Emma office space on Rolling Mill Hill, while searching for its own permanent quarters in either Williamson or Davidson Counties, said Bolls. VNC