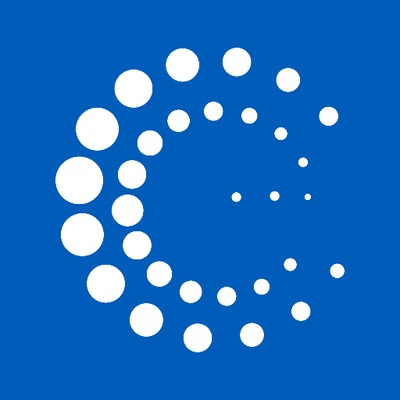 NASHVILLE Entrepreneur Center's new year-round Project Healthcare is likely to take applications this summer for a 14-week Accelerator program beginning this fall, as part of year-round regimen for healthcare, VP Heather McBee said.
Earlier today, EC CEO Stuart McWhorter said in a press release that given Healthcare's nearly $40BN annual impact on the Nashville region's economy, "the market is ripe" for Project Healthcare.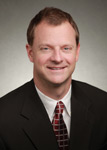 McWhorter
"Our goal with Project Healthcare is to nurture and graduate quality startups that can scale and grow at a level attractive to investors and follow-on programs," McWhorter said.
The release described Project Healthcare as "the EC's leading action to support transformation in the healthcare industry."
The EC also announced a new formal role for Michael Burcham, who was McWhorter's precedessor as EC CEO and is now founder-CEO of startup Narus Health. Burcham is to be chairman of Project Healthcare's Advisory Board. No other board members were announced this morning.
An EC initiative for the Healthcare sector has been brewing for months, prompted in part by local healthcare-centric Jumpstart Foundry's (JSF) recently announced formation of a micro-VC fund, as it exited the accelerator universe.
McWhorter has previously said he hopes JSF will become a source of capital for EC Project Healthcare graduates. Related VNC coverage here.

In addition, Burcham's partnership with JSF Co-founder Vic Gatto in creating the Angel investor group Selous Venture Society could also translate into getting some EC-led companies in front of that group, as well as with other local healthcare Angels, such as those with NueCura.
Notably, no sponsor for the Project Healthcare accelerator has yet been announced. However, given the personal networks of McWhorter, Burcham and the EC board of directors, that and other matters might well be held in abeyance pending decisions on such factors as cohort criteria, threshold investments and their impact on valuations and downstream financings, as much as by a lack of potential sponsors raising their hands.
Not only is the startup date for the 14-week accelerator "TBD," but also undeclared are the all-determining criteria for healthcare or medical segment priorities; stages and business models of companies admitted; levels of Accelerator equity investment or financings, if any, and other standards.
All those factors and more are under increasing scrutiny and debate among accelerators, investors, entrepreneurs, mentors and others, both in the U.S. and in some other nations.
It bears note also that today's announcement follows less than two weeks after the passing of the CEO's father, Clayton McWhorter, who was not only a key EC underwriter and its founding chairman, but also 20 years ago the co-founder with his son of Clayton Associates, the Brentwood-based VC.
While accelerator details remain to-be-announced, Project Healthcare will begin operations by offering a leadership program series, dubbed "Healthcare CEO Sessions"; and, in cooperation with the Nashville Health Care Council, it will offer a market-leader speaker series called "HealthChat."
The EC will also partner with Google for Entrepreneurs (GFE) May 22-28 for a weeklong Nashville Healthcare Exchange immersion program that "bridges the gap between startups, experts, and new markets," the EC said. The Exchange's week of activities includes a healthcare startup crawl, peer review, reverse pitches from corporations and pitching to investors, among other activities. Applications are due by April 1.
Teams that complete the Exchange program will be invited to apply to the 2016 Project Healthcare Accelerator alongside other teams that did not participate in the Exchange program, McBee told VNC.
Companies participating in the Exchange program, per se, will have opportunities to pursue capital investment from Washington, D.C.-based Village Capital.
Curriculum for the new Project Healthcare accelerator will be led by John Murdock, the EC's VP for entrepreneurial development.
McBee is responsible for accelerator operations for the EC's Project Music and for the 1440 publishing accelerator, sponsored respectively by the Country Music Association and Ingram Content Group. She is also the industry-content lead for Project Music.
Matt West is the industry-content lead for the 1440 accelerator, said McBee. VNC
.
---