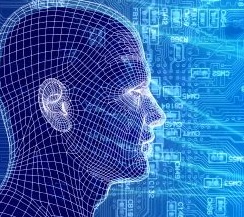 NASHVILLE's healthcare providers, HealthIT execs and entrepreneurs have been warned:
More policy changes and disruptive technology and business models are coming, and locals would be well-advised to engage continually with policymakers and rule-makers at every level of government -- while simultaneously pursuing entrepreneurship and innovation that improve care quality and health outcomes, the consumer experience and the seamless integration of care across the continuum.
In response to all that, Nashville might do well to emulate Silicon Valley actors, who are aggressive within policy arenas, tackling such issues as H1-B immigration visas for high-tech workers, according to Heather Howard in a brief interview yesterday with Venture Nashville after she moderated a panel discussion convened by the Nashville Health Care Council (NHCC).
The luncheon event at Music City Center included panelists Mark Ganz, president and CEO of Cambia Health Solutions; Mindy Hatton, SVP and general counsel of the American Hospital Association; and, Marilyn Tavenner, president and CEO of America's Health Insurance Plans (AHIP).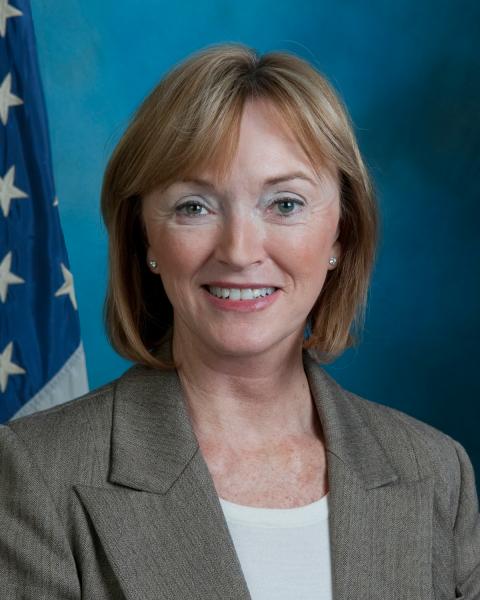 Tavenner
Responding to a question regarding Nashville's potential policy leverage, Tavenner said experience shows it's very important near-term to be educating state and federal elected officials, particularly given the clout held by Tennessee's GOP Senators Lamar Alexander and Bob Corker, who play "tremendous" roles.
In fact, said Tavenner, the sizeable and organized Nashville industry should respond to proposed regulations and related policy movement "every time," rather than succumb to viewing such efforts are "a meaningless exercise."
Tavenner said she is optimistic that valuable reform ideas "are starting to get weight" and that "over the next year or so" the nation should have reasonable hope that meaningful gains will materialize.
Hatton
Following that theme, AHA attorney Hatton noted there are many ways to get regulators' attention, including lawsuits, which sometimes help convey to officials "just how flawed" are portions of the healthcare policy environment, relative to how things actually work "in the real world."
At another point, Hatton noted that while the Presidential election is up in the air, contingency planning for addressing issues in the next Administration can soon be made, particularly once the GOP field of candidates is "more sorted-out."
Tavenner also said that regardless of Election Year changes, there is "bipartisan" support for changes in the Affordable Care Act (ACA), adding, "I don't see healthcare getting out of the center of the [nation's policy] agenda."
Ganz offered a caveat that while ACA changes are needed, everyone involved must be careful that changes do not bring unintentional damage that no one wants. At another point, Ganz expressed skepticism that the mandate for Accountable Care Organizations (ACOs) is "a virtuous thing."
More than once, panelists emphasized that Nashville's opportunity to help reform reform business models and shape policy and regulations is a direct result of the city's history of healthcare innovation and entrepreneurism.
Underscoring the city's standing, Howard asserted "Nashville is a center now for care innovation." And, Tavenner noted she has long thought of the city as home to "early-adopters," a place where talented executives leave larger companies, raise capital and launch potentially innovative companies.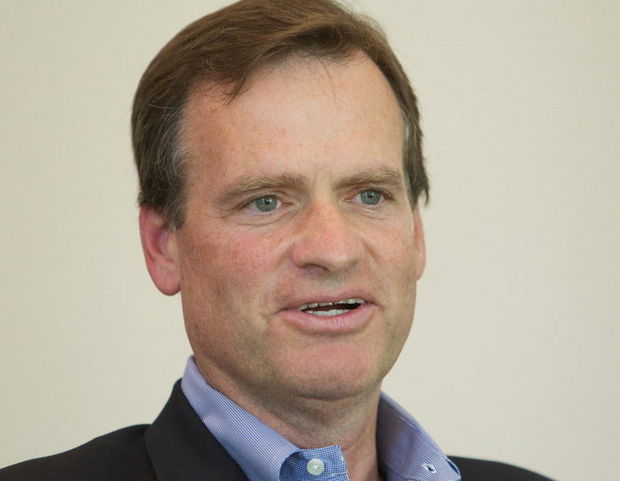 Ganz
Cambia's Ganz pointedly referred to Nashville as "such a seedbed for innovation!" -- with an opportunity for leadership in shaping policy and in redefining the nation's healthcare value proposition.
He also cautioned that, while he is often inspired by healthcare and HealthIT entrepreneurs' personal motivation to address the sector's painpoints, everyone involved should take care that the startup in question offers more than a "point solution" or a single app, when what's typically needed is a robust platform with greater impact.
While urging Nashville onward toward leadership, Ganz explained that Portland, Ore.-based Cambia is tending another seedbed -- in Seattle, where Cambia earlier this year began operating Cambia Grove Healthcare Innovation Center.
An earlier Cambia press release suggests Cambia Grove represents an effort to galvanize healthcare companies in the Northwest. A few weeks ago, Cambia announced a related economic-development initiative.

Yesterday's NHCC panel discussion was labeled "Payer Consolidation," a reference to M&A and other forces winnowing the ranks of healthcare-services insurance providers.
Consolidation, itself, was not characterized as illegitimate, but panelists agreed caution remains in order.
The AHA's Hatton said wryly that she is "glad to have payer consolidation," drawing a few chuckles from her knowing audience. But, she continued, the currently "unprecedented scale" of sector consolidation carries real import for providers, who must assess its impact on an array of issues -- alternative payment arrangements, for example.
There seemed easy consensus among the panelists that consolidation is being driven not only by economics and market forces, but also by policy-based incentives -- such as downward pressure on readmissions. Those baked-in incentives drive formation of new healthcare partnerships and integration of services along the entire care continuum, while heightening the imperative of access to capital, which smaller healthcare providers, in particular, find elusive.
The speakers frequently touched on how critical it is that consolidation be virtuous, i.e., that it not be undertaken simply to build a payer's scale, but also to better serve consumers (who seek quality of care and adequate choices among providers in a market, for instance); communities (access and cost); and employers (e.g., population health), while also cultivating needed expertise and talent and fostering meaningful innovation.
Ganz said consolidation in the broadest economic sense "should be celebrated," but transactions must also be assessed on the basis of their likely contributions to the quality of the end-to-end consumer experience and satisfaction.
M&A deals that are, for example, driven mainly by a payer's need to solve their own "internal problems" may not produce such qualitative improvements, he suggested.
Hatton noted that such things are closely watched closely by the Centers for Medicare and Medicaid Services (CMS), by the states' attorneys general, and others.

Add: AHIP 13 Nov issued release on Vanderbilt Prof. Luke Froeb's take on one hospital merger, here.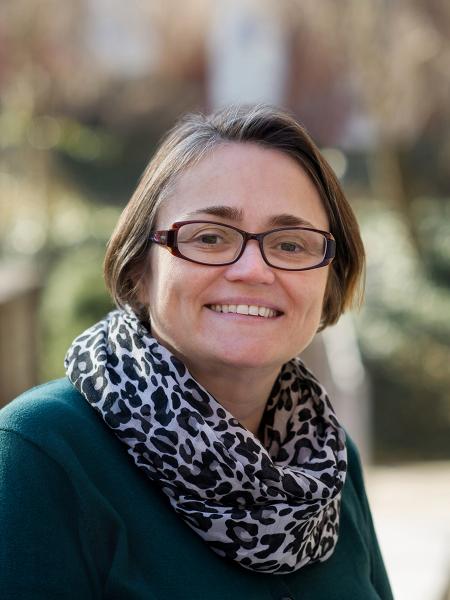 Howard
Panel moderator Heather Howard is director of two Robert Wood Johnson Foundation programs operating from the campus of Princeton University: the State Health Reform Assistance Network, which provides technical assistance to state's implementating the Affordable Care Act (ACA); and, the State Health and Value Strategies program, which supports population-health initiatives and delivery-system reform. She is a former New Jersey state health commissioner and a White House advisor during the Clinton Administration.
NHCC named sponsors supporting yesterday's event included Blue Cross Blue Shield of Tennessee; Bass Berry & Sims; Cressey & Company; KPMG; LifePoint Health, with IDS (Interior Design Services Inc.) supporting staging.
Hayley Hovious
NHCC has been led since June by President Hayley Hovious, who succeeded Caroline Young. Young was with NHCC 11 years, before departing this year to become executive director of Nashville Health, which is in-formation with impetus from NHCC board member and former U.S. Senate Majority Leader Bill Frist, M.D. Frist is also founder of AspireHealth, a Nashville-based palliative care provider; and, he is a partner in Cressey & Co.
VNC research for this article suggests that the session's policy-advocacy discussion arose spontaneously among the speakers and questioners from the audience, and was not planned by NHCC, which has made clear since its founding in 1995 as an affiliate of the Nashville Area Chamber of Commerce that, given its very diverse membership, it does not advocate for specific policies or regulations.
Nearly 60 healthcare companies are headquartered in the Nashville area, and dozens more have a lesser presence here. VNC
---