► [Update] Steve Turner, Joe Galante and Mark Montgomery -- previously associated with Dollar General, Sony Music and Echomusic, respectively -- will invest a total $500K in Stuart McWhorter's Bullpen Ventures, according to an Aug. 2 report by Getahn Ward of The Tennessean. Turner, a broadly engaged philanthropist, was recently named "Nashvillian of the Year" by The Tennessean for his work in redeveloping The Gulch downtown.
► [Update] EDO Interactive, the gift and loyalty rewards card marketer based in Nashville, announced completion of a $20MM financing round, but no details on how much of proceeds went to recapitalization, versus deployment for marketing. Brief here.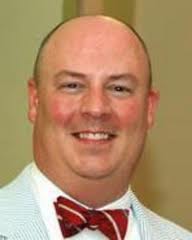 Clint Brewer
CLINT BREWER was named by State ECD Commissioner Bill Hagerty to serve as economic and community development's assistant commissioner for communications, marketing and creative services, succeeding Mark Drury, who served in the post during more than six years spanning much of the tenure of former ECD Commissioner Matt Kisber and for the first seven months of the Haslam Administration. Drury has not announced his plans. Brewer most recently served a year as political editor for The Tennessean, and was previously executive editor of Solidus-backed Southcomm's Nashville City Paper. Between Southcomm and The Tennessean, Brewer was executive director of the Tennessee Center for Policy Research (TCPR). Also while with TCPR in 2009-10, Brewer had a hand in producing a series of reports and commentaries on various policy issues, some of which pieces were critical of TNInvestco, which is overseen by Hagerty's ECD. (During Brewer's tenure as The Tennessean's political editor, the paper did some indepth political reporting on TNInvestco investments.) The Haslam Administration and GOP leaders in the General Assembly have said they'll determine the fate of possible future TNInvestco rounds after they determine the benefits of the inaugural round. Brewer told VNC his duties touch on capital formation only in that, first, he is custodian of records for ECD; and, second, he is responsible for effectively communicating for ECD the importance of Tennessee growing both investment capital and entrepreneurial talent. Those issues arise, he noted, in the context of both Gov. Bill Haslam's INCITE (Jobs4TN) program and with respect to TNInvestco.
► Scripps Network Interactive, based in Knoxville, gets a great profile by Amy Nolan in the Knoxville News Sentinel this morning, clarifying where the company stands, going forward under Chairman-CEO Ken Lowe.
► Innovation Group Nashville's Aug. 4 (6 p.m., Espaces) panel discusses the first two years of a startup's lifecycle, the trials and tributions. Panelists include Lee Parsons (DittoMusic), Jason Moore (Stratasan), Jackson Miller (Bizen) and John Dayani (Goba). Details.
► Brentwood-based Health IT Services Group, a unit of Fresenius, chose a site in Durham, N.C. to house 45 software developers for its nAcumenEHR product. HITSG President Dana Hensley said in a release, "We looked throughout the country for a market with a rich depth of tech professionals, high quality of life and world class office space."
► Harbert Venture Partners (B'ham, N'ville, etc.) is one of the debtors mentioned in coverage of mobile analytics portfolio company TapRoot Systems' bankruptcy filing. The Triangle Business Journal reports it. TapRoot had raised about $14MM in the past 7 years. Harbert site here.
► Memphis-based guided-surgery company, MRI Interventions (formerly Surgivision), backed-off plans for an IPO, but is gaining traction in selling systems to help target brain and cardiac surgeries. The CA reports.
► Ignite Business Builder Competition will award one business $100K in ad-media services without charge; entrants must have at least $250K revenue, be at least 24 months old and operate in the 8-county Nashville MSA. The program is sponsored by Gannett's Tennessean Media Group.
► SESAC, has inked a media distribution deal with San Francisco-based InGrooves. Release here, Meanwhile, The Tennessean reports this morning on lawsuits against Grooveshark, alleging music piracy.
► Telehealth: Community Health Network has been weakened by inappropriate disbursements by former management, audit says. The CA reports.
► Solidus gets kudos! from Commercial Appeal columnist Andre Fowlkes for its sponsorship of Seed Hatchery and challenges Memphis stakeholders to take similar initiatives. Solidus' Seed Hatchery involvement is partly a result of the commitment to venture development that Solidus laid-out in competing for TNInvestco funding.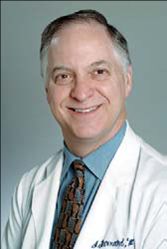 Bernard
► Vanderbilt University's Gordon Bernard, M.D., is the principal investigator overseeing a new $20MM grant through which VUMC staff will provide coordination and support for 60 US research institutions in 30 states. Release here. Bernard also oversees VU's tech transfer and commercialization unit.
► ReadyPoint is the new name of the former DisastersNet, which is backed by Charlie Martin's Martin Companies. The 2-year-old company says it's expanding its tech portfolio to support hospitals' drive for quality in care delivery. Earlier VNC coverage here. Founder and President Chris Riddle's guest column on hospital disaster preparedness was recently published in the KNS.
► Orange Mound's incubation and training center will seek INCITE funding from state ECD, Commercial Appeal.
Chattanooga is building-out $30MM wireless-mesh network, the TFP reports; and Cisco is partnering to leverage that city's EPB gigabit infrastructure, the TFP reports.
Memphis' Medical Education & Research Institute (MERI) has provided expert guidance to Chicago-based ImmersiveTouch for development of the company's Sensimmer 3-D and tactile surgery simulator. The CA reports.
► Vanderbilt University licensee KaiNexus, based in Dallas, offers quality-improvement software and services for healthcare providers. CEO Greg Jacobson recently told VNC the company has raised about $550K in seed capital, is in beta with VU Medical Center and UNC Health Care.
Rahul Ghate
► eMids, the healthcare technology and operations services company based in Grassmere Park here, announced it has appointed Rahul Ghate its VP-enterprise services and business intelligence. Ghate was previously VP-products for VitalSpring Technologies, McLean, Va. eMids clients have included Parental Health; our 2008 backgrounder on eMids.
► Soddy Daisy-based SecureWaters won the IBM SmartCamp competition in Austin earlier this summer. VNC's earlier coverage of SecureWaters is here. The company's technology detects toxins in water supply.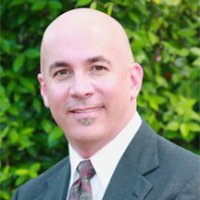 Brian Peterson
Terenine Technology Solutions in Chattanooga promoted Brian Peterson, a long-time e-commerce strategist for publisher Pearson Education, Calaway Golf and others, to VP for applications development. Release here.
The University of Tennessee Health Science Center in Memphis is spending $140MM to upgrade medical-campus facilities, the CA reports.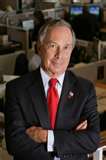 Bloomberg
New York Mayor Bloomberg's declared goal of surpassing Silicon Valley as the U.S. center for tech innovation and entrepreneurship will fail, says one observer, because in their current model universities' tech transfer efforts don't produce many startups; funds should be directed to entrepreneurship and more skilled immigrants should be recruited. It is entrepreneurs, says Washington Post columnist Vivek Wadhwa, who create the social networks that vibrant startup communities need.
Fourteen companies are joining Oak Ridge National Laboratory in creating the Oak Ridge Carbon Fiber Composites Consortium, which aims to accelerate development, demonstration and commercialization of carbon fiber and composites materials. ORNL release.
► Memphis aims to step-up its game for economic development, the CA reports here and the MDN reports here. Related IDB story here.
► The State of Kentucky is conducting a strategic assessment of the state's economic development opportunities, and has hired Boyette (Little Rock) to help, says the CJ. The cities of Louisville and Lexington have launched a parallel ECD effort. VNC earlier noted Louisville's ambitions (scroll down here).
► UT's Joshua Emery is part of a NASA team that will take samples from an asteroid to help understand origins of life; the asteroid, one-third of a mile wide, could strike the Earth late in the 22nd Century, with cataclysmic effects. The KNS reports it. A related wire story on asteroid exploration.
Prof. Fenwick
UT Prof. Brad Fenwick is now a U.S State Department Jefferson Fellow, and he'll help address global research needs, including climate change, food production, energy, economics and security. The KNS has it.
Vanderbilt University Medical Center named among 100 "most wired" hospitals and health systems for 7th consecutive year, VU release here. Accenture, McKesson and others were among the arbiters.
Oak Ridge NL Director Thom Mason provides KNS writer Frank Munger an update on ORNL's evolution toward exascale computing, the KNS has it.
► Talenthouse invites artists at any level to collaborate with music and entertainment superstars on creative projects. Universal Music Group recently signed-on. Gobbler lets musicians collaborate remotely, via the Cloud. Los Angeles Times.
► TVA found its incentives for producing electricity by renewable means for homes and businesses outpaced its funding and it's doing a rethink. Advocates say the reality of green-energy savings has now penetrated the market. The KNS has that story and updates it this morning here.
Pyron Solar, an energy startup, named Oak Ridge NL's Earl Duncan, Ph.D., to be its chief technology officer. PS is in San Diego.
West Tennessee Solar Farm solar-panel installations are underway by Chattanooga-based Signal Energy, the CA reports.

► Schneider Electric solar farm at Smyrna is 3rd megawatt installation in the state; Tennessee Solar Institute is surveying businesses for solar needs. Tennessean.
► Newport Audiology Centers (NAC), which markets hearing-aids and testing services, says its relocating its headquarters to Nashville from Greenwood Village, Colo. The NBJ has it.
► Two nonprofits, Urban Green Lab in Inglewood and Green Loop in North Nashville, aims to raise $2.5MM in contributions for facilities and programs for stakeholders in green and sustainable pursuits. Nashvillepost.com.
ConnectedTN says its Computers 4Kids laptop giveaway program will benefit 60,000 Tennessee students. TFP here.
The University of Tennessee got $18 million to help link high-performance computers and researchers addressing complex science issues. The National Institute for Computational Sciences (NICS) is housed in the Joint Institute for Computational Sciences, jointly operated by UT and Oak Ridge National Laboratory. The Extreme Science and Engineering Discovery Environment (XSEDE) program puts NICS in partnership with the University of Illinois, the XSEDE lead.
► Rural telephone companies are concerned Congress may cut their share of the Universal Service Fund, the KNS reports. VNC