Vanderbilt University is moving along in efforts to recruit an assistant vice chancellor to support technology transfer and commercialization efforts. The assignment is being handled by Korn Ferry's Atlanta office. A search committee is led by Vice Chancellor for Health Affairs Jeffrey Balser, M.D., Ph.D., and the new position reports to Vice Chancellor Jerry Fife.
Ken Woody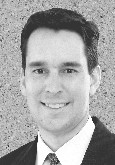 Joe Cook
TNInvestco fund managers are promoting the program's early successes. Innova President Ken Woody penned an op-ed piece, initially published in the Memphis Business Journal, summarizing the gains posted by Innova's TNInvestco entry and by Nashville-based Tennessee Angel Fund (TAF). Woody said one Innova portfolio company remains in "stealth mode" at this time, but the other five are: Cagenix, ExtraOrtho, TrakLok, iScreen Vision and Computable Genomix. In January, fellow TNInvestco fund manager Joe Cook III of Mountain Group Capital's Limestone Fund reported similar results during a event sponsored by Nashville Capital Network. TNInvestco's Year One reporting cycle should soon begin to produce further information about the ten TNInvestco funds' performances.
M2G Med-Management on Elm Hill Pike filed Feb. 18 to raise up $1.5 million in capital. The company's site says M2G supports physicians who dispense or who have in-office pharmacies, by providing claims administration, just-in-time distribution of drugs and other services. Listed CEO is Norman Noffsinger, D.Ph. RyMed Technologies, which manufactures products for intravenous catheter care and management, filed Feb. 17 to raise $800,000. Principals have experience at Johnson & Johnson, Deseret, Cutter and others. A related Nashville Medical News story.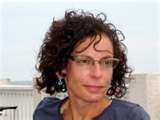 Joanne Rohde
Axial Exchange will address Nashville healthcare IT marketing opportunities in 2011, according to Joanne Rohde, founder-CEO of the Raleigh-based venture. Two-year-old Axial, with eight employees and "sub-Million" revenue, is nearing the close of a roughly $1.8 million A round, in which Canaan Partners and RTP-based IDEA Fund Partners participated, Rohde told VNC. Axial's open source-driven communications platform helps hospitals coordinate with and provide clinical information to outside providers. Rohde is a former EVP-COO and director of health IT for Red Hat and a former global head of investment banking IT for UBS. Related: The New York Times reports the challenge of inducing healthcare providers to adopt technology and touches on the open-source development paradigm.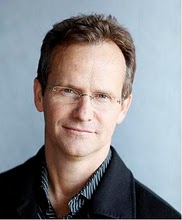 Tim Smith
Tim Smith, the founder of Nashville-based MyWerx, which lets content creators establish and manage their works' copyright information using social and wiki tools, expresses no fear about SongTrust, the digital rights-management and administration JV between MySpace Music and Downtown Music Publishing. Smith is skeptical that MySpace's do-it-yourself artists will want to pay SongTrust fees for "professionally priced publishing management services"; and, he believes MyWerx's ability to validate the "chain of title" to songwriters' works provides a competitive edge. "All that being said, I like what SongTrust is doing, as a whole," he told VNC. In December, Smith said he has product, market and cap-raise news forthcoming.
Memphis life sciences community rallied for a conference last week, and learned about the power of social media to connect bio firms globally, and celebrated the fact that BioWorks Foundation thrived during the Recession, greatly increasing the numbers of startup ventures assisted. Memphis Daily News reports.
Tim Walsh
Marketing software developed at UT-Chattanooga's SimCenter (National Center for Computational Engineering) is one way the University of Tennessee system can attempt to cope with budget austerity, according to UT VP Research David Millhorn, Ph.D., and UT-C Chancellor Roger Brown, the Times Free Press reported. Toward such ends, SimCenter Enterprises' new CEO is Timothy Walsh, previously Chairman-CEO of epipeline.com an online source for federal-contracting news and information. UT-C has also declared its aim to be one of the nation's Top 5 regional universities producing master's degree-holders. UT-C is now ranked 17th, says the TFP.
Nashville's Atiba Software will soon open a New York City office with dedicated staff, initially serving Copia, a social reading platform; Meeblemail, which offers email design customization; and, Headmint Global Strategy, which offers brand management, training and technology products.
Knoxville entrepreneur Sean Christman's Slamdot Circle, an outgrowth of Slamdot web hosting, provides a hub for a business' social media connections, the KNS reports it.
Nashville is luring '40 to 50' relocation lookers each month, which could set stage for new high-rise office construction, Nashville Ledger reports.
BioMimetic Therapeutics in Franklin was offered as an example of government-supported life-science initiatives, for Germantown officials mulling the idea of Memphis BioWorks satellite incubator facility for medical-devices startups, the CA reports.
World's Smartest City? Chattanooga's EPB-driven broadband infrastructure, its urban redevelopment and other attributes might make the city competitive for the title of the world's smartest city, when the Intelligence Community Forum announces the winner in June, says the TFP. A former Chattanooga mayor, Jon Kinsey, who is a developer, is said to be leading a drive to win the smart-city honor for Chattanooga.
Even Los Angeles has to ward-off the temptation toward Valley-envy, it seems. Columnist Mark Suster explains LA's advantage and points us toward an Entrepreneur-center or JumpStart-ish outfit called LaunchpadLA. (HT:David Repas)
Manufacturers are a key constituency for Oak Ridge National Laboratory and to prove it ORNL offers a listing of ways the lab partners and then channels its innovations into that sector.
Bradley Countians are eying creating a 343-acre industrial park to leverage momentum from Volkswagen and Wacker Chemie investments in the area, the TFP has it. An adjacent 200-acre parcel is also being eyed. VNC