CTO: EMMA, the provider of Web-based e-mail marketing, surveying and related technology and

services based here, appointed Brad Sanders (right) its Chief Technology Officer. The search was handled by The Buffkin Group. Prior to joining Nashville-based EMMA, Sanders' LinkedIn page indicates he was associated with New Media Broadcasting Company and a consultant with Independent/Co-Partners LLC. Earlier, he was an officer of start-up Postfuture, an e-mail service provider acquired by Harte Hanks, the media company. Sanders held senior software-development roles with Schlumberger Technologies, DataMatic and others. He earned his bachelor's at the University of Texas at Austin.

► Noro-Moseley has hired Healthways' former strategic-development director, Spence McClelland (at right) to scout for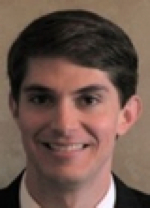 technology and healthcare deals, according to NM's release yesterday. Prior to Healthways, the 32-year-old was an associate at Willis Stein & Partners LLC and an investment banking analyst at Credit Suisse. McClelland earned his bachelor's at Vanderbilt University, and his MBA at Northwestern's Kellogg School.

► FiledBy, run by Peter Clifton and backed by Claritas Capital and others, announced it has upgraded its website and is supporting Twitter feeds directly to authors' websites, among other enhancements.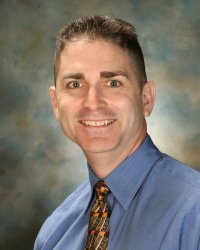 At Healthcare Management Systems (HMS), Neal Reizer (left) has been appointed Chief Architect. He was previously with Allscripts Healthcare as VP-R&D. HMS specializes in the development and support of integrated financial and clinical systems, as well as installation services and support. The search was led by Buffkin Associates Managing Partner Craig Buffkin, based in Brentwood.

Chrysalis Ventures announced adding Jan Thaw Bruce as Executive-in-Residence and Wendy Jarchow as Director of Business Development - Upper Midwest based in the Cleveland office. Release is here.

Having absorbed $24 million in venture funding, Knoxville-based PerfectServe says it'll be profitable in 2012. The company cites clarity and momentum flowing from the recent passage of health-insurance reform as a driver. PerfectServe provides physicians and nurses preference-driven communications technology and services.

IMI Health CEO Leon Dowling, age 41, told VNC today that within 90 days he'll begin an A-round asking up to $750,000, to
accelerate sales and marketing for his 15-year-old company. Dowling operated as a consultancy until eight years ago, and now has a dozen staff, after gaining three persons via its recently announced acquisition of Boundary Medical, the Minneapolis-based provider of health outcomes measurement software. Dowling's LinkedIn profile suggests IMI was doing about $3MM annually, prior to absorbing boundary.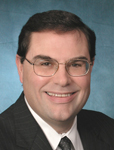 Ed venture: For-profit colleges in Tennessee have reportedly retained Dick Lodge (left) of Bass Berry & Sims to help them win for their students the same credit-transfer opportunities that State community colleges enjoy in the wake of recent reforms. Lodge is a heavy-hitter who has represented AT&T, American Express, Tenn. Bankers Association, and now such for-profit schools as Kaplan Higher Education Corp. (a Washington Post Co. unit).

Documentary Channel, which got a new CEO and fresh capital in the past nine months or so, announced it has increased distribution of its programming through an agreement with DirecTV. VNC's earlier story on the Doc Channel's evolution is here.

TrakLok, the Knox firm that was first to announce having TNInvestco funding, is still on the capital-raising trail, according to CEO Eric Dobson, in the KNS.

Ingram Micro has some Memphians sweating over whether the company will pull its 400 jobs out of Shelby County and head for Mississippi, according to a recent CA report.

In Louisville, Michael Davis succeeded long-time partner Douglas Cobb as CEO of Appriss, which created the automated victim-notification service known as VINE.

Chattanooga-based Signal Energy is the new name of the former Signal Wind Energy. The TFP says the company's branching into Solar and biomass. ♦


Related Articles