NASHVILLE MISSES-OUT on 105 jobs spawned by Vanderbilt University tech-transfer portfolio company TyraTech, the natural pest- and parasite-fighting solutions producer, which is moving from Melbourne, Florida to Wake County, North Carolina, according to media reports. VNC's earlier report indicated the financially struggling company was still considering Nashville, among other sites. The company says the opportunity to work with N.C. State University was a factor. No announcement from the state of NC regarding incentives that may have been awarded to cement the deal.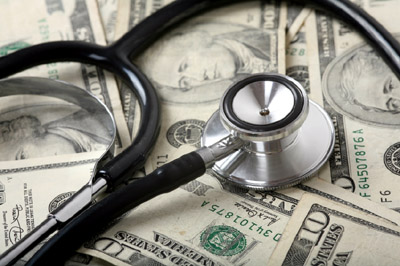 Precedent Health, funded by investors including co-founders Rock Morphis and David McClellan, announced an alliance with Intercede Health to provide consulting and analytics services supporting providers' efforts to adapt to accountable care organization (ACO) mandates. Precedent CEO Glenn Marconcini, who was previously CEO of Intercede, has not yet responded to requests for an interview. No word yet on whether or not Nashville's new Heritage Healthcare Innovation Fund will invest in either of the two allied companies.
Innova TNInvestco portfolio company iScreen Vision, which uses a digital camera system for pediatric vision assessments, filed with the SEC to raise about $3.9 million, and said March 2 it had less than $1 million yet to raise. More on the Innova portfolio here. Also, Duncan Williams, the Memphis investment-banking firm, filed with the SEC to raise $3.9 million.

Coleman
Further evidence of why VC Larry Coleman seems to be smiling: Mergermarket reported former Coleman Swenson Booth portfolio company NotifyMD has been sold to SteriCycle, the publicly held medical-waste management company. The NBJ picked it up. Our previous report on Coleman Swenson's 2010 exits is here.
► Metro/Nashville Economic & Community Development leadership and priorities are placed on the agenda in Walker Duncan's report in The City Paper, reposted here. Both this article and another by Bill Lewis for Nashville Ledger raise questions about Metro ECD priorities, in the context of Metro priorities and regional development. ECD Chief Alexia Poe has been named Gov. Haslam's communications director. The NBJ reported March 8 that Gov. Haslam told a Nashville Chamber audience he fully believes Metro Nashville should be contributing $300K per year to the Chamber, story here.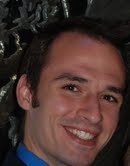 Tennessee nodes for tech-driven economic development and innovation continue to evolve. In Chattanooga, a leading hub candidate is The Company Lab of Chattanooga, an offshoot of CreateHere that's led by 29-year-old Sheldon Grizzle (at right). Grizzle was in Nashville last week meeting with Entrepreneur Center, JumpStart and other players, looking for advice and allies. Chattanooga allies reportedly include InnovateHere, coordinated by Lyndhurst Foundation program officer Sarah Morgan, who oversees grants for urban revitalization.
PodCamp IV - March 26th - If the content of sessions in Nashville's 4th Annual PodCamp unconference at Cadillac Ranch is even half as enticing as the sessions' titles, everyone should be there.
Emma, the soon-to-be Trolley Barn-based and already Web-based e-mail communications phenom, will probably hire another 17 people by year's-end, which would bring the complement to 120, said co-founder Clint Smith. Emma is somewhere beyond $10 million in annual revenue, and recently appointed Portland, Ore.-based Kevin McConnell the firm's director of engineering. Mark Sexton has been named director for product management. Both men have been with the firm more than two years.
► The new Genera Energy venture fund first reported in-depth by VNC has drawn a lot of interest, a spokeswoman tells the Knoxville News Sentinel, which today summarized our earlier report. Now, Eastate lawmakers want the state to fund a clean-coal pilot project, the KNS reports. A source says such a project could conceivably qualify for consideration by a yet-to-be-developed Genera clean-energy fund, which will complement the venture fund earlier reported.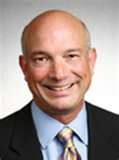 Del Favero
MyOutdoorTV, the Nashville startup, was sold to Temucula, Calif.-based Outdoor Channel Holdings, on undisclosed terms. Co-founder Chris Moise is a digital-media consultant to OCH and other ventures, and he told VNC he is considering other ventures of his own. Co-founder Dave Barton is an employee of OCH, Moise said. The 2008-09 credit squeeze was a factor in MyOutdoorTV's passage, Moise said. Albie Del Favero, the former Nashville Scene publisher who with partner Bruce Dobie sold the Scene to Southcomm, told VNC, ""We were ahead of our time. And in hindsight, we should have adapted the model to take advantage of the coming revolution in video-on-demand via set-top boxes and other over-the-top devices. And from the get-go, our cost structure was way out of whack."
Spector
Former Gore 2000 deputy campaign manager and former Clinton White House deputy communications director Stacie Spector is now chief communications officer for the Salk Institute for Biological Studies. She was also deputy communications director for Clinton-Gore '96, for which she also led a rapid-response team. The release is here.
Commercialization - On April 5, six premier technologies will be presented to entrepreneurs and investors gathered at Oak Ridge National Laboratory by ORNL and the Center for Entrepreneurial Growth at Tech2020. The next day, there'll be presentations on 12 promising sci-tech areas. Program highlights here. Event registration here. Meanwhile, the KNS reports on ORNL's further teaming to produce the TITAN supercomputer system, in hope of regaining top spot among supercomputers, en route to true exascale computing.
Incubation - Memphis-based Archer Malmo, the ad agency, has created a>ventures to support with creative services and occasional capital investment the city's startups. The CA reports.
Cobb
Chrysalis Ventures co-founder Doug Cobb has returned to the VC firm after a decade as CEO of Louisville-based Appriss, a tech firm. He says he was burned-out and is not yet ready for another operating role, preferring the VC biz and mulling community civic engagement opportunities. The LBJ story is here.
The City of Franklin Pension Fund is looking for a large-cap growth equity manager to run $10 million, according to an RFP posted on the website of Dahab Associates, the $53 million plan's general consultant.
Global firms keep snapping-up Tennessee companies - Sanofi Aventis' purchase of Chattem in Chattanooga was bigger, we suspect, but we note recently Zwanenberg (Netherlands) bought Nashville's Vietti from Mike Shmerling's Choice Food Group, and UK-based Quarto bought local Cool Springs Press and will integrate it within its Quayside division, based in Massachusetts.
The Kentucky legislature has authorized further work toward creating an online portal for helping business invest in the Commonwealth. The LBJ has it. VNC