Update: Dec. 29, 2021: Loyal Enterprises SSD and Correlate businesses sold to TRICCAR, Inc. (OTCPK:TCCR) for an estimated $4MM. Releases here and here.-Ed.
SOLAR SITE DESIGN, an online marketplace for solar energy project-construction opportunities, could be propelled by $1MM in fresh capital by the end of 1H 2018.
The marketplace is a SaaS offering of Nashville-based Loyal Enterprises, which has thus far raised $500K toward its $1MM Seed-stage goal, Founder Jason Loyet told Venture Nashville.
Loyet, a 42-year-old native of St. Louis, is a serial entrepreneur who has concentrated the past 12 years on the Solar energy sector.
Prior to creating the Solar project services marketplace, he owned two other businesses that supported renewable-energy project design, management and/or project development. Still earlier, he pursued startups in publishing, content management and streaming data services.
Though he is focused intensely on his current Angel round and organic growth, Loyet confirmed he has also had substantive discussions with potential bidders and-or strategic partners.
He said he remains "definitely open" to opportunities that would accelerate national and international scale-up of the Solar Site marketplace.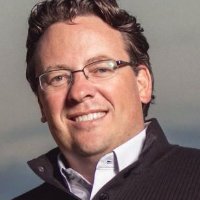 Jason Loyet
Loyal/SolarSite has 5 FTE staff in-house. It outsources its engineering and it relies on its expanding network of independent bizdev Originators for entre to prospective Solar projects.
To achieve U.S.-wide reach, the company aims to enlist at least 300 renewable-energy-focused Construction firms and 5,000 Originators. It now has about 90 Construction companies aboard.
Loyet said he believes the Solar Site Design marketplace can become a $100MM or greater business, given "the massive energy revolution" he sees ahead as the world moves from centralized to distributed energy production and as the "levelized" costs of alternative energy sources become more competitive.
He said his marketplace is positioned "at the top of the [sales] funnel" for renewable-energy Construction firms.
Loyal Enterprises now has 10 individuals and entities on its cap table, including InCrowd Capital (Nashville), Impact Assets (Bethesda), Village Capital+VentureWell and Fortnum Capital Partners (Nashville).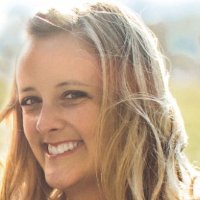 Samantha Loyet
The founder said he and his wife -- COO Samantha Loyet, who brings marketing, management and customer-care experience -- own 67% of the equity of the 5-year-old venture, which is now cranking a roughly $500K revenue runrate and aims to reach breakeven or better within 12 months.
Asked about his tech agenda, Loyet said he is exploring potential uses of blockchain-powered distributed ledger technology to support Solar Site's eventual global ecosystem. He said he is likely to make a strategic move on that front in 2018.
He noted that the technology could be helpful in maintaining immutable records of project provenance and in-market relationships, while operationalizing executable "smart contracts."
He continued by saying that he believes anyone who runs asset-based businesses should be exploring blockchain potential now, and cited as a potential use-case the creation of a permissioned blockchain-driven incentive program for Solar Site's project Originators.
Asked about a possible initial coin offering (ICO) or an in-platform currency, he acknowledged only that the ICO concept spurs thinking of novel capital solutions, adding that he's now on a steep learning curve. He's drawing on a wide set of advisors and industry peers, including blockchain consultants and "legal teams that have experience" in such matters. VNC Blockchain coverage here.
Meanwhile, the company's standing advisory relationships include attorney Keith Gordon with the Franklin-based Lodestone Legal Group. Accounting is with Brown Smith Wallace in St. Louis and its business is with Bank of America.
Project-lead Originators typically work fulltime in an array of specialized industry roles, but they are not Solar energy developers.
Commercial roofers or industrial lighting specialists, for example, often identify organizations with owners who are actively considering or seem likely in future to consider undertaking "big-ticket" rooftop Solar-energy construction projects.
The Originators introduce project owners to Solar Site Design. After the project owner and Solar Site sign a non-binding letter of intent, Solar Site produces an "early" project design and solicits via its marketplace up to five competitive bids from Construction companies that satisfy criteria set by the Solar project owner.
Based on the design wattage output of a given Solar project, both the Originator who introduced the project into the Solar Site marketplace and Loyal Enterprises receive identical direct fee payments from bid-winning Construction companies -- half paid when the project owner signs the Construction contract and the balance paid when the new Solar installation is permitted and commissioned for operation.
Those fee payments are spelled-out upfront and transparently in all documents, said Loyent.
Participating Construction companies also pay Solar Site a $79 monthly membership fee for continual access to and exposure via the platform.
That monthly fee ensures that Construction companies have an on-going bit of "skin in the game," as well as enjoying very substantial savings on sales and related "soft costs" incurred when identifying, pursuing and bidding projects.
Loyet asserts that Solar Site's near-term opportunity is huge because the Commercial & Industrial sector that he targets has been relatively "underserved" in the U.S., where attention has focused more on residential adoption of solar energy.
He emphasized that in due course the company is likely to step-up business involving distributed-energy projects other than solar, which might include Wind or Hydro energy-generation, or projects focused on efficient lighting, heating ventilation air-conditioning (HVAC), or any other project "that will essentially transform that property into an energy node."
He also noted that by working with project or property owners on energy design, conservation and related matters, his company gains additional opportunities to help create "a full Energy map" for its clients, thereby potentially earning more business.
Asked about the status of international expansion, Loyet said Solar Site Design gives particular attention to opportunities in Mexico and Canada.
It has begun "piloting" its services for renewable projects outside the U.S. that have been brought to the company's attention by U.S. Originators operating cross-border.
Solar Site Design was recently recognized as the first graduate of the 1-year-old Energy Mentor Network program sponsored by the Tennessee Advanced Energy Business Council, a Knoxville nonprofit that works with Launch Tennessee and others.
Energy Mentors supporting Loyal Enterprises' Solar Site reportedly included Harvey Abouelata, who according to his Linkedin is president of the Solar division of Knoxville-based consultancy ARiES Solar and a VP of Solar Alliance; Coleman Adams, managing director of Knoxville's Crescendo Power, which has a solar project investment fund; and, John Hopkins, interim CEO of the Knoxville-based Institute for Advanced Composites Manufacturing Innovation (IACMI), which is affiliated with the University of Tennessee Research Foundation (UTRF).

The president of TAEBC is Matt Kisber, the co-founder and CEO of Nashville-based Silicon Ranch Corp., the venture-backed owner-operator of Solar projects. Loyet confirmed his company naturally maintains a relationship with Silicon Ranch.
Prior to the mentoring experience, Loyet led his company through the Village Capital-VentureWell cleantech accelerator; and, through the Social Enterprise impact acceleration program of the Nashville Entrepreneur Center.
The Solar Site team was also a prize winner in a U.S. Department of Energy SunShot Catalyst Award program; participated in the Box Platform Incubator Program; and, presented to entrepreneur, VC and author Steve Case's "Rise of the Rest" judges in Nashville, among other achievements and honors.
Loyet's Linkedin Profile is here. The Loyets reside in downtown Nashville. VNC


. last edited 20 Dec 2017 1348 hrs
---