Updates 1 Feb 2017 - Daily buys Randall Data and CSC Links, enters healthcare verticals, release here. 19 April 2016 - i3 Verticals announced buying Bill & Pay of Minneapolis and Esber Cash Register of Canton. 13 April 2016 - i3 Verticals announced that its Colorado-based Data Business Systems, focused on software for education organizations payments processes, has rebranded to PaySchools - 2 Aug 2015 - Daily announced three more acquisitions today here. Our original June 2015 story follows.- Ed.
ENTREPRENEUR Greg Daily has completed his eighth acquisition for 31-month-old i3 Verticals, the tech-centric payments-sector consolidator based in Nashville.
The identities and other details of i3 Verticals' two most recent buys have not yet been disclosed, said Founder and CEO Daily.
It projects making "3 or 4" more acquisitions within the next 12 months, after which its owners are likely to begin the process of considering and possibly preparing for an IPO.
That examination, he said, could then take six months. Daily's scenario seems to suggest that the window for an i3 Verticals IPO -- if any -- could open in the 4Q2016-1Q2017 timeframe.
i3 Verticals has raised about $20MM from friends and family, and Daily and his family together hold about 50% of its equity, said the founder. Its institutional stakeholders include First Avenue Partners, Harbert Mezzanine Capital and Nashville-based Capital Alignment Partners, the latter led by Managing Partner Burton Harvey.
Asked about further capital and/or financing requirements, Daily said i3 Verticals is not likely to raise further outside capital, unless it pursues a large acquisition. In February, i3 Verticals made an SEC filing, updating progress toward an earlier-recorded $100MM capital target, showing $17.6MM raised to that point.
The company has spent $65MM since inception in December 2012, and now has at least $7MM in the bank, he said.
Daily's personal venture track record includes having previously taken public two Nashville-born payments players -- iPayment (relocated to New York, after Daily exited his majority ownership in 2011) and PMT Services (sold in 1998 to NOVA Corp.).
Management is focused on operations and the company's M&A program, and not on a possible IPO, Daily emphasized. "We still have a lot of execution to put together," he said, adding that demonstrating i3 Verticals' ability to grow profitably in diverse verticals with minimal customer attrition should be attractive to the markets.
Daily has created and operated payments-related companies for three decades in Nashville, but he stressed that i3 Verticals' operations are concentrated in Georgia. He said the company is not trying to get technologists to move to Nashville, and he does not currently see Nashville as a fintech or payments "hub."
He acknowledged that his good friend and erstwhile team member Vaden Landers, now CEO of Singular Payments, had recently characterized Nashville as a fintech hub of sorts.
But, Daily said that while people he does business with love to visit Nashville, the city clearly needs a major institutional financial company of, say, Wells Fargo or Chase stature, and a major processor -- akin to First Data -- to make Nashville their home, before Nashville can claim to have a fintech "roadmap" that it can develop.
(It should be noted there do exist somewhat more bullish views on that: Some executives are exploring creating a FinTech accelerator in Nashville, possibly aligned with the Nashville Entrepreneur Center; and, today, Swiss banking giant UBS announced further expansion of its facilities and workforce in Middle Tennessee, bringing its total employees to a planned 1,300 or more.)
Daily's outside advisors include Austin-based attorney Chris Phillips of Waller Lansden, based in Nashville. Daily said it's too early to determine whether the company will mandate additional advisors for an IPO, if there is to be one.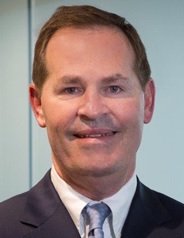 CFO Clay Whitson
The company's CFO, Clay Whitson, was also CFO at Daily-led iPayments and PMT. In addition to Daily and Whitson, i3 Verticals' board of directors includes David Wilds, founder and managing partner of First Avenue Partners; and, John Harrison, senior managing director of Harbert Mezzanine Capital. The full board of directors is here.
In April, i3 Verticals announced a $50MM credit facility, including a $32MM revolver for M&A, via a syndicate led by FirstBank of Tennessee. Alongside FirstBank are Bank of America and locally based CapStar, Tennessee Bank & Trust and Pinnacle Financial Partners.
i3 Verticals was originally known as Charge Payments, but two months ago it adopted the i3 Verticals brand. Daily said that new identity reflects its strategy of emphasizing its technology development and integration, rather than its payments-processing -- which should an appealing story for the markets.
Asked about the meaning of the i3 Verticals brand, Daily said the "i" is for Internet; and, the "3" refers to critical assets: its brand promise; its mission; and, its people.
While maintaining its presence in Retail, the company's acquisitions and other growth efforts are concentrated on expanding into Education, Government/Public Sector, Healthcare, Utilities and Nonprofit/Fundraising sectors. Daily described those sectors as populated by enterprises that "don't go out of business."
The company's current offerings span payments processing, metrics-reporting tools, point-of-sale technologies, gift and loyalty programs, merchant financing and security support.
The business is currently 75% in payments-related services, with more than half its business linked to the traditional Retail sector.
However, Daily said Retail's share of the growing business will drop steadily, as the company aggressively prioritizes verticals that display less client attrition and more demand for technology and related services. He noted that the Retail payments-processing sector is characterized by more client churn than he ultimately wants in the i3 Verticals business.
The company's inaugural buy was Trust One (based near Atlanta in Villa Rica, Ga.), a more traditional payments-processing company.
Subsequent acquisitions have been steadily more diversified and tech-oriented. In addition to its most recent pair of undisclosed buys, its acquisitions have included U.S. Data Capture (Rye Brook, NY); Payment Systems (Los Angeles); Advanced Payment Solutions (Nashville); Data Business Solutions (Denver); and, RentShare (New York City). i3 Verticals does not bid in auctions, Daily said.
Daily explained that it is difficult to determine how well smaller, privately held competitors are doing; and, public companies such as Atlanta-based Global Payments (NYSE: GPN) and Cincinnati-based Vantiv (NYSE: VNTV) are generally pursuing acquisitions much larger than those i3 Verticals would consider at this time. Notably, in their annual filings GPN and VNTV cite not only numerous peer competitors -- including affiliates of BoA, Wells Fargo, Chase -- but, also sometimes identify Google and Apple among emerging competitors in a market in which technologies and practices are rapidly evolving.
In addition to co-founding earlier companies, Daily once served as a director with Goldleaf Financial Solutions (a Nashville-based business that also had most of its operations in Georgia, and which sold to Jack Henry); and, as a director with a Goldleaf predecessor, Private Business.
Daily declined to comment on his current personal investment activity. According to media reports several years ago, Daily has at some points had holdings in Capstar, edo Interactive, Ardent Health Services, and in some venture capital and real-estate funds.
Daily, 56, said he fully intends to stay with i3 Verticals for the next 20 years. VNC
---