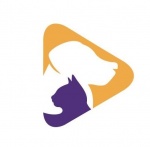 VET ON DEMAND, the first digital startup by the Revelette brothers, who cut their entrepreneurial teeth in family businesses, is eyeing a capital raise.
Co-founders Curt, 33, and Mason Revelette, 28, told VNC in a joint interview that the Franklin-based duo is prepping for a $1.5MM Seed round for their platform.
VOD connects pet owners 24x7 with veterinarians, for a video look-see that can avert a trip to a veterinary clinic.
For now, VOD only facilitates connections for medical care for dogs and cats. However, Curt confirmed that if your focus is a python or parakeet, be assured that they and many other pet species, as well as large farm animals, are on the roadmap, but over the horizon.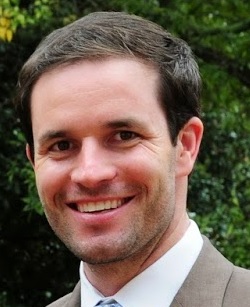 Curt Revelette
The Seed round for VOD may be followed within eight to 12 months by a $7MM-plus Series A, if warranted, Curt said.
The brothers stressed that in any raise the company seeks sector savvy, as well as capital.
VOD has talked with some prominent Silicon Valley VCs, said Curt. The company is now also sharing its story with Nashville investors, but believes it is more likely to find the investor expertise and venture track record it seeks from firms on one of the coasts.
Asked about prospects for Nashville investor participation, Curt said "Nashville is great as far as investing in companies like Jonathan's [that have] X-millions of dollars in revenue -- people here want to help you get to the next level."
But, he said, when it comes to getting VC money for "pre-revenue technology" businesses, Nashville investors often respond, "Come back when you have revenue flowing."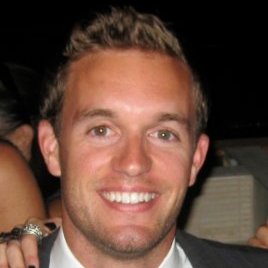 Mason Revelette
The Revelettes seem to have direct access to ample resources. Together, the Nashville-born brothers own the majority of VOD equity and have provided all its founders' capital to date, they confirmed.
Also, Curt previously held a senior role in Maristone Living, a Middle Tennessee senior care provider founded by their parents. In 2014, the family's Maristone Senior Living properties and related business assets sold in a transaction priced at $18.45MM to Roc Seniors Housing Fund, and the facilities are now operated by Life Care Services.
What's more, the brothers continue to own and operate Jonathan's Grille, the popular five-unit sportsbar group previously owned by their parents, Alan and Candace Revelette, Curt said. Despite boom-driven jumps in restaurant construction costs, Jonathan's looks to expand further.
So, it's not just money the brothers seek. They have plenty of experience with bootstrapping and organic growth, but none with scaling-up a technology company, fueled with outside capital, he added.
Curt stressed that VOD aims to establish an unprecedented beachhead in the market, and is therefore looking for VCs who have done similar deals, who have had successful exits, and who can advise VOD on how best to move rapidly toward a national footprint.
Mason said VOD intends to use capital to build a "moat" around the concept, while major players are still considering their options.
Curt said the founders want the company rapidly to become recognized as "first to market," with a profitable user base that can be sustained as the largest in the category.
Seed-round proceeds will go for Android development (to complement its current iOS app), funding for a couple more programmers (they have five engaged, now) and for sales and marketing.
Curt noted that the staff of East Nashville-based LionHouse is dedicated almost entirely to VOD's Web/software work, and LionHouse proprietor David Victor, 28, holds an equity stake in VOD.
The company is also now scouting for an in-house person to lead VOD's social-media, marketing and affiliate partnerships. It remains open to candidates' approaches, Curt said.
Alluding to the AirBnB model, the Revelettes explained that the VOD baseline service is free to consumers and the company earns revenue from veterinarians who consult to consumers via the network. With an eye toward further revenue streams, the company is in talks with potential partners about opportunities in pet care insurance, analytics, video advertising and other segments.
Meanwhile, they're building their base. They estimate they need "one or two" licensed, board-certified veterinarians per 100 VOD consumer users. On the B2B side, VOD's outreach is targeting freshly minted veterinarians laboring to build their first practices, as well as larger clinics that could use fill-in work.
To ensure users have good experiences with their app, consumers will be asked to rate each session with a VOD veterinarian; and, VOD staff can sample-monitor sessions for training and quality-control purposes, Mason explained.
As VOD's veterinarian sign-ups mount, they are likely to add geo-location preferences, to help automatically identify emergency-care facilities and other resources, said Mason. The geo-functionality would be particularly helpful to traveling consumers who take their pets on trips, he noted.
Mason explained that, as is often the case in healthcare innovation, the insight at the center of VOD's business model arose about a year ago from frustration he experienced at not being able to obtain remotely medical advice or a diagnosis for his family's aging and ailing dog.
He was "shocked," Mason told VNC, to learn that telemedicine had not yet moved from human care to pet care. At best, vets were still using phone calls or texts to provide remote guidance, he said.
Underscoring the point, Mason noted that while some startups are trying the "pet housecalls" model, which VOD views as cost-prohibitive, not even such major players as Banfield Pet Hospitals has yet moved into pet telemed support. (Portland, Ore.-based Banfield produced a 2014 pet health report here.)
Indeed, VNC's online research for this story unearthed no competing veterinary televideo consultation offerings for consumers.
Though consumer-in-the-loop pet telemedicine may be lagging, adoption of telemedicine, data analytics and digital communications seems generally to be growing among veterinarians and veterinary specialists.
In that context, B2B entrants include Maine-based IDEXX; North Carolina's Veterinary Telemedicine Group; and, two Texas-based companies: PetRays and Gulf Coast Veterinary Specialists. In addition, Cornell University College of Veterinary Medicine's Consultant diagnosis decision support system gets heavy professional usage.
Asked about exit scenarios, Mason acknowledged that eventual sale to a strategic with a wide geographic footprint is one logical outcome for investors.
The owners' regular advisors include Franklin attorney Thomas Sidwell and accountants with Brentwood-based Bellenfant & Miles. VOD banks with Pinnacle Financial, Franklin Synergy and First Tennessee.
In addition to the family businesses, prior to forming VOD Curt worked in a couple of sports-related businesses, as well as in sales at Brentwood-based Comdata. He earned his bachelor's in marketing at the University of Mississippi. Mason earned his bachelor's in sports and fitness administration at the University of Louisville. Both men attended Nashville's Brentwood Academy.
Both Revelette brothers and their wives, as well as their mother are affiliated as agents with Parks Group, a Nashville commercial real-estate firm, according to the Parks website.
VOD has fielded inquiries from Canada-based veterinarians, and during the first 10 days of its website launch, the team received an inquiry from a vet in Spain.
After the company has established itself in sufficient U.S. markets, international opportunities are likely to be pursued, the brothers agreed. VNC
---