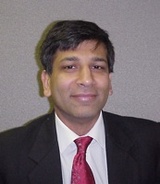 Petra Capital Partners has made its first investment in NuView Systems Inc. of Wilmington, Mass.
Petra said in a company release that its investment in NuView is $5 million. Partner Rob Smith noted that NuView generated a 32 percent increase in revenue in 2008.

The Boston-area company provides payroll and human-resources software and services. Madison Park Group, based in Oakland, Calif., served as NuView's financial advisor in the transaction.

Petra's current portfolio also includes Mycroft, a St. Louis business-process outsourcing and software firm; and, T2 Systems, an Indianapolis-based parking-management software firm.

Petra has previously exited several tech investments, including Navigator Systems, based in Dallas; and, Atlanta-based STI Knowledge, a help-desk consulting, training and outsourcing provider.
Shafiq Lokhandwala, CEO of NuView Systems said in the company's release, in part, that in view of the current economic environment he is "thrilled" to have Petra's investment and counsel, adding that NuView offerings are "actually more in demand now."

Lokhandwala, who immigrated to the U.S. from India at age 23 and founded his firm 15 years ago, recently estimated that layoffs in the U.S. will quadruple from current levels.

NuView said in a release it hired 17 new employees in 2008 to support the company's 300-plus global clients. NuView counts among its most prominent clients added in 2008 Wasserman Group, Jackson Healthcare, Baker Hostetler and Booz & Co.
Partners in 13-year-old Petra say in publicity materials they have collectively invested "more than $337 million in 76 high growth private companies over the past 20 years." ♦