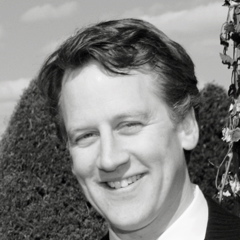 Erik Carlson
Streamweaver may be in self-avowed "stealth" mode, but LinkedIn indicates the TNInvestco-backed company is the result of an acquisition and it has a new CEO, who is hiring. Erik Carlson, a 40-ish product of Kellogg/Northwestern and Middlebury College, is the CEO, according to Carlson's LinkedIn, where where he also lists his prior Microsoft (Surface), OPower and other experience. As VNC previously reported, Streamweaver has received at least $2MM in investment from TNInvestco Tennessee Community Ventures, co-founded by Eric Satz. Streamweaver, the company says in a recruitment ad, is "a VC-backed software company that will be launching an enterprise-proven video platform (3 million end users... we aren't starting from scratch on core technology) for consumers to capture, preserve, and heighten content. Users will enjoy an integrated experience across mobile devices, tablets, web, and desktop in a highly differentiated and engaging manner..." The company seeks a Vice President - Software Engineering, who, says the listing, must be both hands-on and strategic.
► TENNESSEE STATE University Interim President Portia Shields is getting pushback from some faculty and community leaders, who want to see changes she has implemented reversed. Julie Hubbard of The Tennessean reports.

Bill Hagerty
ECD Commissioner Bill Hagerty told Gov. Bill Haslam during his preliminary budget presentation Nov. 2 that ECD has projects in its pipeline that could generate 10,000 jobs. The brief session mainly provided a recap of INCITE and other initiatives, including such open items as state regulatory reform. The two men seemed to emphasize that the state needs more "flexibility" in providing training support, rather than relying so heavily on tax-related incentives. The Governor expressed doubt that "the market" of companies relocating or expanding give such enticements "full appreciation and full value" when considering capital investments. Worker's compensation issues were also cited by the two as a lingering "competitive" issue for Tennessee. Hagerty said his department will announce later this month a program in which companies will be encouraged to consider Tennessee's rural labor pools for staffing of "business services outsourcing" operations when the companies bring previously offshored jobs back to the U.S. from overseas. He indicated that Bridgestone might participate in the pilot effort, which will include rapid training for the rural workforces.
► Knoxville News Sentinel's Tom Humphrey reflects on what the Haslam Administration might mean by 'running state government like a business', the KNS has it.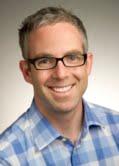 John Herbold
NEW UNCONFERENCE: ProductCampNashville.com Nov. 12 at Belmont University offers to save your startup, or your job. Event team includes Evan Owens of CentreSource, Marc Sexton at Emma, former Apple techie John Herbold (now at HealthTeacher), Healthways' Nathan King, ParentalHealth's Darin Moore, Healthways Jason Wilkins and others, according to info online. And, there's someone on the program from VGT, which has previously had scant presence in such things locally. Lead sponsors are Arizona-based Pragmatic Marketing and Belmont. Other sponsors are Emma, Griffin Technologies and Atlanta-based Proficientz. Pragmatic's website has background on the ProductCamp "phenomenon," here.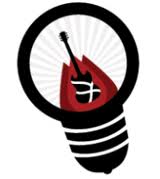 48Hour Launch
► [NOTE: Organizers announced this afternoon the Nashville event is cancelled due to low turnout on short notice] 48Launch NASHVILLE and 48Hour Launch CHATTANOOGA are moving toward Nov. 11th kickoffs. Chattanooga recently had their pre-launch pitchnight; eventually, 3 teams will be awarded $10,000 each. Nashville's entry (previously Nashville Startup Weekend) was nearly a no-show, til salvaged by Stratasan Chairman and former Nashville Technology Council CEO Tod Fetherling. Some info is still 'TBA', but the 48Hour launch next weekend is a go, based on an email blast from the group on Friday. In Memphis, Barcamp Memphis is Nov. 12.

Kingsley Brock
ECD Asst. Commission for Business Development Kingsley Brock told those gathered Nov. 4 for a session of the Life Science Tennessee annual meeting that his resources are not sufficient to provide support to startups, and that over-the-transom requests plus targeted recruitment efforts involving larger potential employers consume most of his division's resources, by design. Tennessee has no life-sciences-specific incentives for jobs creation, at this time, Brock noted. Brock's co-presenter, CB Richard Ellis consultant Jon Sangster, reviewed how states and communities leverage existing assets and stressed the importance of, first, workforce availability (which is up to 80% of the weighting in a relocation decision in the sector, he said), flexibility in incentives and benefits for relocating companies, and the importance of making target audiences more aware of Tennessee's actual advantages. On a broader note, Brock provided fresh evidence regarding the state's shortage of IT talent, explaining that he has been attempting to meet a potential employer's need for 150 IT professionals and having a "tough time" doing it.
► EAST Tennessee lacks sufficient venture capital, write Joe Sullivan in Metropulse. He notes how little direct benefit the region got from TNInvestco, among other factors; he also notes some of the region's entrepreneurial successes.

Burcham
► NEC honcho Michael Burcham says the Nashville Entrepreneur Center's startup grads could exceed an aggregate 125 or more by late-2013, the NBJ reported. Burcham said that in the interim, the NEC could produce 2x-4x the 26 grads it has produced since inception 14 months ago. When it moves to the Trolley Barn at Rolling Mill Hill in spring 2012, the NEC will be able to seat 35 startups' teams, rather than the current 8 to 10 at its Broadway location.
► TENNESSEE's offerings during Global Entrepreneurship Week, Nov. 14-21, have grown since our last posting, see the updated Calendar here.
David Washburn
DAVID WASHBURN, an entrepreneur and investor who was formerly in technology transfer at the University of Illinois, Urbana-Champaign, is now vice president at University of Tennessee Research Foundation, charged with overseeing commercialization of technologies developed at UT campuses in Knoxville, Chattanooga, and Martin; the UT Institute of Agriculture; and the UT Space Institute. Richard Magid remains vice president in charge of the UTRF Memphis office, which oversees technology developed at UT Health Science Center. Washburn's LinkedIn.
► TOM BALLARD's impending move from ORNL to Pershing Yoakley, previously reported by VNC, plus the state accelerator award to a group led by the UT Anderson Center for Entrepreneurship and Innovation, and management changes at UT Research Foundation are summarized by the KNS.

Beth Chase
NASHVILLE Technology Council has published its 2012 events calendar (subject to change), which is worth eyeballing here. NTC Annual Awards winners included Steve Hau (ShareableInk), Innovator of the Year; Andy Flatt (Healthspring) CIO and Volunteer of the Year; Beth Chase (C3) Lifetime Achievement; and, among other awards, Startup Company of the Year: Healthcare Productivity Automation.
Stimulus funding has helped Oak Ridge National Laboratory programs in ways little noticed outside ORNL, Frank Munger reports. From new facilities and equipment, to the creation of 10 new supercomputing postdoc positions, much progress has been made beneath the radar. KNS reports.
► GREENBuzz? Balfour Beatty Energy Solutions (part of the UK-based Balfour Beatty infrastructure company) are holding a sustainability conference for executives in Nashville, Nov. 9. Details here.
CHATTANOOGA'S GIG-CITY contest is making some progress: The TFP reports they're inviting folks to compete for $300K in prize money for ideas about how best to use Chattanooga's currently unique 1-Gig connectivity. LampPost is involved, as we previously reported.
► INDUSTRIAL PARK serving Cleveland/Bradley County has struck a deal with private-sector construction and development partners to create a new spec building for industry recruitment, Chattanoogan.com.
► UT-Knoxville student-entrepreneur in d'house? Perhaps they'll apply before the Nov. 21 deadline for the Boyd Venture Fund seed-funding grant...or, sit-in on the Vol Court pitch competition and speaker series, now underway on campus.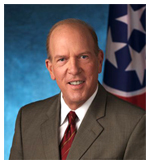 Mike McWherter
JOBS should be the focus of a special legislative session of the Tennessee General Assembly, says erstwhile 2010 Democrat gubernatorial candidate Mike McWherter, who is a son of the late Gov. Ned Ray McWherter. New York Times columnist Adam Davidson (PlanetMoney) says that while all elected officials espouse 'jobs plans', in truth what America needs most fundamentally is better education and better health. More Americans need the skills to do things that people in other nations are willing to buy, he says.
► Oak Ridge HS students advance in Siemens inventor competition with gait-analysis technology, the KNS reports.
► Get a Life using offerings from these Tennessee techco's: LifeKraze - GOBA - they aim to foster friendship, community and fitness.
► Nashville Ledger's Judy Sarles reports that execs with Council Capital (formerly Council Ventures), FCA (a Clayton Associates affiliate) and Nashville Capital Network credit TNInvestco with strengthening smaller venture and private-equity funds, despite the shifting of some potential institutional partners investing toward consultants who allocate larger blocks of capital to larger funds elsewhere. Nashville's weighting in healthcare has also been advantageous. In a sidebar, Sarles notes that the fate of a second TNInvestco round may depends on the preferences of Gov. Bill Haslam, who has often said he wants to see TNInvestco results before considering another round.

David Warren
Memphis is a "trailblazer" in entrepreneurship, thanks to Memphis BioWorks, EmergeMemphis, the MBE Continuum program, according to StartupTN Operations Director David Warren, during his remarks before the MBE Regional Power Breakfast. Memphis Mayor A C Wharton recently announced a $4MM EDA-backed initiative to help minority entrepreneurs obtain venture funding, as well as entrepreneurship funding. The CA has it. Memphis is positioned well as a destination for repatriated manufacturing jobs that have been exported since the Nineties, says consultant, the CA has it. Gov. Bill Haslam and Fedex founder Fred Smith met with site-selection professionals who were visiting Memphis last week, the MDN reports. Bank of America selected five Memphis companies for its Inner City Capital Connections entrepreneurship program, MDN reports.
► Silicon Ranch, chaired by former Gov. Phil Bredesen, has apparently done the deal to finance and own a 4,000-Solar Panel array for the Agricenter International at Memphis; Signal Energy, the Chattanooga unit of EMJ Corp., says prospects for the Solar industry it serves are bright. Memphis Daily News. The Agricenter's project won a TVA subsidy, the CA reports. VNC