VENTURE Capital has a new face in Tullahoma: Marcum Capital, its TNInvestco NEST-TN and other entities are now operating beneath the brand umbrella of Relevance Capital. Also, according to the Tullahoma News, there's been a Marcum investment in Stipple, the widely praised ("Massive Potential" says a TechCrunch head) startup that allows us to tag photos wherever they appear online. The Fran and Dan Marcum-driven group is an active participant in Southern Middle Tennessee Entrepreneur Centers coalition, which is vying for an INCITE accelerator grant. INCITE winners are due to be announced soon by State Economic and Community Development.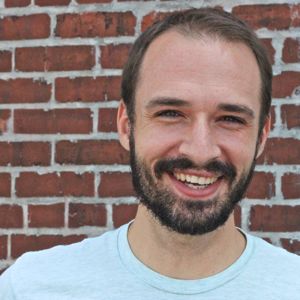 Sheldon Grizzle
► Chattanooga's long-heralded entrepreneurship gets another boost: Alcatel-Lucent, which played a key role in building-out EPB's Gigabit network that vaulted Chattanooga to some prominence, now says it will support efforts to recruit entrepreneurs to the city. The role of Lamp Post Lab is also cited. The TFP reports. Meanwhile, the city's Enterprise Center is host for the Y-12 Business Plan Competition, Nov. 30-Dec. 1, while the city's The Company Lab, led by Sheldon Grizzle, will conduct its 48-hour Pitch and Launch events on Nov. 3 and Nov. 11-13, respectively.
► Tennessee's contribution to Global Entrepreneurship Week, Nov. 14-21 (and National Entrepreneurs Day, Nov. 19), is detailed on the State ECD site here. The events page is thus far heavily weighted with Eastate events.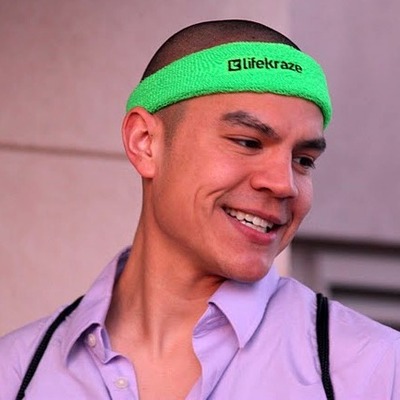 Ben Wagner
► LifeKraze, the Chattanooga-based pro-active social media platform, now has 23,000 users and has raised $1.5MM in capital, says the Times Free Press. The B-round is still several months away, CEO Ben Wagner told VNC, Oct. 17. Here's VNC's earlier story on the startup.
► The fate of the Switchgrass-cultivation program that is intended to provide feedstock for Tennessee's fledgling DuPont-Danisco biofuels plant (TFP report on its projected economic impact here) is plagued by uncertainty, as State support wanes. The TFP reports. Our earlier related report on Genera is here.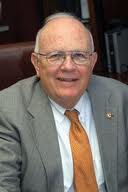 UTRF's Gourley
► Dick Gourley, PharmD, is now interim president of the University of Tennessee Research Foundation (UTRF). He was previously dean of the UT Health Science Center pharmacy college. Release here.
Digital Crossing Networks, the Knoxville data center owned by Tech2020 and Nashville investors Robert England, Ken Russell and Jerry Dunlap, recently sold to Paul Sponcia, who is CEO of CSK Technologies, who is backed by a Knoxville-area entrepreneur who's identify has not been published locally. The Digital Crossing deal was originally reported in the Knoxville News Sentinel. The three Nashville investors are or were previously associated with Nexus Group (Nexus release here), a data center operator in Nashville (previously known as ISDN-Net).
► MRI Interventions of Memphis is being helped along in a $6MM debt-capital raise by Summer Street Associates, according to an SEC filing. The company focuses on MRI-guided surgical and other interventions.
► Skirkle, a sort of QR play handled like a loyalty card, has moved into the EmergeMemphis business incubator, the Commercial Appeal reports. Sirkle's Nick Tudor is founder-CEO of the Cordova-based firm.
VC Don Mundie
Delta Capital Management exited ServiceU Corp., selling to The Active Network. ServiceU is a Memphis-based provider of resource management and payment solutions to churches and nonprofits. It was Delta's fifth exit this year, the firm said. The exit was announced by Don Mundie, who was an advisor to Nashville's Buffkin Associates the past three years, in addition to his venture-capital duties with Cordova-based Delta.
► SeedHatchery, the Memphis incubator-accelerator with ties to Nashville-based Solidus and JumpStart Foundry, is planting seeds about the December 23 deadline for applications for its next cohort.
Memphis BioWorks got a $3.7MM grant to help train the long-term unemployed for jobs in fields that have often heavily relied on H-1B immigrants, including assistant animal lab technician; biotechnology technician; health information technician; implementation support specialist; network and computer system administrator; health information privacy and security specialist; and computer programmer/software developer. Release here.
► IBM executive Irving Wladawsky-Berger tells Chattanooga Power of Technology audience that the STEM talent and innovation America needs won't come from government. The TFP reports. VNC's earlier story on the Nashville talent shortage is mentioned. UT reports a shift toward students pursuing more STEM degrees, the KNS reports.
► Founders at TriCycle, which uses technology to produce samples of carpets for designers and others, have left the company, said the Times Free Press. Johnathan Bragdon and Michael Hendrix founded it in 2002. Aern Hetem has been designated CEO. The Nashville Capital Network still shows Tricycle among its portfolio companies (one of NCN's earliest, in fact). Related Chattanoogan.com story.
► Chrysalis Ventures, Louisville, led a $2.3MM Series A round for meQuilibrium, an online platform that aims to help people manage stressors.
Reagan Farr
► Silicon Ranch, the solar-energy-oriented startup launched by former Bredesen Administration officials Matt Kisber and Reagan Farr, are reportedly in talks with Agricenter International, about possibly helping the center finance a 5-acre, $4 million solar project near Memphis, the CA reports. Former Bredesen Revenue Commissioner Reagan Farr was in the spotlight in recent news coverage of the department's practices during his tenure; the Comptroller's recent report is here. Farr's reported comments suggest he viewed the criticisms as baseless.
► Memphis-based Interactive Solutions (telemedicine) CEO Jay Myers offers entrepreneurs his lessons learned, the CA has it.
► West Egg Financial, a Tennessee entity recently created by California-based Jermaine Massey (a U. Memphis grad, according to Linkedin) has filed to raise $5MM, which may be for a real-estate lending venture. WEF may be related to West Egg Enterprises (Orange County).
► Scarlett Leadership Institute expands to Memphis, the Memphis Daily News has it. Joe Scarlett is former CEO of Nashville-based Tractor Supply.
► The Springboard entrepreneurship program begings this week at the Urban League-sponsored Entrepreneur Center in Chattanooga, the Times Free Press reports.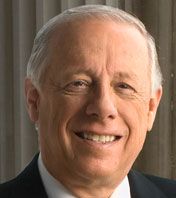 Phil Bredesen
Oak Ridge NL's Carbon Fiber Technology Facility, Roane State Community College and the Advanced Composites Employment Accelerator are working to advance the new technology and employment and business formation surrounding it. The KNS story. VNC previously noted the Bredesen Administration's efforts to create a focus on carbon fibers right here.
Wacker Polysilicon marketing executive tells Chattanooga audience that some solar ventures' flops have obscured the true growth of Solar, The TFP reports. Following the Wacker exec's talk at UT-Chattanooga, Southern Clean Energy Alliance member John Noel called for Tennessee state government to elevate the state's energy office to commissioner status.
► Chattanooga's 40-year regional growth plan for 16 counties is going to have a strategy developed by one of three competing teams. A decision is near, the TFP reports.
► Weld North PE firm announced it will buy online-learning provider The Learning House, based in Louisville. Ten-year-old Learning House has been among the INC. 5000 the past two years.
► The US Veterans Fast Launch Initiative, supported by SCORE, is helping match business mentors with U.S. Military veterans. Details here. VNC