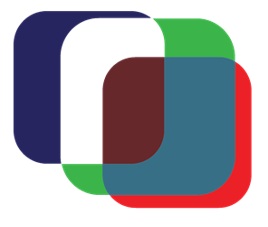 Note: The firm rebranded as Relevance Ventures in 2Q CY19.-Ed.

RELEVANCE CAPITAL of Tullahoma and Brentwood is raising a $50MM-or-greater Fund IV.
What's more, the firm's management believes that the firm's performance, market insights and about 100 limited partners are among the reasons it has a shot at becoming the foremost techcentric U.S. VC headquartered in the southeast, but operating nationally.
Co-founder and Managing Partner Cameron "Cam" Newton also confirmed for Venture Nashville that the drive for Relevance Fund IV has thus far attracted about $30MM in commitments, most of it from new LPs. The Fund IV target will probably be raised to $75MM, he confirmed.
He said some investors in its $12.5MM Fund III may elect to roll their money into the new fund. The firm's Fund II drew $5.5MM. Relevance has entered the harvesting season for Funds II and III portfolios, with a number of exits imminent.
Relevance invests mainly in Series A or B raises alongside VCs, high net-worth individuals or experienced Angel investors.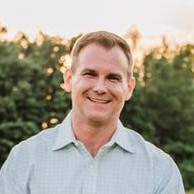 Cam Newton
Newton said he expects that by the time Relevance considers mounting Fund V, its targets for raises will settle into a "sweet spot" range of $75MM to $125MM per fund.
Other entities operating under the Relevance umbrella include NEST-TN, the TNInvestco fund; Marcum Capital; and, Voyent Partners superangels Fred Goad and Jim Kever, based in Brentwood.
In terms of committed capital, and excluding TNInvestco funding under the state capital-formation program initiated in 2009, Relevance has at least $48MM assets under management. Marked to market, its AUM comes in "closer to at least $100MM," said Newton.
Given his apparent traction in all this, we asked Newton his views on Tennessee capital formation. He said he believes "it is critically important that the state continue to make every effort to foster the maturation of the entrepreneurial ecosystem."
He acknowledged that Tennessee's TNInvestco program had flaws and the true impact of the program is not likely to be measurable til years from now; but, he said there can be no doubt that without the TNInvestco for formation of the NEXT-TN fund, Relevance Capital "just wouldn't be here."
Without doubt, he said, the initial capitalization of NEST-TN through TNInvestco and the advent of the state's U.S. Treasury-funded and Launch Tennessee-administered INCITE investment matching program -- both the original programs are now largely exhausted -- were determining factors in securing opportunities for Tennessee firms to invest in significant early-stage companies outside the region. On the other hand, when such funding slowed, some deals were lost.
Dozens of NEST-TN and other TNInvestcos' reports (2010-17) are documented on a state website here. A partial listing of the portfolio of Relevance Funds II and III, and some from Voyent, is found here.
Newton emphasized that his 5-year-old VC has deliberately maintained a low public profile to this point, because he and his team felt it necessary to demonstrate the performance of its funds and particularly its ability to invest successfully outside the region.
Newton said he pegs Relevance as a top-quartile performer that continues to mature.
Yet, he also acknowledged that he is sometimes challenged by people who say it's "impossible" for Relevance to compete for deals on level footing with major houses -- e.g., Kleiner Perkins -- based in the Bay Area, Los Angeles or New York-Boston.
"It's almost as though there's an underlying assumption that there's some sort of inferiority of talent here, that we can't compete with those firms," said Newton.
He said his response to such challenges is very direct: "We've done it."
He explained in terms both general and diplomatic: One of Relevance's baked-in strengths is diligence in seeking opportunities to buy pieces of companies that have not been subject to valuation leaps that sometimes not warranted on the fundamentals, but which are instead driven by coastal investors' competitiveness, need to deploy vast amounts of capital, and counterproductive stage- and cycle-gated investment habits.
Beyond the inevitable value-for-dollar calculation, Relevance is determined not to "overpay" for ventures that are still in early innings, with future capital efficiency -- and the need for further capital -- still highly uncertain. The company typically walks away from such situations.
Largely because of that discipline, said Newton, his firm is paying "Nashville valuations" for Silicon Valley and New York companies.
He added that a critical ingredient in this success is cultivating a network of advisors and trusted referrals in key markets.
Though he declined to provide details for publication, Newton said he strongly believes that at least two of the firms that presented to yesterday's Relevance LP Conference are destined for very substantial exits.
VNC research shows that in 2017 financial newsmedia reported that one current Relevance portfolio company -- Sun Basket -- was said to have assembled a team of investment bankers from BOA and Jefferies to handle the company's IPO, with valuation likely in the $500MM to $1BN range.
However, no Sun Basket IPO has yet been forthcoming (though Crunchbase says the company has recruited nearly $60MM in investment this year, bringing total investment from August Capital, Unilever Ventures, et al, to more than $113MM).
Instead, according to running coverage of the company by Reuters, the market has watched as Blue Apron -- which IPO'd in June 2017 at $10/share and a $1.9BN valuation, but closed yesterday a $1.11/share (APRN marketcap: $221.3MM) -- has struggled with earnings, capex, distribution, layoffs, competition and other problems. APRN's next earnings release is due out on Nov. 1.
Other up-and-comers in the Relevance portfolio include SnackNation, the healthy snack delivery startup out of the Los Angeles area, which, according to Crunchbase today, has raised $12MM in capital.
Five-year-old SnackNation has more than 4,000 subscriber offices and ranked 24th fastest-growing company on the INC 5000 this year, with 2017 revenue $16.9MM.
Relevance has twin focuses: Scalable software, solutions and related technologies; and, health, wellness and care delivery, said Newton.
While its moves are weighted toward letter rounds, Relevance is prepared selectively to join Seed or late-stage raises.
Newton said Relevance funds will typically write checks for $250K to $3MM, provided deals meet these criteria:
Proven management team;
Big idea targeting a market of at least $1BN;
Genuine in-market revenue of $500K or more;
Plans to reach annual revenue of $30 - $50 million within 5 years;
Technology with a "proof of concept" and "proof of relevance";
An enabling or disruptive solution that crosses industry sectors;
Definable path to exit and/or self-sustainability; and,
Positive social impact.
If Relevance invests $1MM or more in a company, it requires a seat on the board of directors. If it invests less than $1MM, it typically takes observer status.
Yesterday at CAMBRIA Nashville Downtown, Relevance convened its LPs for update presentations from seven businesses in which Relevance's funds and-or its affiliates have shares.
The portfolio presenters yesterday were:
► Agisent -- President: David Lutfy. Provides technology solutions to support law enforcement, prosecutors, public safety. Tullahoma.
► Consensus Point -- CEO: Brad Marsh. Provider of prediction market research, analytics, and software to market research firms and major brands. Its Huunu platofmr leverages validated prediction algorithm, combined with a gamified user interface to extract collective judgment or "wisdom" of a target audience to predict future trends, events, and market preferences. Nashville.
► Passport Labs -- CRO: Khrystian Gutierrez. Mobile ticketing, payments, permitting, enforcement, analytics to support parking, tolling and related operations. Charlotte, N.C.
► qler Solutions (pronounced "clear" solutions) -- CEO: Rick Davis. CRO: Kent Sims. Collaborative psychiatric care on demand, tele-medicine solutions and consulting company. Reston, Va.
► SIGNiX -- CEO: Jay Jumper. The cloud-based, digital signature solution designed to make online document signing safe, secure, and easy. Chattanooga.
► SnackNation -- CEO: Sean Kelly. The healthy foods delivery startup mentioned above.
► Sun Basket -- CEO: Adam Zbar. The healthy meal kit company ranked #1 by Buzzfeed the past two years, and it went from zero revenue to $305MM revenue in less than three years.
Fran Marcum
Newton said he that in 2012 he co-founded Relevance with Tullahoma-based Fran Marcum and Dan Marcum, now CEO of Relevance. As previously reported by VNC, both Marcums led Micro Craft, Inc., a Tennessee-based aerospace firm operating in aerodynamic, propulsion and space flight research and development.
The management team include Chris Crawford, an investment manager and successful entrepreneur; the managing partner's brother, Dean Newton, who is chief legal officer and an investment manager; and, investment analyst Patrick Rainey, among others.
The company's board of directors includes CEO Fran Marcum, Goad and Kever, as well as Paul Bass of Nashville-based Fortune Management. Dan Marcum is an advisor to the company, as is former Consensus Point Director Linda Rebrovick, among others.

Asked about outside advisors, Newton said the firm's needs are continually under review. Relevance advisors include Cooley lawyer Dave Young in Los Angeles; Bass Berry's Greg Stevens in Nashville; and, Michael Mills with Klein Bussell in Nashville. Relevance's accounting is with KraftCPA and it now banks primarily with FirstBank.
After earning his bachelor's in economics at Stanford University in 1999, Newton held analyst or trading positions with Banc of America Securities, Wells Fargo Securities and with Unum headquarters in Chattanooga.
He also serves as an advisor to startups. He began working with the Marcums in 2011 to prepare for the launch of Relevance Capital.
Huntsville-born Newton, his wife and their two young children reside in Coffee County. VNC
. last edited 1117 11 February 2021
---