ROUNDINGWELL LLC, the SaaS startup supporting provider-patient engagement, is scheduled for formal market entry yet this summer, according to founders John Smithwick and Will Weaver.
The two tech veterans split RoundingWell ownership 50:50, they told VNC. Smithwick, 41, is CEO and was formerly a product-management director with Healthways, the wellness management firm.
Weaver, 40, is chief product officer and remains a co-owner of Emma, the e-mail marketing technologies company Weaver founded here with Clint Smith, ten years ago. RoundingWell was chartered with the state two years ago, and has since been through development and pilot phases.
Targeted segments for RoundingWell include hospitals; clinicians in the cardiology, diabetes, dialysis and kidney-transplant specialties; home health operators; and, eventually, insurance payers are among the company's targeted segments, said Weaver. Its immediate priorities are helping its provider customers minimize rates of unnecessary readmissions and helping hospitals "impact" their HCAHPS scores (part of federal efforts to collect consumer assessments of services they receive from hospitals and other providers).
Although the pair acknowledged when asked that they are having very informal talks with potential outside investors, they make clear they prefer to continuing self-funding, while that remains practical. The investor "conversations" are akin to "having a dress rehearsal for a play that might not ever happen," said Weaver.
Owner-financing and a line of credit currently afford the startup sufficient runway to continue building the company's valuation, without outside capital; but, if capital's truly needed to accelerate growth, No problem, Weaver explained. Remaining very lean on staff and overhead are essential, if the firm is to preserve its options, he added.
RoundingWell has an undisclosed clinical advisory board; an informal circle of business advisors; and, it is beginning to pull-together its board of directors, said Weaver.
Current advisors include attorney Brooks Smith at Bradley Arant Boult Cummings, and Ken Kraft, CPA of Kraft & Co. The firm banks with Nashville Bank & Trust, said Weaver. It has not yet begun reviewing advertising, PR or other firms, he said when asked.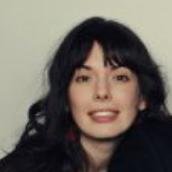 Kim Hatcher
In addition to Smithwick and Weaver, RoundingWell now employs Kim Hatcher, senior software architect (previously with Emma and Bandbox); Mark Ott, a former "Strategy guy" at Paramore, the digital agency; and, a fifth full-time employee, a developer whose identity cannot yet be announced, said Weaver. It also uses contractors, he noted.
The firm's website indicates it's looking for a couple of developers and an experienced user-interface specialist. Weaver said they've begun informally scouting for informatics talent, as well.
RoundingWell enables physicians, caregivers and patients to conduct real-time monitoring of changes in key health indicators, as reported by patients via any Internet-connect smart device, including mobile phones and tablets.
Interactions via the company's Amazon-hosted service require about a minute of each patient's time to "check-in," much as they would do if a nurse were stopping at bedside during "rounds," in hospital. With patient permission, personal caregivers may respond for the patient.
Using "proprietary, evidence-based algorithms," the HIPAA-compliant RoundingWell system is designed to provide providers alerts regarding status changes that may require clinical intervention. The system incorporates knowledge of standards of care and care-transition models, as well as diagnosis-related groups (DRG's), patient history, health/medical scenarios, co-morbidity factors and other considerations.
Particularly during patients' transitions from one level of care or provider-caregiver to another, or upon returning to their homes, indications of patient noncompliance or potential risky changes in health status are deemed helpful in avoiding hospital readmissions, while improving health outcomes and averting needless costs for treatment of worsening conditions that might be mitigated or averted, according to the company's website.
RoundingWell's site declares the company is "on a mission to equip every provider, patient, and caregiver with tools to enrich the delivery of care."
Along the way, the company also aims to help providers avert reimbursement penalties for excessive readmissions; intervene more effectively to improve patient care and avert avoidable care costs; coordinate effectively with other providers and caregivers for better outcomes; and, otherwise, to calibrate their efforts to align with "emerging revenue and payment models," including bundled payment programs, patient-centered medical homes and compliance with "value-based" purchasing agreements.
Smithwick's three-plus years at Healthways were mainly focused on "overseeing design efforts for the Healthways member Web portal," he told VNC. Earlier, he was group product manager at Microsoft, a director of FNX Limited and a manager with Accenture. He earned his MBA (2001) at The Wharton School, University of Pennsylvania; and, a bachelor's in Russian and History at the University of Richmond (1993), according to information online.
Weaver left day-to-day operations at Emma in 2011. Prior to forming Emma, he worked a total six years in product management and Web operations at Hammock Publishing and SmallBusiness.com, both ventures of entrepreneur Rex Hammock. He earned his BFA at Sewanee-The University of the South, in 1994. VNC