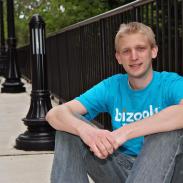 The co-leaders of Nashville Startup Weekend, which convenes tomorrow on the Vanderbilt campus, believe the event will dramatically strengthen ties among local techies. The unprecedented gathering may also become the crucible in which new products and businesses are pounded-out.
By Sunday evening, we'll know how they fared. The 58 hours of scheduled work and socializing - in a push for innovation - launches tomorrow afternoon at the Owen Graduate School of Management, where the Owen Entrepreneurship Center has provided the host site.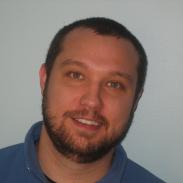 On Tuesday, NSW Co-organizer Jason Moore (at left), a principal in BigWebApps office here, told VNC he thinks he may just have enough of the special T-shirts he ordered to cloak the maximum 80 participants.
Moore said the group has also met its sponsorship targets, with support not only from Owen GSM, but also from Dolphini Networks, Yellowpages.com, centresource, bigWebApps, C-3 Consulting, Boult Cummings Conners & Berry, Digital Nashville and Leadership Music.

Although more than 170 persons have been participating in the NSW online community, only the harder-cored techies, marketers, lawyers and others are expected actually to don the event's commemorative garb. Moore said registration is still available online or by walking-up, subject to space availability. To some extent, this weekend's event is competing for the energies of techies who are also considering attending the Oct. 18 "BarCampNashville," a huge networking program.

"Show Me the Energy" could be the mantra of those considering participating in multiple NSW sessions throughout the weekend. Results from about two-dozen Startup Weekends coordinated by the national Startup Weekend organization (Boulder, Colo.) have virtually all produced claims of passions mobilized, cameraderie created and dreams...well, at least given a big boost.

Moore and co-organizer Nicholas Holland (right) of CentreSource are plugged into the energy idea. The have, as made clear by their
postings, been fonts of energy around this project for months. And, they have been insistent the event is more about creating community, than about finding a million-dollar idea, though no one's ruling that out.
Atlanta and Boulder are among the communities that have now done two SW's and Memphis has leveraged the output of its weekend to create numerous follow-on events and sustained sense of community. And, next month, there'll be a Startup Weekend in Athens, Greece. Meanwhile, although a campaign to launch SW in Austin has been underway for months, the event's still not on the national calendar.

In Nashville, just as elsewhere, the proof will be in the pudding. For example, Andy Tabar, a 21-year old Belmont University senior from Cleveland, told VNC that, for him, Nashville Startup Weekend isn't really about ideas - "I have plenty of ideas...it's mainly about mining my own brain," he said. Instead, he's looking for other passionate people who like working in teams that produce real value, in the form of sustainable businesses. "I'll show up and see what's going on," he said, politely keeping his options open about spending the entire weekend.

Tabar said he has been an entrepreneur since he was about 11 and handled IT projects for customers during high school. He'd been introduced to technology by an older brother, whose computer and web textbooks caught his imagination and sent him hurtling in the direction of learning and applying what he learned.

Despite Tabar's 15-hour courseload, he said his company - Bizooki - should generate nearly $100,000 in revenue this year, drawing as needed on the talents of a pool of perhaps 20 project workers.

By the time Tabar hit the Belmont campus here three years ago, majoring in entrepreneurship, he was doing a steady stream of ad hoc "$1,000 websites," with little sense of where it was taking him. Then, he explained, as he studied strategic business planning, he realized he wanted to create a firm that would embrace, rather than fight the globalization of technology and services. Today, he said, he uses technologists in the U.S., India, Ireland, Russia, Lithuania, Mexico and other lands.
Equally important, Tabar said, he's tossed the notion of having a company that does the same thing each day, and has accepted that in the global economy he's realized "that I needed to evolve, versus providing a service day-to-day that doesn't really change." In fact, he explained, he believes he'll probably take his global business model into industries apart from information technology. He mentioned offshore legal services as possibly fitting the model.
No surprise given his global mindset: Tabar feels he could operate his company anywhere. However, he said he likes "the creativity here in Nashville,"and isn't eager to "pack up that car." He acknowledges, however, that he's been tempted to move to the West Coast or Boston, and he knows from work experiences in Philadelphia and Cleveland there are strong creative communities in many locales.

Tabar said Nashville's only real shortage has been, not talent, but "collaboration." In this, he echoes the sentiments of many local techies and the economic-development officials who've been paying attention to such comments from the "Creative Class" that cities increasingly want to cultivate.
Yesterday's announcement by the Partnership 2010 Entrepreneurship Task Force and signals broadening interest in innovation here. Other key actors in this awakening sector include Murfreesboro-based Mind2Marketplace and Nashville-based Tennessee Technology Development Corporation.

"Things are bubbling up in every major city, but Nashville has plenty of opportunity to grow," said Tabar. "It's going to take a lot of young energy and all of cool, fun startup companies to do that," he added.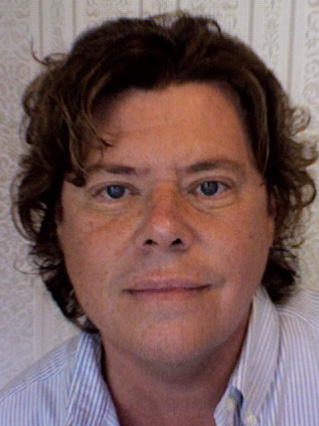 If passion is what's needed, Nashville Startup Weekend co-organizers Moore and Holland of CentreSource think they have found a sparkplug in the event facilitator, who's coming from North Carolina. A volunteer, George Junginger (at left) has attended at least three Startup Weekends, feeding off the excitement. When contacted by VNC, Junginger explained he's "been involved in niche Internet companies," has degrees in marketing and business administration, and teaches entrepreneurship at a local school. ♦