BEDROCK blasting is set to begin Wednesday morning for construction of the new Engineering and Science Building of the Vanderbilt University School of Engineering (VUSE), which will house an Innovation Center.
Meanwhile, with less fanfare, the two-year-old VUSE Technology Entrepreneurship Task Force (TETF) is also accelerating.
During its scheduled meeting later this month, the group will address its action agenda, TETF Chairman Doug Schmidt, Ph.D., told VNC.
The TETF was created by VUSE Dean Philippe Fauchet in October 2012, less than four months after he joined Vanderbilt from the University of Rochester.
Philippe Fauchet
Soon after his selection to succeed Dean Kenneth Galloway, Fauchet began making clear that he saw Vanderbilt's consciously cultivated interdisciplinary tradition and practices as highly developed and deserving greater recognition in all quarters; and, that he views entrepreneurship as a core component of the culture of the Engineering school and the making of "genuine entrepreneurs" as one of the school's priorities.
In public appearances, Fauchet has regularly thanked Galloway for having put the school on the nation's academic map, setting the stage for further leadership. The undergraduate programs of VUSE and Vanderbilt University, overall, were recently accorded their highest rankings thus far in the history of the U.S. News & World Report collegiate rankings.
Among top items for this month's TETF meeting:
► Continue contributing to definition of the VUSE Innovation Center, which is to be in the new building this week's boom heralds. The center will, among other things provide on- and off-campus groups early word of VU technological innovation & development that is considered "post-research lab, but pre-Entrepreneur Center."
► Plan a milestone VUSE Technology Entrepreneurship event for Spring 2015.
► Planning further VUSE Innovation Roundtables at the Nashville Entrepreneur Center, where a previous pilot program centered around the Vanderbilt Initiative in Surgery and Engineering (VISE, worth a look here).
► Continue work on potential joint Masters in technological entrepreneurship with the Owen Graduate School of Management.
► Consider VUSE progress toward creating a Professional Master Program in Computer Science within VUSE, with emphasis on Mobile Cloud Computing. According to materials Schmidt provided, this effort would leverage faculty expertise in digital learning technologies.
► Report on efforts to document student-faculty entrepreneurship spotlights on the VU website, in the interim prior to the opening of the new Engineering & Science Building.
► Monitoring progress in Google's Nashville hub, which has been established, in part, to link local entrepreneurs with resources at Google and in other Google Hub cities.
There are other VUSE offerings, including an Entrepreneur Studio course, through which some undergraduates in Engineering management are teamed with area startups at the Nashville Entrepreneur Center. Among other requirements, the VUSE students evaluate the startups' business plans.
There are other entrepreneurial nodes active elsewhere on campus.
For example, the Vanderbilt Innovation and Entrepreneurship Society (VINES) seeks to rally all students in all schools to the cause, and currently has about 150 active members. In November, VINES is replicating the 3-Day Startup Vanderbilt it held last spring; and, in the Spring VINES plans to hold a 48-Hour Launch event. Here is VINES's plan for this year.
In addition, as previously reported, lifescience-oriented students and others from the Vanderbilt campus have for several been active in both the annual Vanderbilt TechVenture Challenge and the Graduate Alliance of LifeScienceTN.
Other Vanderbilt innovation initiatives are more inwardly focused, but nonetheless tapping into faculty entrepreneurism. One example: The new-ish Institute for Digital Learning, led by Douglas Fisher, Ph.D., who has in the course of things become a thought leader regarding massively open online courses (MOOCs). The IDL's Faculty Innovation Program is a source of seed funding for faculty MOOC development, analytics development and related learning-oriented development.
Further, not long before Fauchet's appointment as VUSE dean, Vanderbilt University appointed Alan Bentley, previously associated with the Cleveland Clinic, to lead its Office of Technology Transfer and Commercialization (CTTC). CTTC, reporting to Associate Vice Chancellor Gordon Bernard, M.D., has long been pursuing expansion of relationships with the local entrepreneurial and investor communities, and maintains an entrepreneurial advisory board and other ties to the startup sector.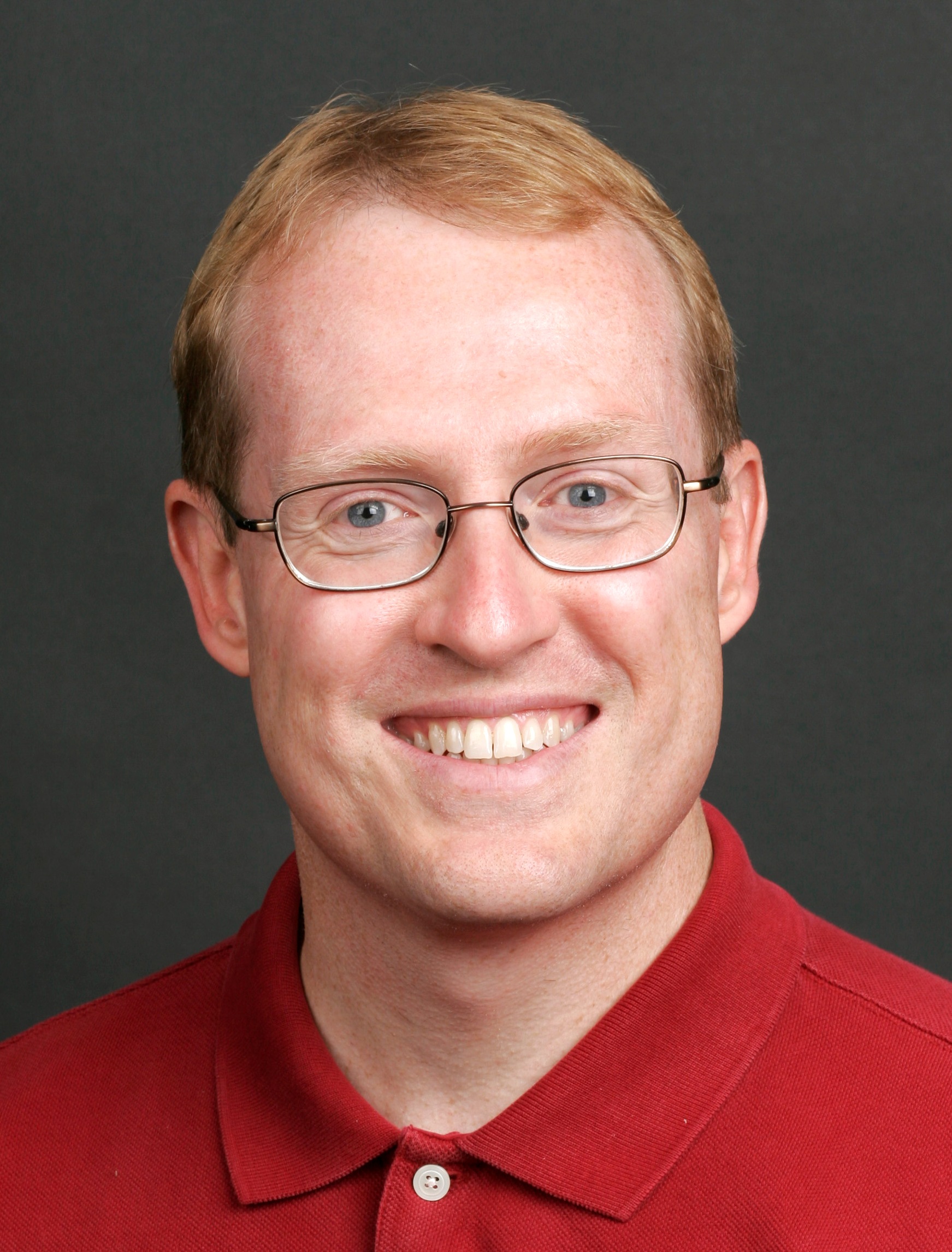 Doug Schmidt
In 2012, Schmidt laid-out the case for an Innovation push, with greater VUSE-Industry collaboration, in a column for VNC. Earlier-still, VUSE colleague Janos Sztipanovits urged aggressive collaboration among VU, industry and Metro Nashville government, to foster, among other things, a "cloud" of small, aggressive companies to help commercialize technology being spawned on campus, and then more likely to be commercialized by companies in other cities. Sztipanovits is the E. Bronson Ingram Distinguished Professor of Engineering.
Members of the TETF include, in addition to Schmidt* (asterisk denotes those named to the TETF at its inception in 2012):
Mark Abkowitz, VUSE Civil & Environmental Engrg.
Alan Bentley, VU Center for Technology Transfer & Commercialization
John Bers, VUSE, General Engrg.
Germain Boer, OEC, Owen Graduate School of Mgmt.
Scott Guelcher, VUSE Chemical & Biomolecular Engrg.*
Anita Mahadevan-Jansen, VUSE Biomedical Engrg.
David Owens, Owen Graduate School of Mgmt.
Cynthia Paschal, VUSE Biomedical Engrg.*
Christopher Rowe, VUSE General Engrg.; VUSE Communications chief*
Matthew Walker, VUSE Biomedical Engrg.*
Robert Webster, VUSE Mechanical Engrg.*
Schmidt said courses within the Professional Master Program are likely to include:
OOD/OOP in Java
Intermediate software design with patterns and frameworks
Programming mobile applications
Concurrent programming with Java
Advanced mobile application development
Mobile and cloud security
Network programming
Cloud computing & big data
Software Engineering
Capstone Project (analogous program here).
VU release on Blasting, here. VNC