TENNESSEE State University (TSU) is launching the TSU Incubation Center, while its former on-campus partner, the decades-old Nashville Business Incubation Center (NBIC), moves independently into its new Germantown offices.
NBIC will continue as a program of nonprofit Growth Enterprises Nashville Inc. (GENI), which will soon begin operating from more than 5,000 sq. ft. at 1009 Third Avenue North (37201).
NBIC's new venue is in the BowTruss Building, according to NBIC Executive Director Angela Crane-Jones, who is also secretary of the board of GENI.
More than 30 years ago, TSU provided much of the impetus for forming NBIC after the university received a TVA economic-development grant.
Now, TSU-as-sole-proprietor is putting its freshly constituted incubator in the same university space previously occupied by NBIC at TSU's downtown Avon Williams Campus, at Tenth Ave. North. VNC research suggests the TSU facility has about 20,000 sq. ft.
The TSU Incubator announced Nov. 9 that it is now accepting applications and will offer "individual and shared office spaces, conference and training facilities, and innovative program related services." Application form here.
Meanwhile, NBIC is convening tomorrow evening a panel discussion with some of its recent grads, including The Grilled Cheeserie, Slim + Husky's, and Move On, at redpepper offices on Jefferson Street. Details here.
Crane-Jones said NBIC most recently had "about 20" clients, about three-fourths of them resident in the TSU space.
NBIC clients have til EOY 2017 to decided whether to remain as clients of the TSU Incubator Center or follow NBIC. Crain-Jones said today that five businesses have thus far opted for NBIC.
The current incubator client pool, as-of today, is listed here.
Since NBIC's founding, its successful clients have included such success stories as Christie Cookies, Zycron (IT), Beacon Technologies, Dream Systems, Transcender and Tennessee T-Cakes, among others. VNC's other NBIC coverage here.
In 2003, Transcender (Information Holdings) sold to Kaplan (then part of Washington Post Co.) for a reported $60MM, and Zycron sold in 2016 to BG Staffing for more than $20MM.
Both the TSU and NBIC incubators say they accept applicants from all quarters.
Angela Crain-Jones
Crane-Jones explained today that NBIC is bootstrap-oriented, emphasizing services that help grow "Main Street," "lifestyle" and-or "mom-and-pop" businesses, with particular concern for reaching entrepreneurs who are minorities, women and/or urban-based, in order to help them move from proprietor to CEO.
The new TSU incubator program is administratively housed within the university's Center for Entrepreneurship and Economic Development (CEED), a TSU spokeswoman confirmed today, adding that a great deal of renovation and reconfiguration has taken place in the facility, which originally assigned more weight to potential manufacturing businesses. The NBIC incubator began operating in 1986, according to information online.
Venture Nashville has since as early as Nov. 9 sought an interview with various TSU officials, including Ruthie Reynolds PhD, who is executive director of the CEED and the Tennessee Small Business Development Center (TNSBDC) it also hosts. Late today Dr. Reynolds sent word she would defer to TSU VP-Academic Affairs Mark Hardy PhD. This story will be updated, as warranted.
The CEED was formed in 2014, partly to make both NBIC and the TSU Small Business Development Center "more responsive to the needs of the business community and of the university," according to a TSU press release at the time.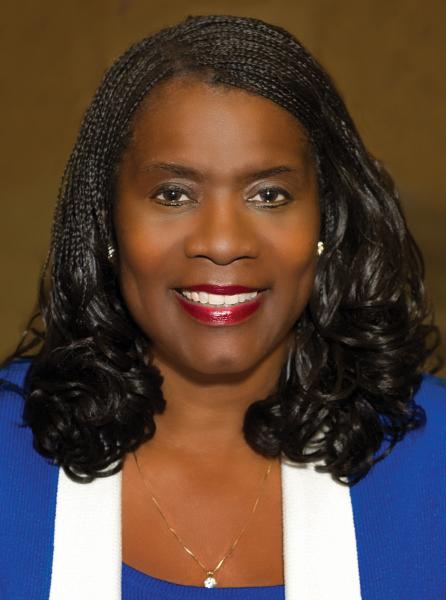 TSU President Glover
That action followed two years after TSU President Glenda Baskin Glover, PhD, JD, CPA, assumed her post. Glover was previously dean of the College of Business at Jackson (Miss.) State University.
A year ago, in October 2016, Glover also announced the university's plans to create on its campus Cumberland City at TSU, a mixed-use development that, according to some published accounts, could include a business incubation center.
Glover's degrees are from TSU (undergraduate, Mathematics), George Washington University (PhD, business) and Georgetown University (JD). Her bio here.
Both Crane-Jones and the TSU spokeswoman told VNC that both incubators began transitioning into their separate journeys more than a year ago.
Crane-Jones is a member of the board of directors of the International Business Incubation Association (INBIA). She said NBIC will remain a member of that nonprofit.
NBIC's board of directors includes, in addition to Crane-Jones and Chairman Charlotte Peacock (365 In Home Health Care): Alexander Davie (Riggs Davie); Sheila Ewing-Agnew (GSC Management and Consulting); Avery Fisher (HPA/Cognizant); Veronica Marable Johnson (Nashville Area Chamber of Commerce); Chad Martin (Martin Automotive Group); Philip McMullan (Appalachian Management Systems, former TVA); Reggie Mudd (retired former Tennessee Economic and Community Development regional director); Matt Perkins (United Capital Funding); and JJ Rosen (Atiba).
She said NBIC places steadily increasing emphasis on engagement with the Greater Nashville and Tennessee entrepreneurial ecosystems, citing as an example her on-going discussions with leadership of the Nashville Entrepreneur Center.
Asked about advisors by VNC, Crane-Jones said NBIC relies for legal counsel on attorney Josh Rosenblatt with Frost Brown Todd and its accounting is with Eric Ruffin's Ruffin Consulting PC. VNC


.
---