Updated Jan. 11, 2018 - Vanderbilt outlines its role in TennSMART, story here.-Ed.
OAK RIDGE-based TennSMART Consortium, a nonprofit startup that is still refining its agenda, has been created to advance Tennessee's role in developing and advancing adoption of technologies to enable connected and automated vehicles, smart infrastructure, wireless on-the-go charging, cybersecurity and more.
Venture Nashville has learned that the group's 20 founding members are:
Bridgestone Americas
Cummins Filtration
DENSO Manufacturing Tennessee
FedEx Corporation
GRIDSMART Technologies
Local Motors
Lyft
Miovision
Nissan North America
Oak Ridge National Laboratory
Stantec Consulting Services
Tennessee Department of Environment and Conservation
Tennessee Department of Labor and Workforce Development
Tennessee Department of Transportation (TDOT)
Tennessee Technological University
Tennessee Valley Authority
Top Five Inc.
University of Memphis
University of Tennessee
Vanderbilt University
While its board of directors and staff resources are being formally constituted, additional TennSMART members are being solicited by its interim co-leaders, who are Ryan Simpson, assistant HR director within TDOT; and, Dan Miller, manager of ORNL industrial and economic development partnerships.
Miller told VNC the members will meet later this month to formalize TennSMART's board, prioritize objectives, sketch-out meetings and events, and deal with other issues.
In 2017, the group gathered for less formal meetings in Knoxville and Memphis, said Miller. Nashville and Chattanooga are likely future venues, as the group intends to establish its presence statewide.
State information online indicates the new nonprofit has received some administrative support from the East Tennessee Economic Council (ETEC), in Oak Ridge. In 2016, ETEC helped create another nonprofit, the Cyber & Information Security Consortium.
Talk of autonomous vehicles and related matters has spiked in the past few years in Tennessee, with some relevant early milestones marked by industry, academe and in the Tennessee General Assembly.
Last year, the legislature produced hospitable autonomous-vehicle-related legislation, which was signed into law by Gov. Bill Haslam in June 2017. Other related info here.
Also in 2017, in a move that could prove synergistic with TennSMART, Tennessee companies that make up the Tennessee Automotive Manufacturers Association (TAMA) joined another newly created nonprofit, dubbed the Southern Automotive Manufacturers Alliance (SAMA).
Through SAMA, the states of Alabama, Tennessee and Mississippi aim to recruit, among other things, additional Automotive-sector research and development activity to the region. Later this year, Georgia manufacturers will also join SAMA's membership, TAMA Executive Director Ashley Frye told VNC.
Meanwhile, other Tennessee institutions and companies have also taken relevant steps.
For example, in recent years Chattanooga's privately held Dynamo has created both a venture fund and an accelerator. In Memphis, Fedex for three years backed a logistics accelerator, and that continues this year.
In addition, in September 2017 the D.C.-based MetroLab Network announced that both Nashville and Chattanooga institutions and nonprofits had joined National Science Foundation (NSF) projects addressing planning for autonomous vehicle, monitoring and management of urban infrastructure and mobilty and health interrelationships.
More recently, Tennessee Technological University at Cookeville has launched the Tennessee Tech Center for Intelligent Mobility (TCIM), a public-private partnership that is to be located within the Fitzgerald Technology Complex in nearby White County.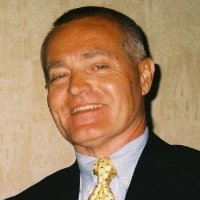 Tom Brewer
TCIM is led by Executive Director Tom Brewer, who is also an associate vice president of the university. Brewer, who is also a former president of the board of the aforementioned TAMA, served 23 years with General Motors in a series of roles in Tennessee and in Beijing, prior to joining the university. His Linkedin is here.
Asked his views on the new SAMA regional automotive association, Brewer noted SAMA's creation was partly driven by recommendations that surfaced in Automotive-sector analyses by the Brookings Institution in Washington, D.C., and by a multistate regional assessment conducted the Center for Automotive Research (CAR) in Ann Arbor.
Both Brewer and Chuck Shoopman, a University of Tennessee assistant vice president for the UT Institute for Public Service (TNIPS) who resides in the Chattanooga area, told VNC that formation of SAMA was also a result of collaborative efforts that Tennessee, Alabama and Georgia undertook, beginning about four years ago.
Shoopman said the states originally coalesced in 2013 to pursue a major grant under a U.S. Department of Commerce program, Investing in Manufacturing Communities Partnership (IMCP).
Though that grantsmanship collaboration failed to win federal funding, Shoopman said the states have continued to collaborate on matters including Transportation workforce development; access to investment capital for innovative sector businesses; and, development of stronger ties between Automotive-Transportation OEMs and suppliers and the states' "world-class research assets."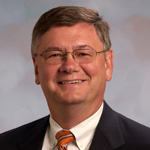 Chuck Shoopman
Given that two years ago Shoopman's TNIPS accepted responsibility for determining the fate of assets of the former mobility-oriented AutoXLr8r entrepreneurial program -- which was born at the Tullahoma-based Southern Middle Tennessee Entrepreneurship Center and briefly hosted by the former Technology2020 organization at Oak Ridge -- we asked him about that program's status.
Shoopman told VNC that the AutoXLr8r program "has been grounded while regional partners explore how to best accelerate innovative firms and processes related to the cluster."
He also noted that in 2017 the annual Southern Automotive Conference introduced its "Innovation Zone" sessions, designed to showcase "breakthrough ideas and breakthrough innovations."
Offering no hint as to whether AutoXLr8r should or would come off the shelf, Shoopman added, "As the region's automotive industry explores how to best nurture ideas and innovations, enhancements to the entrepreneurial support network will follow the industry's lead." VNC
. last edited 4:12pm CST 8 January 2017
---