ENTREPRENEURS who want to keep public benefits as part of their companies' missions may soon be at less risk of shareholder complaints about creating a drag on profits.
Shortly before Tennessee's 109th General Assembly adjourned yesterday, the state Senate matched the House's earlier unanimity in passing legislation that will, if signed as expected within a week or so by Gov. Bill Haslam, create a for profit benefit corporation (FPBC) structure option for Tennessee businesses.
The legislation (SB0972, HB767) had been championed principally by two Nashville legislators, Rep. Jason Powell (D-53) and Sen. Steven Dickerson (R-20), and funding necessary to implement the change was included in the Governor's Budget for FY 2016, which begins July 1.
Rep. Jason Powell
Sen. Steve Dickerson
Yesterday on the Floor, Senator Dickerson told colleagues the legislation provides some protection for leaders of privately or publicly held Business or Professional corporations that forego some profitability, in the interest of producing public general and specific benefits, including social, environmental, religious, economic or others.
Similar laws already exist in 26 other states, Senator Dickerson told his colleagues on the Senate Floor, yesterday. The FPBC also exists in the District of Columbia.
In their fiscal appraisal of the FPBC legislation, General Assembly staff cited relatively little expense associated with passage, including adapting a state computer system to accommodate the new option.
Addressing broader impact, fiscal-review staff said, in part, "To the extent one or more businesses elect to move to, or originate in Tennessee as a result of the bill, there will be a positive impact to the economy as new job opportunities
will be created. The extent of any job creation is dependent upon unknown factors and cannot be reasonably quantified."
The FPBC is not the same as some other states' B-Corp certification. More than 2,100 B-corps certified companies have been created elsewhere since 2010, said Daniel Burnham, a legislative assistant to co-prime sponsor Rep. Powell.
The legislation, modeled on Delaware law, was supported by the Nashville Area Chamber of Commerce, the Tennessee Chamber and LaunchTN, among others, with some drafting assistance via the Tennessee Bar Association, Burnham said.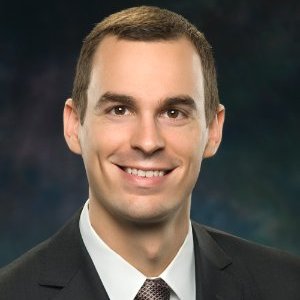 Aaron Dorn
One Davidson County resident who supported the FPBC proposal is Aaron Dorn, who is SVP and chief strategy officer for Avenue Bank, of which he is a co-founder. He is also a member of a Nashville Area Chamber of Commerce group that monitors policy issues, among other activities.
Dorn told VNC, "Everything we know about Millennials" suggests they assign social good a priority, as well as sustainable profitability. Definitions of Millennials vary, but center around the notion of a generation that reached adulthood around the Turn of the 21st Century.
Dorn said he was among grassroots proponents of legislation who argued during the legislative session that having the B-corp option would help Tennessee attract and retain entrepreneurial and small businesses led by Millennials and others who want "some kind of legal structure to essentially create a safe harbor, if you will, for having social good as part of the company's expected outcomes, and not just profit."
VNC notes that encouraging shopping or purchasing from local merchants and suppliers can be one economic manifestation. Avenue Bank is among Nashville organizations that have periodically run "Shop Local" campaigns.
In his comments yesterday on the Floor, Senator Dickerson alluded to the fact that some corporate executives and boards may sometimes feel vulnerable to shareholder lawsuits based on allegations that they have not put maximization of shareholder wealth uppermost in their priorities. The proposed law would provide some comfort.
At the same time, the FPBC law could not be used to support claims that a registered For-Profit Benefit Corporation has failed to "pursue or create" public benefits.
The proposed law provides both for preserving the company's public-benefit charter in event of a change of controlling ownership, while also allowing directors a process for relinquishing the company's FPBC status.
Tennessee FPBC are to be required to publish annual "benefit reports" on their websites, as well as providing the reports directly to the corporation's shareholders.
Among other cases, the "duty to shareholders" principal was famously tested before the Michigan Supreme Court in 1919, when automaker Henry Ford was accused of operating the company with too much emphasis on benefits for his community and workers. VNC
.
---