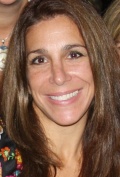 TNINVESTCO-backed Krush Inc. has raised $4.5MM to advance the predictive-networks startup that operates from Nashville, to which it relocated its headquarters in 2010, and Boston, its birthplace.
Tennessee Community Ventures, a TNInvestco fund led by TNCV co-founder Eric Satz, is among investors in this round, as it was in a $2MM round, a year ago. As reported in July 2011, TCV invested just over $1MM in that earlier round. Asked about the raise, Satz confirmed the latest Krush investment, but declined further comment.
Krush is led by Boston-based co-founder and CEO Gina Ashe, who, according to information online was previously part of the founding team of Sermo, the online physicians community, which, by one account, raised $40MM in outside capital. Also based in Boston are co-founder and CTO Alan Osman and software entrepreneur Alexis Kopikis.
Krush targets mainly consumers age 16-24 and affords them opportunities for "sneak peeks" at impending offerings by action sports and lifestyle brand product manufacturers, in exchange for their product ratings. Participants gain influence and sometimes free goods for their rating comments, which users push to members in their social networks. Gibson Guitar Corp. is among numerous companies with products rated, thus far.
Krush aims to generate revenue by selling its tailored analytics and by selling goods, according to one earlier report. The ratings and Krush's apparently very robust analytics are intended to help manufacturers and retailers make more highly informed decisions about production runs and orders.
Krush hard-launched in July 2011 at The Agenda Trade Show; another Agenda event is coming Jan. 23, according to its website.
Nashville operations are led by Melanie Taylor, who was EVP sales-marketing for Satz's previous personal venture, Plumgood Food, according to Linkedin. Research indicates Ryan Hargraves is a Nashville-based analyst for the company. VNC