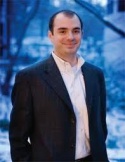 TRI-STAR Technology Ventures GP, an affiliate of Healthcare Investment Group (HIG), is pursuing a new $40 million capital raise.
In a filing to the SEC yesterday, Ventures GP co-founder and President Christopher Rand reported $500K had been raised toward the overall goal. Also associated with the filing were Founder Harry Jacobson, M.D., founder of parent HIG; and, TriStar co-founder Brian Laden, Ph.D.
TriStar's Rand declined comment when reached this morning, in line with SEC regulations. There has been no prior announcement of the purpose or theme of the emerging fund.
Whatever the investment lens being used, it's highly likely the fund will carry forward Jacobson's oft-stated promise to fund ventures with potential to prove constructively "disruptive" within the world's healthcare delivery systems. In a previous interview with VNC, Jacobson made clear he has his eye on larger funds and possibly opportunities in other nations, as well as the U.S.
Just ahead of the Dec. 5 filing for the new fund, HIG announced its appointed of investment banker Duncan Dashiff to its management team, as reported Dec. 2 by VNC.
The HIG includes, in addition to Tri-Star, Epiphany Health Ventures (for which there is no Tennessee, Delaware or other foreign registration showing on the Tennessee Secretary of State's page yet today); and, Medcare Investment Funds (an affiliate of Texas-based Medcare Investment Corp.). The latter fund was created 20 years ago by San Antonio-based James Leininger, M.D., and Jacobson now leads its day-to-day operations from HIG offices on West End Avenue.
VNC has been unable to determine whether Epiphany represents the larger private-equity fund that Jacobson has previously signalled he might be creating.
Tri-Star Technology Fund II's predecessor, Tri-Star Technology Fund, is a TNInvestco-licensed fund. Tri-Star Technology Ventures' website lists these portfolio companies, according to its website today:
Device Innovation Group, a platform for development of medical-device products.
Diabetes Care Group, for medical management, patient education and behavioral modification services.
Diagnovus, a molecular-diagnosis company targeting cancer.
GOBA, the social-media startup that helps connect in-person people with shared interests.
MedCenter Display, a digital communications network for healthcare facilities.
OnFocus Healthcare, a performance-management consultancy and software and services provider.
Pathfinder Therapeutics, the image-guided surgery company in development.
VenX, a maker of medical devices for treating spider or reticular vein symptoms.
Prior to founding TriStar just over two years ago with Jacobson and Laden, Rand was manager fo New Venture Development within what was then known as Vanderbilt University's Office of Technology Transfer and Enterprise Development.
Rand is a JumpStart Foundry mentor and is a member of the boards of Nashville Technology Council and Nashville Entrepreneur Center and Nashville Capital Network, among other activities. VNC