NASHVILLE-based Reimagine Care Inc., a startup that aims to offer tech-enabled services to address "healthcare's fundamental design flaw," is urging health systems and oncologists who recognize that high-quality, home-centered, value-based cancer care is no longer "facilities-bound," to join Reimagine's push to "redesign and reinvent cancer care for the benefit of patients, while also financially rewarding providers for delivering high-quality cancer care, in safe and convenient settings, which can include the home."
In straightforward terms, some of Reimagine's founders and investors said aloud in a press release today some things that, even a decade ago, many healthcare executives here and elsewhere would have uttered only in privacy, in sotto voce.
Their candor might signal that U.S. healthcare innovation and delivery systems are, together, reaching a true inflection point.
True, if it weren't for the aggregate financial capital and the centuries of healthcare industry experience represented by Reimagine Care's founders, management and investors, it might strike some as curious that a potentially epochal 'transformation' message is coming from a roughly 17-month-old company that has no revenue, 12 FTE, a major technology offering still being tweaked with market feedback -- plus $25MM in Series A capital the company successfuly recruited in a raise that VNC reported underway last summer.
The team's plans are certainly ambitious, calling for onboarding of its first paying customer in February, while simultaneously activating its "first-of-its kind technology-enabled services platform," launching its virtual care center, and expanding the patient care team.
In Reimagine's U.S. trademark filing, its offering is described as "Platform as a Service (PaaS)" with an extensive listing of services and value delivered for patients, providers, payers and appropriate others.
Charlie Martin
Those who have followed this space will remember that Reimagine has also been spawned by investor Charles N. "Charlie" Martin Jr., the 78-year-old creator of Martin Ventures, the Nashville VC.
More recently, Martin has been active in readying a SPAC startup -- First Digital Health Acquisition -- for its prospective IPO, which VNC reported here. Martin's MV bio is here. VNC's Charlie Martin coverage is here.
The Series A was co-led by Santé Ventures, Martin Ventures and LRVHealth. That trio was joined by strategics CU Healthcare Innovation Fund; City of Hope; McKesson Ventures; and Sable Investments. No single person or entity currently owns controlling interest in Reimagine, though Martin Ventures is the largest single holder on the cap-table.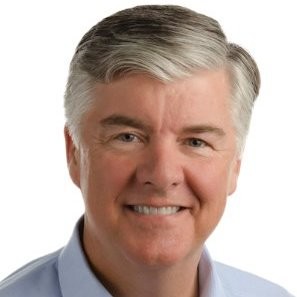 Doug French
Reimagine Care Chairman Doug French, who is co-founder and managing director of Santé Ventures, said in today's release, "The potential for home-centered cancer care has been obvious for some time, but Reimagine Care is the first company to fully take on this important clinical and business imperative."
French, a former president and CEO of Ascension Health and a founder of Ascension Ventures, continued, saying, "This critical shift is now happening and it's quickly becoming a key indicator of which health systems will lead the new path forward for cancer care and which slow movers will struggle to compete with early adopters who are no longer facilities-bound."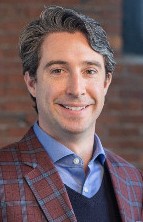 Devin Carty
Devin Carty, who at 39 is Reimagine's co-founder and board director, as well as Martin Ventures' CEO, is quoted in today's release saying, "Companies are simply tinkering around the edges of care transformation unless they address healthcare's fundamental design flaw and align providing an exceptional patient experience with achieving lower costs and better outcomes. This isn't an easy problem to solve but Reimagine Care is different in its holistic, tech-driven approach. By partnering with health systems, physician practices, and health plans, Reimagine Care can redesign and reinvent cancer care for the benefit of patients while also financially rewarding providers for delivering high-quality cancer care, in safe and convenient settings, which can include the home."
Kimberly Muller
Kimberly Muller JD, an investor in the CU Healthcare Innovation Fund and executive director of CU Innovations, Anschutz Medical Campus of the University of Colorado, contributed: "The pandemic has been a catalyst for a shift that was already happening as more healthcare moves into the home and patients and health systems seek out strategies that improve the patient experience while also improving costs and outcomes. We're excited to help Reimagine Care to bring home-centered cancer care to patients and help health systems to see that innovation can make this seemingly daunting change both possible and inevitable."
Aaron Gerber MD
Reimagine Co-founder, Director and CEO Aaron Gerber MD, age 54, told Venture Nashville that over the past year or so the team has been in discussions with about 30 health systems, plus groups of oncologists and others, and is now eager to hear from decision-makers who seek to partner for charting a "path" for their transition toward greater use of tech-enabled care, in a value-based care environment.
Chicago-based Gerber said in today's release, "We're honored to partner with these experienced financial and strategic investors who share our belief that the time is now to move away from the status quo way of delivering cancer care which hasn't adapted to a virtual, digital world and move towards providing a better experience for the millions of patients who deal with this horrible disease each year. We're eager to accelerate the commercialization of our tech-enabled services platform to help health systems to provide high-quality, home-centered care, increase profitability, and enhance the patient experience while also differentiating themselves from competitors who fail to take this important leap forward."
Board of Directors members French, Carty and Gerber are joined by LRV Health Partner Keith Figlioli; and, by Harlan Levine MD, who is City of Hope's president for strategy and business ventures, according to today's release here.
Reimagine Care's leadership team in Nashville includes COO Barbara Cannon MBA of Nashville; SVP-Operations Bellinda Conte; CCO Jeff Chester; VP Commercial Operations Daniel Goodman.
Reimagine's outside advisors include attorneys with Baker Donelson and it banks with Pinnacle Bank. VNC
.last edited 0525 26 January 2022
---