Today: GovLee | DTC | Episode | Mono | FINTOP | DRS | Vesalio | RareDis | Jelly | Quick | Incyte | 3rdD | Velocity | Council | LTN | Ag | ENA | Tune | Resources |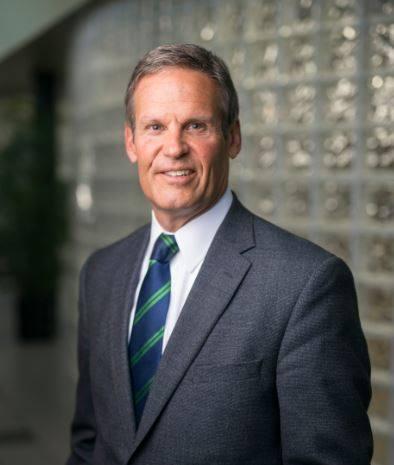 Gov. Bill Lee
GOVERNOR Bill Lee said during his press conference this afternoon -- covering both COVID19 and lives lost and property damaged due to severe weather -- that "an open-ended economic shutdown [of Tennessee] is unsustainable." He added that all parties must now join to "reimagine" how Tennessee goes forward, keeping in mind the risk of resurgent COVID19 losses, for which the state must be prepared. Adequate COVID testing capacity is one of many prerequisites. Toward that end, he has created a formal economic recovery action group that will be led by Tourism Commissioner Mark Ezell and will work in harness with the Unified Command Group. That group will make recommendations about "when and how" to begin a phased-in approach to "living our lives and running our businesses," said the Governor. He later added that all recommendations will be "smart" and measurable. Social distancing will be a "way of life" for Tennesseans until a COVID19 vaccine is available. He promised more information regarding operation of Tennessee K-12 schools on April 15. Other sources recently told VNC that the governor's 2020 GOVCON economic-development conference is still expected to take place this fall, dates and venue TBA. Earlier this month, an ECD spokesperson did not rule-out it being converted to a virtual event, but said the Administration remains "hopeful that we will be able to host the conference as planned." A decade after America's recovery from the Great Recession, the next GOVCON seems likely to be partly shaped by economic contraction and scenarios for pursuing recovery. Though the event for hundreds of economic-development executives and their allies is typically heavy on what those less involved might consider "inside baseball," the next GOVCON could prove a watershed.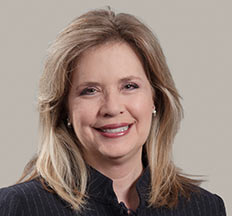 Carol Womack
DIVERSIFIED TRUST, Nashville and Memphis, filed a placeholder earlier this month for its DTC Private Equity VII raise, confirmed Principal Carol Womack. Womack said, "PE VII will continue Diversified Trust's private equity fund of funds strategy in constructing a portfolio of diversified buyout and venture capital funds. The offering will take advantage of relationships formed with premier private equity managers over the years, as well as a possible select number of new relationships." DTC's Fund VI series (2018) came in at a total $155,577,889, DTC announced at the time. VNC's earlier DTC coverage here.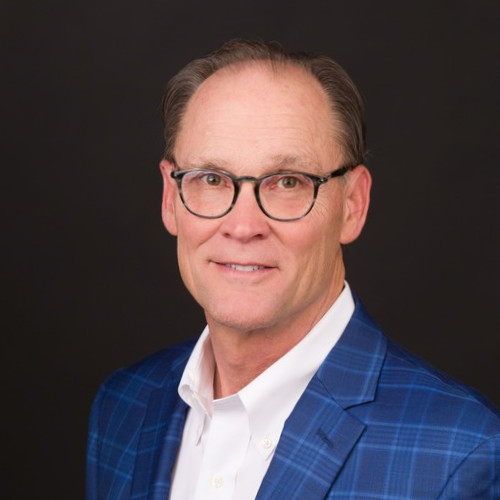 Trigg McClellan MD
EPISODE SOLUTIONS in Nashville filed for a $15MM capital raise. The 9-year-old company bundles market-specific risk revenue streams for select providers. Pitchbook says the company weights toward musculoskeletal and orthopedic specialties. The SEC site shows five Episode filings on raises in just over the past two years. The site of Palo Alto-based Epix Orthpaedics says lead filer Thomas Gallagher is Episode's co-founder, director, president and CEO. SF-based Co-founder Trigg McClellan is also among those named on last week's filing. A Becker's SpineReview mentioned Episode in a 2019 report. A 2015 ortho conference website said of Episode, in part, "...We are also leaders in helping MSK surgeons, hospitals, and payers benefit from and gain access to high-quality MSK implants at a lower cost." Nashville-based Capital Alignment Partners lists Episode as one of its portfolio companies.
► FRIST-CRESSEY backed Monogram Health Inc. filed on its completed $6.9MM equity raise. A year ago, the company raised $4.9MM. Our earlier Monogram coverage here. Monogram supports patients with chronic kidney and end-stage renal disease.
► FINTOP Capital, the B2B SaaS fintech VC based in Nashville, made a growth-equity investment in New Jersey-based DecuSoft Inc. DecuSoft provides Compose, a compensation management offering and Easy Admin, which enables union benefit fund administration. GP Rick Kushel spoke for FINTOP in the release. Less than a month ago, FINTOP Founder and Managing Partner Joe Maxwell announced closing the firm's oversubscribed FINTOP Capital Fund II at north of $125MM. Previous FINTOP coverage here.
Estes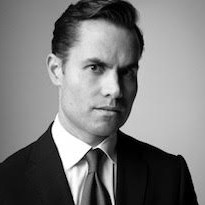 Hazelton
TIM ESTES, president and co-founder of Digital Reasoning Systems, now has the title of executive chairman and co-CEO of the Franklin-based firm, according to his LinkedIn profile. Updated: According to LinkedIn, Estes' president and Co-CEO is Brook Hazelton, a Princeton- and Harvard Business-educated executive who was co-founder of St. James Partners and previously held senior executive roles in the arts sector, as well as assignments with investment houses Goldman Sachs and The Carlyle Group. GS holds a major stake in DRS. Pickup VNC's earlier DRS coverage here.
► VESALIO (Legacy Ventures), based in San Diego and Nashville, recently filed for an $8.5MM raise, showing 33 investors. In 2018, we reported the company filed in 2018 for a $5MM raise. Its lead offering in Europe: Its NeVa offering designed to physically remove stroke-related clots. Read more here.
► RARE DISEASE Data Trust Inc., Nashville, filed on a $100K raise, signed by Co-Founder David Connor, whose is a "rare and ultra-rare disease marketplace expert". LinkedIn also says Matt Erickson, who previously spent nearly two decades with Cardinal Health, is CTO.
► STREET JELLY MEDIA, Frank Podlaha's E.TN. startup that offers a live-performance streaming platform for global talent, is now rockin' about 8X its pre-COVID level of site usage, Podlaha told us. Our previous StreetJelly coverage, 2014-19, begins here. Podlaha has continued to operate his 13-year-old TEKsystems throughout his Street Jelly journey. He still hasn't ruled-out taking outside money for Street Jelly, but now thinks an eventual sale is as likely an exit as any.
► QUIKFIX Inc. in Memphis raised north of $500K from 23 investors. It connects college students with homeowners to do odd jobs around homes, with assignments build around academic calendars. Website here. CoFounders: President Ben Siegel, COO Parker Pell, who are also cofounders of internships connector Scholars.
► MEMPHIS-based Incyte Security LLC, led by Scott Vogel, Oguz Onat, and Marvin Davis told the SEC they are pursuing a $990K raise. The company offers video Analytics services that use facial search, object search, virtual fencing, and counting to monitor the safety of private schools, faith based facilities and senior living facilities, according to Vogel's LinkedIn.
► CHATTANOOGA-based 3rd Degree LLC has raised $160K pre-Seed through the collaboration of Shauna Holland, Anthony Holland and Christie Roach. A trademark filings suggests the company has an app to support mobile games and entertainment and dating.
► HEALTH Velocity Capital, with offices in Chicago and Nashville, led a $30MM Series C raise for CHX-based HealthJoy, which offers an employer-sponsored employee benefits experience platform. Release here.
► COUNCIL Capital of Nashville invested an undisclosed amount in Chickasha, Okla.-based Physician Housecalls LLC, which provides home-based primary care, chronic care management, care plan oversight, transition management, wellness visits and behavioral health integration service, according to a release. CEO is Hank Ross, according to PH's website. Previous Council Capital coverage.
► LAUNCH TENNESSEE's young Virtual Entrepreneurship program is, for the time-being, taking applications and registering applicants on a rolling year-round basis, rather than taking folks in cohort batches. At yearend 2019, the VE program had about 60 enrollees, most of whom are now working their way through the self-paced program, Communications Director Wendy Malloy said April 7. The program includes quite a few wraparound services and support. More on the program here.
► AGTECH: Memphis-based Innova Memphis led a $5MM round for SwineTech Inc. "with participation from existing and new investors Johnsonville Ventures, Ag Ventures Alliance, Quake Capital, SVE Capital, The Berkeley Catalyst Fund, as well as many angel investors, family offices and pork producers. The investment brings SwineTech's total funding to $6.3 million since launching its revolutionary farrowing management platform," according to National Hog Farmer. Innova Partner Jan Bouten joins the portfolio company's board. Previous Innova coverage here.
► EDTECH: Nashville-based Education Networks of America (ENA)'s CatchOn unit, which offers a data analytics and application monitoring tool for K-12 schools, joined the Google for Education Integrated Solutions Initiative. Release here. CatchOn is based in Dallas and was acquired by ENA in 2018. ENA itself was acquired by Atlanta-based PE investor MSouth Equity Partners, in 2012. Earlier ENA coverage here.
► TUNECORE owner Believe Group (Paris) is searching for a successor to CEO Scott Ackerman, who is to step away from the post of CEO to serve as an advisor to Believe CEO Denis Ladegaillerie. TuneCore has a Nashville presence. Release here. Our previous coverage of TuneCore here.
RESOURCES:
► TELEMEDICINE: Tomorrow, April 14, the U.S. Department of Agriculture is to open a second application window for funding requests for Distance Learning and Telemedicine, as part of a $25MM push that's been given addition impetus by the COVID threat. Apps are due NLT July 13, 2020k. Release here.
► REALITY Check: Angel Capital Association Virtual Summit, May 12-14, 2020. Details here.
► VNC asked Nashville Health Care Council what it might do to connect our region's healthtech and AI and Analytics startups with strategic enterprises and institutions, to ensure that the value of innovations created here remain part of this market, whenever possible. Spokesperson Ryann Petit-Frere replied in behalf of CEO Hayley Hovious, saying, "We're working closely with the [Nashville] Entrepreneur Center right now on Project Healthcare and will continue to make that a more robust partnership. In the near-term, we're focused on connecting our members with whatever they need on the front lines."
THE STRATEGIC role of the medical supply chain has come crashing to the fore. That leads us to note that VANDERBILT Health Supply Chain Solutions LLC (VHSCS), a for-profit unit created two years ago by nonprofit VU Medical Center, is led by President Teresa Dail, RN BSN, CMRP, who is also VUMC's Chief Supply Chain Officer. She is also president of the Vanderbilt Health Purchasing Collaborative. Dail was 2018 chair of the Association for Health Care Resource & Materials Management (AHRMM), a unit of the American Hospital Association. Its roughly 18-month-old website is here. We first reported formation of this and other new VUMC units in spring 2018 (right here). VHSCS's website indicates a a VH SCS facility is in Mt. Juliet, outside Nashville.
TENNESSEANS won an extraordinary three (3) regional innovation strategy grants in the 2019 round conducted by the U.S. Economic Development Administration. The 2020 cycle of the program, now modified and branded Build2Scale, is underway and EDA told VNC that 609 concept proposals came in for preliminary assessment and feedback. Grantseekers who intend to pursue grants have until June 14, 2020, to submit. We've heard rumblings of interest in each of the Three Grand Divides of Tennessee, but we won't know til summer who sallied forth and who ultimately got the nods. More info here and here.
► THE VOLUNTEER State's "rate of new employer actualization" -- the degree to which, on average, a state's new businesses become payroll employers within eight quarters after the the businesses' formation -- is on a par with the U.S. average of states' results. From a March 2020 report from Kauffman Foundation titled New Employer Business Report, based on 2018 data. Related: SSTI startup trends roundup.
► HEALTHCARE M&A and growth equity: Bass Berry & Sims co-authors wrote April 7, "We are optimistic there will be an increase in deal flow once there is more visibility around the duration and general industry impact of COVID-19. It is likely the CARES Act stimulus programs will help offset the hold of the recessionary environment if this can be mitigated in the near term and the compelling market dynamics propelling the pre-COVID-19 healthcare M&A market remain relevant. Add to this several months of backlogged deals, an inevitable quarry of distressed opportunities soon to emerge, billions of dollars in dry-powder needing to be put to work, and the need for portfolio companies to find ways to recapture and accelerate growth, and it is logical to anticipate a Q3 or Q4 booming rebound of healthcare M&A." See the full blogpost here. VNC earlier note on BBS M&A here.
. last edited 0811 15 April 2020
---