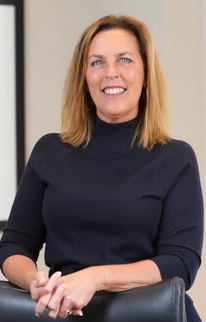 Today: NEC | Correnti | FreeMarket | Goalable | Compassus | HahParking | SimplifyASC | May | Gruber |
Smart | PYA | Vivante | CHA | TEI | JPM | ITcity | Studio |
► JANE HANNER ALLEN, CEO of the Nashville Entrepreneur Center, confirmed a special meeting of her board of directors will convene Monday, Feb. 24, to examine and discuss a very preliminary draft of potential elements of a strategic plan that is to be developed in full collaboration with EC Chair Beth Chase and the full board of directors. The CEO said the eventual strategic plan will anticipate EC needs and opportunities during a three- to five-year span. Allen is emphasizing that the EC's offerings are designed to support entrepreneurs throughout their entrepreneurial education and careers, and from team member in successful startups to potential investor in entrepreneurial ecosystems. In a brief interview, Allen also told Venture Nashville that the EC's Project Music will soon be rebranded as Project Entertainment. Allen's LinkedIn. Earlier Allen coverage.
► FINTECH startup Invoice Bright Inc. has been stealthily cofounded by former WSquared COO Casey Correnti. WSquared was acquired by LBMC in 2018. Adam Solesby, co-founder and CTO of StudioNow, is Correnti's cofounder. A 2019 trademark application by attorney Tara Aaron said the brand is to denote admnistrative accounting services and business data analysis.

► MUSICTECH: Locally based Free Market Music LLC, showing Madeleine Student and Jack Student aboard, seem well along in raising $800K (with $380K already in), to fund a music app and player.
► GOALABLE, a software platform that helps to address mentees' personal and individual challenges, was created by Nashville EC PreFlight entrant Reuben Brown, 29, who told VNC his webdev firm Mondrian Inc. holds the technology and awaits further market validation of the offering before considering whether or not to spin it out.
► COMPASSUS Healthcare, led by CEO James Deal and CFO Brad Wear, filed on completion of a $3.3MM round.
► HAH PARKING INC. of Charleston, S.C., filed for a $1.8MM Seed raise, with recent Nashville-area resident Jett Black on board. CEO Victor Vitali said they've an office in East Nashville and have found Nashville's tech talent supply quite good. The company's app helps drivers reserve spaces and parkspace owners manage inventory.

► SIMPLIFY ASC filed Feb. 14 on a $7MM raise for its healthtech platform for surgery centers. Jumpstart Capital remains aboard. Updated here.
► ANGEL WINTER MAY is now VP marketing and communications for the Nashville Entrepreneur Center. She started work Feb. 17. She previously held communications and corporate citizenship roles with MARS Petcare, and with Nashville Career Advancement Center. She also cofounded a freelance business branded Terra Creativ. She earned her bachelor's in public relations at Webster University, St. Louis, in 1999. May is the first hire made by CEO Jane Allen since she took up her duties Oct. 21, 2019. May's LinkedIn is here.

► AUTHOR Jon Gruber PhD, a professor at MIT, speaks Feb. 20 in Chattanooga at the Edney Innovation Center on Jump-Starting America, How Breakthrough Science can Revive American Growth and the American Dream. Details here.
► IN April in Denver, Chattanooga Smart Community Collaborative is to receive a Smart Cities Digital Transformation Award for their Data Analytics Practices, to develop its business in large-scale data architecture solutions. More here.
► VERANA Health of the Bay Area acquired Knoxville-based PYA Analytics, details.
► BRENTWOOD-based FCA Venture Partner was aboard for Houston-based Vivante Health (digital tech for gut health) $5.1MM Series A1 raise, release here.
► CHATTANOOGANS Jimmy White and Hiren Desai, owners of Urban Story Ventures, sold the 10-story Edney Building -- considered by many the heart of the city's 140-acre Innovation District -- to Wisconsin-based Hendricks Commercial Properties. The Edney is home to The Company Lab, Launch Tennessee's Nooga partner; the Enterprise Center (oversees the District); and, coworking entrant Society of Work. White-Desai are now focused on redeveloping about 80 acres of the former Alstom site on Riverfront Parkway into what they're calling "The Bend," which they believe will be a magnet for at least 5,000 jobs. The TFP's Mike Pare reported on the Edney deal here.
► TENNESSEE Entrepreneur Initiative launches in Spring Hill, Tenn., with tutorials and other content from the Lonely Entrepreneur for area business founders. Brentwood-based Tracy Davison is a cofounder. Related Columbia Herald story.
► WHAT they heard at JP Morgan Health Care Conference, right here. From Jarrard Phillips Cate & Hancock.
► Vanderbilt Alum's view of path to "It City-ness" for Nashville, Vanderbilt Magazine.
► CALLED HIGHER Studios, a faith-based movie studio based in Franklin, made a modest Form C filing. CEO: Jason Brown. VNC
. last edited 0617 19 February 2020
---