Today: Dart | Anquiro | 1804 | Spessard | DTC | Evermind | NCN |
Breakthrough | NHCC | Oasis | Espaces
---
King of CoreRights
DART MUSIC's debtor-in-possession asset sale process this week led to Bankruptcy Court approval of the parties proceeding to execute the sale of the startup's assets to (a) Core Rights, led by techie, entrepreneur and investor Jim King of Nashville, who's to payup $203,950; and, (b) to HAAWK Inc. of Studio City, Calif., led by CEO Ryan Born, whose firm is a digital-rights management agency. Add: Born tells us he grew up in Nashville, attending USN and MBA. The court affirmed that backup bidder ICG Ventures can step-up if the opportunity presents, with $193,950 in hand. ICG is a unit of Ingram Industries, via its Ingram Content Group subsidiary, according to Crunchbase. Crunchbase says Dart, founded in 2014 and an alum of Project Music, brought in $1.5MM financing in two rounds. Founder/CEO: Chris McMurtry. Dart sought protection of the bankruptcy court after holders of its debt called it, apparently leaving other stakeholders with little recourse. Re: Case 3:17-bk-01300 document
Mike Saint
ANQUIRO Founder Mike Saint filed with the SEC his plan for a $300K capital raise. Our earlier story on the market-intel startup and entrepreneur. More on Saint's journey here.
'1804' -- NASHVILLE Entrepreneur Center got a shoutout as a comparable in this week's Louisville Business Journal about the launch of the city's new nonprofit "1804" entrepreneur center. 1804 was the beginning year of the Lewis & Clark Expedition, which staged at the nearby Falls of the Ohio in 1803, according to reporter Bridgett Weaver. The new team took over the nonprofit charter of Velocity Accelerator, which shuttered in 2015 in nearby Ohio. 1804 is in Nulu market area of Louisville.
Bo Spessard
BO SPESSARD, who spent 11 years at Emma, rising to COO and board secretary, left the payroll in January and hung-out his 1115 Group shingle, offering a wide array of advisory services. He earned his JD in 2011. In the past couple years, Emma has been adding SaaS-industry talent with chops gained at Salesforce, ExactTarget and elsewhere, moves believed by many to signal prep for some form of exit or recap. Spessard Linkedin. Emma Coverage.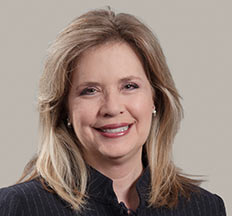 Carol Womack
DIVERSIFIED Trust, a wealth management firm with more than $5BN in client assets, today announced launching raises for its DTC Private Equity VI LP and DTC Private Equity VI-Q LP, together its 6th PE fund series. Carol Womack is principal and head of private equity for Diversified. No target was cited for fund VI. In December, VNC reported a Fund VI effort likely in 2017 and estimated such a fund might equal or surpass a prior $136MM fund raise by Diversified, which today has offices in Atlanta, Greensboro and Memphis, as well as Nashville. Read more here.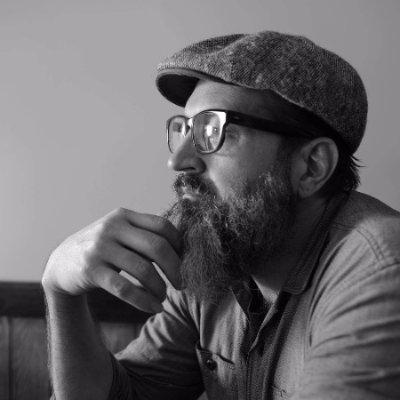 Dave Gilbert
DAVE GILBERT's Linkedin shows his role as founder/CEO of 5-year-old startup EVERMIND ended in May. VNC has not yet been able to determine the fate of the company. Crunchbase shows the company raised $8.82MM, with investors including LaunchTN, TriStar Technology Ventures and Solidus. Here's our 12/15 item on the venture.
► ANGELS associated with Nashville Capital Network have propelled the 14-year-old for-profit toward the launch of a $25MM fund, targeting companies with at least $1MM revenue and seeking their first round of professional capital, NCN said in a release today. Because it's now highlighting the expertise, as well as money it can bring to bear around portfolio companies, NCN stressed that individual investors include former and current execs from Acadia Healthcare, Gaylord Entertainment, HCA, Healthways, Passport Health Communications, United Laboratories, Vaco and others. NCN says it has helped more than 40 companies raise $600MM aggregate. NCN release here.
► NASHVILLE's Breakthrough Music was tapped by Universal Music Group to provide a Virtual Realilty experience for concertgoers during CMA Music Fest this weekend in the BudweiserDome. Release here.
Hayley Hovious
NASHVILLE Health Care Council announced June 6 that it aims to establish further global healthcare leadership and convening authority, building on its 20 years of effort, in the midst of rampant change in the sector. A spokesperson for NHCC told VNC the nonprofit had been studying the matter for more than 18 months, and found its view of the opportunities ahead confirmed by member surveys, inhouse industry analyses and by the findings of Brookings Institution researchers, unveiled a year ago. Among reasonable interpretations: The NHCC aims to have a truly more international, as well as domestic thought-leadership role, with even more robust inbound and outbound international programming. Hayley Hovious is the Council's CEO. C. Wright Pinson MD, CEO of VU Health Systems is its chairman.
► OASIS VENTURE's 2nd Annual Student Pitch day is June 29 at 6pm at the Youth Opportunity Center in Nashville. Our previous coverage of the program here.
► E|SPACES, the Nashville entrepreneurial office facility startup, will open in downtown Franklin, Tenn. later this year, and has plans to open a fourth facility in Orlando, in early 2019. Chairman Dave Gibbs shared the news with attendees at a recent E|SPACES event. VNC


.
---