Today: Virtuoso | DARVIS | Claritas | Caduceus | SureTest | Compwell | Ortale | Winter | ProNvest | emocha | EDPBio | Nth | Tooth | Hemp | Nusachi | Borderless | LINQ | Derma | RxLight | Switcher | Resources |
---
Robert Webster
► SEC: VIRTUOSO Surgical, Nashville, now seems likely to proceed with a $20MM Reg A capital raise, which, as VNC reported three years ago, would allow the company to commercialize surgical technologies licensed from Vanderbilt University and Johns Hopkins University. The company is led by Co-founder and President Robert Webster. In a filing May 12, the company said C2M Securities LLC will act as exclusive placement agent for the offering. See our previous coverage here.
► DARVIS, 2020 Nashville Entrepreneur Center (NEC) Project Healthcare cohort member, says it'll move its headquarters June 1, 2021, from SF to NVL. Its Data Analytic Real-World Visual Intelligence System, DARVIS, and related offerings can "automate a variety of tasks and simplify a range of processes for healthcare providers including managing medical inventory, patient hygiene, facility bed availability and more," according to an NEC release today. Crunchbase here says the 6-year-old startup has raised about $5MM. NEC staff say they understand both DARVIS co-founders, CEO Jan-Philipp Mohr and-or COO Jan Schleuter, plan to become Nashville residents.
► HEALTHTECH: CLARITAS CAPITAL'S John Chadwick, 54, stands to emerge a member of the new board of directors after Falcon Capital Acquisition Corp. completes its SPAC-enabled take-public of target Sharecare Inc., with offering valuation roughly at $3.9BN. The parties announced their intentions in February. Chadwick-led Claritas Capital, in Nashville, has been a long-term among sources of financing for Atlanta-based Sharecare, as have such entities with Nashville presence as HCA, Heritage Healthcare Innovation Fund and Discovery Communications, as well as such institutional and corporate investors as Wellington Management, Aflac Corporate Ventures, Wells Fargo and Swiss Re, among others that have collectively provided north of $450MM over the years for the original Sharecare. It was founded by current Sharecare CEO Jeff Arnold, who is also to be CEO of New Sharecare. Arnold previously founded WebMD. Sharecare's platform is designed to help providers, employers and health plans scale outcomes-based health and wellness solutions across their entire populations. SEC filings here.
► HEALTHTECH: NASHVILLE digital health VC Caduceus Capital Partners (Dave Vreeland, et al) named 14 venture partners -- including Bill Brown, Phil Hertik, Bo Bartholomew, Brian Fox, etc. -- who will help identify and vet potential investment opportunities, press release here.
Laura O'Toole
► HEALTH_IT: SureTest Inc., Franklin, Tenn., filed for a roughly $2MM raise. VNC research was not conclusive, but suggests that this is for a company that offers services for testing new software systems, modules, and releases to validate and assess workflow, operability and compatibility in a healthcare technology setting. The issuer has not yet responded to a query. The chief executive is believed to be Raleigh Fay Brewer Jr., believed to reside in Franklin. Others associated with the filing are Laura O'Toole, Mark Scruggs and Tom Watford (LinkedIns provided here not yet confirmed). The issuer seems to be associated with Santa Rosa Consulting. VNC research indicates SureTest's TM application is handled by attorney Douglas Bishop, Traverse City, Mich., firm.
► HEALTHTECH: MEMPHIS-based Compwell LLC raised $5MM, according to its SEC filing here. It helps providers and employers who provide healthcare coverage improve Medicare reimbursement via improve chronic-care management. Founder: Brett Wright.
Buford Ortale
► HEALTHTECH: Buford 'Buddy' Ortale, PE investor in Nashville, is associated with a filing for a $15.7MM transaction involving 2-year-old Remote Care Partners and investors in Proximiti Technologies, both based in Tampa. Its technology supports population and remote-care management. Atlanta-based Adam Strange is the firm's EVP. Gregg Smith has been CEO of Proximiti.
► WINTER Innovations, a ZeroTo510K alum led by Lia Winter, is on her way toward a further $500K raise for her Knoxville-based company, which is EasyWhip, a proprietary surgical needle used for orthopedic reconstruction procedures, such as ACL surgery. SEC filings here. Previous VNC coverage here.
► FINTECH: Chattanooga-based ProNvest launched its automated retirement account solution, FutureCapital here. Times Free Press reported May 8 that FutureCapital could result in about 40 additional hires. ProNvest capital entries on Crunchbase. Tennessee-based Relevance Ventures is among ProNvest investors. CEO Jay Jumper is also president of SIGNix.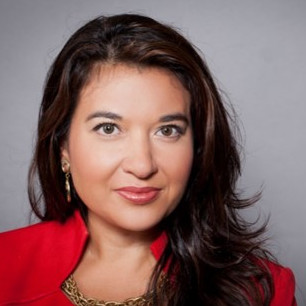 Theresa Sexton
► CLARITAS CAPITAL announced it led a $6.2MM emocha Health Series A round, with Claritas MP Theresa Sexton joining the board of the 7-year-old Baltimore-based firm. Other investors included Healthworx, a unit of CareFirst BlueCross BlueShield, Kapor Capital, PTX Capital, and TCP Venture Capital, according to a release. Crunchbase says emocha Mobile Health Inc. has raised at least $15MM since inception six years ago. Earlier emocha SEC filings here.
► KNOXVILLE-based EDP Biotech, which works to develop assays for early detection of cancer and other diseases, have received investment of undisclosed magnitude from three regional angel funds, more details here.
► GOT AWAY: The former Knoxville startup Nth Cycle announced raising $3.2MM to scale technology for battery recycling, sustainable mining -- but unfortunately the company is now located in Boston. The company was an Innovation Crossroads (ORNL) cohort member. SEC Filings. Related coverage.
► TOOTHY COW Productions LLC (Shining Isle Productions LLC), Franklin, Tenn., is running its $1MM-$5MM crowdraise via the Angel Funding (VAS Portal LLC) portal. Principals Chris Wall (a former Veggie Tales producer) and Andrew Peterson. They're developing the Windfeather Saga multi-season TV series for kids.
► CORNBREAD HEMP (Cornbread CBD, PBC, Louisville) is raising up to $400K (convertible note), via the Wefunder platform.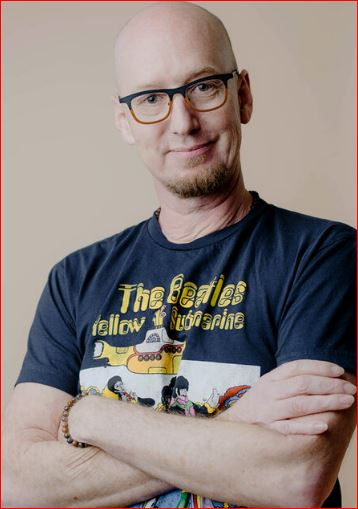 Mark Montgomery
► HEMP/CBD: NuSachi Processing Inc., led by co-founder and CEO Mark Montgomery, has in the past two years targeted capital raises totaling as much as $8MM, according to its 2019-20 SEC filings here. The company's services include extraction, product development and-or white labeling, bottling, formulation, etc. NuSachi said in a release yesterday that it has joined the European Industrial Hemp Association (EIHA) and believes it is the first Tennessee company to do so. Crunchbase today lists a total $3MM raised in two rounds. Updated May 21: Mark Montgomery wrote May 20 to say that the company has raised $5MM to date and is currently raising further capital via a series Seed. His Co-founder and CMO is Tonya Lewis. While the company has registered as both NuSachi Processing and NuSachi Inc., it does business as NuSachi Hemp. Montgomery said the Nusachi website is to be revised to explain that NuSachi now does "NuSachi built a vertically integrated, organic, transparent, medical grade cannabis supply chain. It's B2B platform services the retail, food and beverage, beauty, pet and nutraceutical / pharmaceutical industries."
► FINTECH: Three-year-old startup Borderless, an international ACH or online bank payment processor, relo'd to Louisville from the New York area a couple years ago. A few weeks ago, Borderless was named "Startup of the Year" for 2021 by US Fintech Awards. The company offers a fully global, online marketplace for people to discover and shop from brands across the world. Co-founder-CEO: Raffi Kayat. Louisville Future coverage here (2020).
► ROCKRIDGE Venture Law (Nashville, Chattanooga, Durham), represented by attorney Shayn Fernandez, provided services to Linq App Inc., the digital networking app and ecosystem based in Birmingham, Ala., in the course of Linq's recently completed $2.5MM Seed raise. (Its SEC filing here does not yet reflect a smaller closing.) The unpriced round was led by Mucker Capital, represented by Santa Monica-based Omar Hamoui, Rockridge Innovation Fellow Bruce Allen confirmed. (Crunchbase shows Linq as having previously raised nearly $1MM, from investors including Abstract Ventures, Alabama Futures Fund, and Redhawk VC.) UPDATE: May 27, 2021 Linq press release on their raise here.
► BLUECREEK Dermatologics, Lexington, Ky., lead by Gaylord VanGuilder, looks to raise $2MM. The company was registered a month ago in DE/KY. Also named: Tim Guthrie; Jonathan Rome. Looks like some emphasis on skin care, sun damage and more.

► HEALTHTECH: SERIES A: RxLightning Inc., the Kentucky startup with a solution that automates patient enrolment for specialty meds, followed through on a $3MM Series A, as we reported likely six months ago here.
► MEDIA: SWITCHER INC., Louisville, reported $3MM-in toward its $3.7MM goal. Switcher Studio helps presenters livestream video content from multiple iPhone-iPads' angles and inject additional video assets. Co-founders: Nick Mattingly, Dan Petrik.
RESOURCES
► ETF IDEA: Brentwood-based fintech New Constructs LLC Founder and CEO David Trainer confirmed for Venture Nashville he is the "early stages of considering" creating an exchange-traded fund (ETF) based on his firm's proprietary data and insights. He's interested in your feedback on the idea, via this link. Related VNC coverage of New Constructs here and here.
► MEMPHIS will soon be one of the first sites for the Grameen America "Elevating Black Women Entrepreneurs Initiative," which aims to provide lending facilities and financial training. Press release here.
► TAXES: Are Investment Tax Credits harmful in some way? Unintended consequences? SSTI reports on paper out of Southern Methodist University (Dallas) Cox School of Business, right here.
► SPACs: Heating-up on the Continent, cooling-off in the U.S. - Pitchbook here. VNC spacs coverage here.
► CBINSIGHTS: Most active tech VCs in each state for 2020 right here (TN: Innova Memphis) -- Hottest segments for U.S. banks' fintech investments in 2020 here (interesting heat-up on "Payments").
► NASHVILLE entrepreneur Darrell Freeman, founder of Zycron, which he successfully exited, discusses how important it was for him to "fire himself" as his business reached critical scale. From SBDealmakers here.
► LOCAL MOTORS' Knoxville microfactory capacity for building the company's Olli, a Level 3 electric autonomous vehicle, will be expanded, thanks to investment of undisclosed magnitude by GameAbove Mobility (CapStone Holdings), according to a release here. Recent Capstone bets. Crunchbase here. Note: The State of Tennessee, corporates, commercialization and startup mentors, investors and others have targeted the EV sector (OEMs and components) for expansion.
► CHATTANOOGA TECHNOLOGY COUNCIL hiring new Executive Director, succeeding Carla Askonas, who is retiring. More info here.
► NASHVILLE Technology Council accepting NTC members' applications for its Emerging Leaders in Technology (ELITE) leadership development program. Apps due by July 11, 2021. Accepted candidates notified by July 31. Details here. The newest ELITE mentor roster has not been disclosed. NTC says that mentors have previously been drawn from the ranks of leaders within Amazon, Amsurg, Asurion, Bridgestone, Bufkin/Baker, CGI, Change Healthcare, CLux LLC, Eventbrite, Findley, First Advantage, G-Squared Wireless, HCA (Hospital Corporations of America), Healthcare Bluebook, Healthcare Bluebook, Ingram Barge, Kraft Technology Group, Nashville General Hospital, Premise Health, realtracs, STR, Thunderact, Touchstone Medical Imaging, Tractor Supply, and Trinisys. The program is for new and incumbent members only. Special rates can often be offered to pre-revenue and revenue-producing startups, though NTC cautions that ELITE time demands can be excessive for members of teams of startups. VNC
. last edited 0845 2 June 2021
---