TODAY 28: Wischoff | Resolute | Dynamo | CapAlign | FINTOP | SMD | SweetBio | Artiphon |
Planet Wealth | Vesalio | StrongestAI | Scholars | Aro | ProjectAdm | FCAVP |
BCVP | Acquire | Bunches | Relode | RevMD | Gibbs | Global |
Vodium | EIRsys | Briya | HavenLock | PeerTree | Possip | Fresh | Groups360 | Dillard
---
Nichole Wischoff
► NICHOLE WISCHOFF, a pre-Seed/Seed/SeriesA investor who, according to her LinkedIn profile, began investing fulltime in 2020, after a stint with Nashville-based Built Technologies, filed yesterday with the SEC for a planned $50MM capital raise. According to Crunchbase, Wischoff recently participated in a Series A round for Cottage, the SF-based startup platform that connects homeowners and contractors to create alternative dwelling units. Wischoff comments on Cottage here. Her own initial webpage is here.
UPDATE: VNC reported in December that Bill Nutter-led Resolute Capital Partners Fund V (A + B) was underway. Our continuing research indicates that the final closings on those funds came March 31, coming-in at an aggregate $405MM. For more details on Resolute and Fund V, see our earlier post here. Other VNC coverage of Resolute here. Press release here.
CHATTANOOGA's DYNAMO VC, which invests in and supports startups in the supply chain and mobility space, has filed a placeholder for Dynamo Opportunity Fund I, of as-yet undisclosed magnitude. GP Dynamo Management Co. The Dynamo partners and team are listed here. Earlier Dynamo coverage here.
► CAPITAL Alignment Partners of Nashville and Newport Beach recently filed on two funds -- IV-A and IV-B -- which in the aggregate have thus far filed reports showing roughly an aggregate $112MM for investment in companies that provide services for healthcare, business, and industrial sectors. VNC research suggests the pools' eventual combined totals of equity and debt capital could pass $150MM. CAP's Fund III reportedly closed in October 2018 with at least $118.5MM. Capital Alignment's investment criteria are here. The firm's team members are listed here. Its current investments show eight current holdings, including two companies (i3 Verticals, Episode Solutions) in the Nashville area; three based in Ohio; plus, one-each in Nevada, Louisiana and Pennsylvania. Its site also shows 18 exited investments, including three that were based in Nashville or Memphis. A 2021 story in Home Health Care News spotlighted Capital Alignment's role in a PE consortium that also included Nashville- and Dallas-based Petra Capital Partners, here.
► FINTECH: FINTOP Capital and ally JAM Partners co-led a $5MM Series A raise for Plinqit, a Michigan-based platform that encourages savings and knowledge of financial matters. FINTOP GP John Philpot of Nashville was lead on the deal. Release here. Other VNC FINTOP coverage here.
► Martin Ventures' recent co-investment with Nashville investor Adam Boehler in New Jersey-based StationMD, a telemedicine entrant, yielded $3.2MM for the telemedicine entrant, according to local NJ media. Releases from the company here and here did not disclose the magnitude of the raise. Earlier Martin coverage here. Boehler notes here.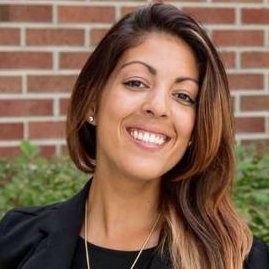 Kayla Graff
► KAYLA GRAFF'S Sweetbio has filed for a $500K raise, to advance her wound-treatment and tissue-regeneration offerings. Prior to this, she had already raised nearly $5MM, according to Crunchbase. VNC's previous SweetBio coverage here.
► ARTIPHON founder Mike Butera and friends -- pioneers in a segment of digital music instruments and related technologies -- are raising $3MM for an entity known as Prism Synthesis Inc., based in Nashville and registered two months ago in Delaware. Artiphon Inc. has a stake in the new entity, according to its SEC filing, which includes, in addition to Butera, Jerry McKamey (Elmhurst Financial Services), COO Kevin Brown, 2nd Generation Capital's Dana Holmes, and others. Previous VNC Artiphon coverage here.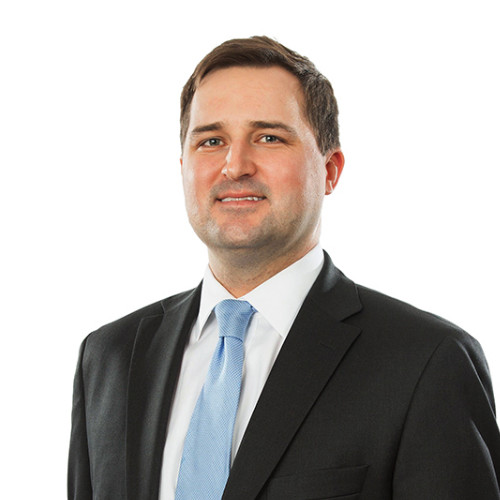 Greg Sossaman
► FINTECH: PLANET WEALTH INC., Memphis, led by Greg Sossaman, in April reported raising $2.8MM. A week after its SEC filing, the company disclosed here that it had "initiated the process of acquiring a broker-dealer with the intention of itself becoming an independent global investment bank." VNC research indicates the Planet Wealth stealth-march began about four years ago, with its formal launch on July 4, 2021. It had raised at least $10.5MM prior to its latest filing. The site's LaunchPro Turnkey, WealthFunding, Community Network development tools, Digital Assets and Securities Exchange (yes, that can include NFTs), the company's offerings support a wide range of income-producing strategies and asserts that the platform's role in providing tools and an ecosystem that help reduce the costs associated with a range of investment and financial functions thereby helps "democratize" capital- and wealth formation. Sossaman, 38, had previously been with Cantor Fitzgerald, First Horizon Bank, and Wells Fargo commercial banking, among other institutions. In September 2021, Planet Wealth announced the platform's integration with Vertalo, the digital-asset transfer agent. Named alongside Sossaman on its latest filing were Lance Woodson, Chris Corica and Jeff Cole.
► VESALIO (dba for Legacy Ventures LLC) updated a raise yesterday, showing the company having thus far raised $10.9MM toward a roughly $23MM goal for Biotechnology bets. Aboard the filing: CEO Stephen Rybka, Arthur Grigorian MD, Arthur Ulm MD, Chattanooga's David Adair MD.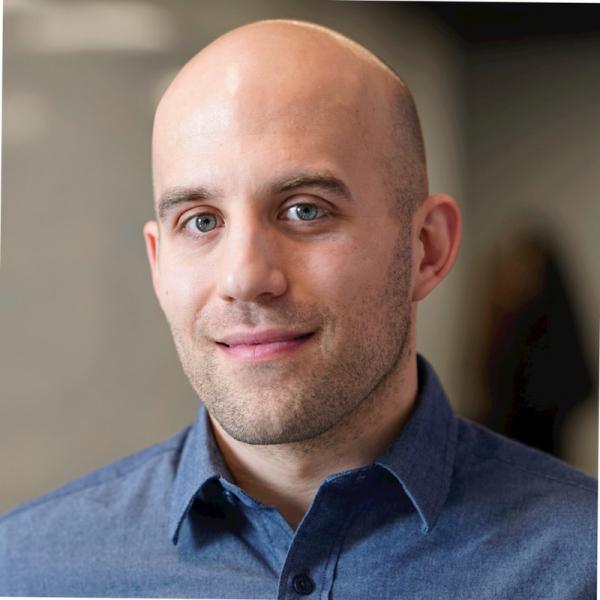 Matthew Russell
► STRONGEST AI Inc., based in Franklin, completed its $1MM equity raise. Strongest offers personalized exercise and fitness training programs from third-party content providers. CEO/Founder Matthew Russell (BS/MS CS) launched Strongest in 2018, having previously served as CTO for both Digital Reasoning and Built Technologies. Bay Area investor David Gilmore is among Strongest's Angel investors. VNC research suggests Gilmore is also associated with Bay Area VC ThirdPrime, the portfolio page of which indicates ThirdPrime has also invested in Nashville fintech startup Alto (Eric Satz).
► SCHOLARS INC. delivers personalized content to new hires intended to connect fresh team members with teammates and resources, to heighten odds of retention. They filed on completion of a roughly $2MM raise. Scholars and QuickFix SEC filings together suggest raises have totaled about $4MM since inception. CEO Ben Siegel is based in Boulder, while COO Parker Pell and Warren Richey are in the Memphis area, while Evan Deere's in Nashville, according to their LinkedIns. Crunchbase.

► KNOXVILLE'S Aro Technology, launching this summer 2022 and led by local Heath Wilson and Marietta-based Joey Odom. They reported raising nearly $1.9MM toward their $3MM goal. Their Aro box lets owners sequester their mobile phones to have more personal and family time and focus. The accompanying app also reports how long the owner went without using/access to their phone, as a reinforcing reward to encourage quality time.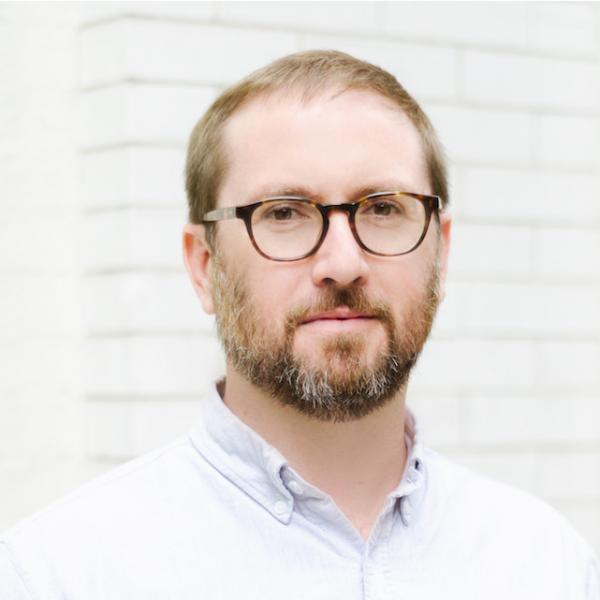 Stephen Glicken
► SPORTS-ENTERTAINMENT: Nashville digital ticketing technology startup Project Admission was recently approved by Major League Baseball (MLB) to provide ticket-distribution platforms to MLB clubs. It's already in use by some MLS clubs -- including the Dynamo, Sporting KC, Minnesota United and Timbers -- as well as the NBA, NFL and NWSL, according to Sports Business Journal. Co-founder and CEO Stephen Glicken leads the 5-year-old company, which has at least 10 investors, including Anthemis Group, Flover Capital, Founders First, Omnidollar Ventures and Techstars (PA is an alumnus of the Techstars sports-entertainment accelerator). The company has raised more than $9MM, including its most recent $5.5MM priced Seed round. No Series A "yet," Glicken told us earlier this year. The company is partnered with Tickets.com and Geek Seats. Co-founders Russell Lee is CTO, Tom Giles is CPO and Jordan Stone, COO. VNC understands the company has also tapped pro's including Benji Rogers, Paul Korzilius, and local Joe Kustelski. CEO Glicken is a Miami native who moved to Nashville a decade ago, from Songkick in Brooklyn. He and his family settled in Davidson County. The company's advisors have thus far included accountants with music-entertainment-oriented Wiles & Taylor in Nashville; attorney Steve Meltzer of Pillsbury Winthrop, McLean, Va.; marcom advisors Marbaloo (Nashville); and, it's been banking with StudioBank. The company announced in summer 2022 that former U.S. Sen. Bob Kerrey (D-Neb.) had joined its board of directors. Glicken, himself, is an advisor to Nashville-based Artiphon and NYC-based Big Room video production, according to his LinkedIn.

FCA VENTURE Partners' Health Innovation Fund II led a $3MM Seed round for Atlanta-based Impiricus, which is intent "on disrupting the $48BN pharmaceutical industry and medical provider engagement model," according to a press release by the company, which is led by CEO Alexander "Sandy" Donaldson. Inpiricus also declares online that its mission is centered on creating and providing AI-powered engagement tools that are key to "Building a Physician-Centric Future of Medicine," in which future Impiricus aims to be "The trusted partner for physician and industry connectivity." The FCA portfolio page says Impiricus's first product is "a software platform that allows physicians to engage with pharmaceutical companies for brand-specific questions and samples, and provides pharma brands unparalleled access to providers." FCA investment theses that have been published are listed here. PM360's 2021 interview with Donaldson is here. Impiricus's Osama Hashmi MD MPH is the company's head of product. The FCA website is here.
BULL CITY Venture Partners, the Durham VC, announced closing its $53MM Fund IV. Fund IV first SEC filing was in October 2020. (Its vintage 2013 Fund III hit $26MM. Related story here.) Four companies based in the Southeast, including Blueprint Title in Nashville, have thus far received investments from Fund IV. BCVP Fund IV release here. VNC's earlier BCVP notes here. BCVP website here.
Brian Harstine
$_BLOCKCHAIN: VNC research indicates Acquire Invest Inc. (see site here), founded in Nashville by CEO Brian Harstine, aims to raise a $6.5MM via several steps that include a $500K pre-Seed raise (which has now closed), then a multi-tranche $6MM Seed. A Series A round is likely to be considered in 2023. The company's model calls for facilitating the digital tokenization of traditional assets, providing an exchange for the trading of these assets, with focus on retail investors seeking asset shares via secondary markets (with initial emphasis on U.S. investors). The platform is likely to begin a limited access beta by EoY 2022. The Acquire Invest model includes such components as decentralized autonomous organization (DAO), blockchain-driven distributed ledger-based smart contracts, etc. Recorded interview with Harstine located here and one of his Medium columns is here. Related SEC filings suggest the company raised $300K about a year ago, and recently filed an amendment to identify as a Rule 506(c) offering. [Sidebar: On April 20, 2022, Gov. Bill Lee signed into law a measure here that allows an LLC -- now sometimes referred to as an e-LLC -- to operate lawfully via a DAO. That act got broad attention, e.g., see here. State Rep. Jason Powell (D-Nashville) and State Sen. Paul Bailey (R-Cookeville) played key roles. Precursor: In March 2018, then-Gov. Bill Haslam signed legislation authorizing blockchain-supported transactions in Tennessee. A related LinkedIn post by Rep. Powell is here.]
Derek Brown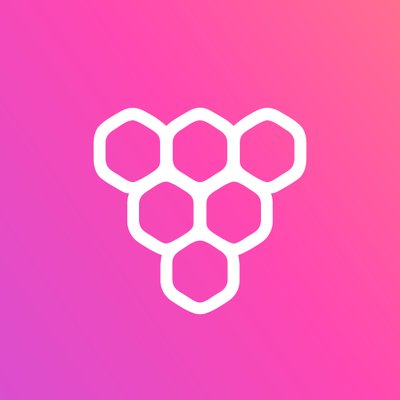 $_WEB 3.0: BUNCHES INC., a Web 3.0 play, is a social-networking group-chat app that supports in-app purchase micropayments. Its website here. Co-Founder and CEO Derek Brown, 36, now resides in Nashville with his wife and their three pre-teen daughters in Davidson County. Since Bunches' founding in the Bay Area in 2019, Brown attracted investment of undisclosed magnitude from Miami-based Secocha Ventures and is believe now raising Seed capital. VNC research indicates the company has roughly 5 FTE, perhaps half of whom are based in the Nashville area. Brown began working on the company while in New York, then moved to California, then to Music City. In his April 7 presentations to NTC Nashville Tech Summit attendees on Web3, DAO and related matters, Brown made clear that -- particularly given Tennessee's recent enactment of DAO-friendly legislation, for which he was an advocate -- he believes Tennessee is the best base for his company. Later, in a brief VNC interview, Brown not only acknowledged the attraction of Tennessee's status as a state without a personal income tax, but also emphasized that the state's "modern, growing cities" and expanding population are not only attracting talented workers for innovative companies, but also creating healthy ecosystems in which to develop long-term partnerships and personal relationships. Given he has team members in Los Angeles, an investor in Miami and connections in Austin and other cities, Brown said he's also happy that Nashville's geographic location and airline services make feasible daytrips to other key cities. Brown's LinkedIn. Crunchbase shows Brown's cofounders as Tomer Ben-David and Elijah Elazarov. Appstore entry here.
Relode's Matt Tant
► RELODE LLC, the crowdsourced recruiting service (website) and referral community focused on the healthcare industry and based in Brentwood near Nashville, filed in April to raise $4MM in debt and related securities. It is primarily backed by Frist Cressey Ventures and Heritage Group, and was co-founded in 2014 by Matt Tant and CTO Joe Christopher. A review of Relode filings indicates the company has since inception raised $21MM or more in equity and-or debt forms. Other VNC notes on Relode here. SEC filings here.
► CF - KNOXVILLE-based Revolution-MD is crowdfunding via StartEngine for a max target of roughly $1MM to support the company's advance to market. [Updated: Filed 25 May 2022 its revised elevator pitch here.] The 4-year-old company says it has "developed a solution to address the root cause of the opioid epidemic, by controlling how opioids are dispensed. The Company is developing a patented Smart Inhaler controlled by a proprietary blockchain network that utilizes biometric authentication and physical abuse deterrents. The network provides real time connectivity and control of the device allowing interfaces with health care providers, enables remote activation and deactivation and the ability to taper patients off the medication. The data captured by the network is invaluable for various stakeholders including pharmaceutical companies, health care professionals, prescribing physicians, law enforcement and regulatory agencies." The team includes Co-Founder and President Josh Kimmel. All SEC Filings here.
► LANDON GIBBS, wearing the hat of president of McWhorter Ventures LLC, filed this spring to raise $6.8 MM in equity capital for Altitude Seven Springs SPV LLC. Also associated with the SPV filing were Stuart McWhorter-led McWhorter Ventures and Gibbs-led Altitude Ventures. Earlier filings by Seven Springs Orthopedaedics Management included Gibbs and Frist Cressey's Chris Booker.
► DEAN DIDATO, a VC partner in Innova Memphis, is aboard a filing for a $1.8MM raise for Ohio-based Global Neighbor Inc., which focuses on weed control solutions that use directed energy (light) instead of chemicals. President is Jon Jackson of Dayton.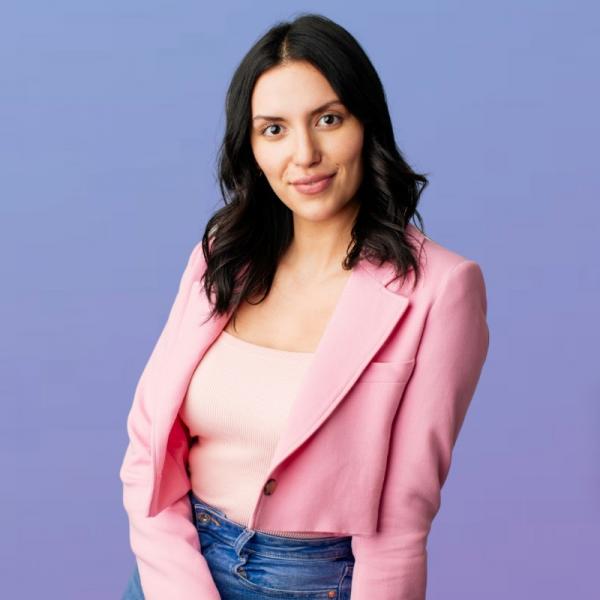 Camille Padilla
► VODIUM LLC, Nashville, has raised at least $1MM in pre-Seed and Seed capital since its founding in spring 2020, according to cofounders Mary Mellor and President Camille Padilla on their website. Their desktop Vodium app supplies a virtual teleprompter for presenters using any virtual meeting or digital recording platform, allowing the presenter to see their script or notes on their computer screen, without diverting their eyes toward documents sitting elsewhere. YouTube. Its filing for the Vodium trademark was done by William Bradley Jr. of Glankler Brown, according to USPTO records. The founders presented during the March 2022 SXSW Future of Work program in Austin, details here.
► EIRSystems, Chattanooga, is on a $1MM raise, recently filed at SEC here. This is to advance sales of its blockchain-powered e-prescription and drug-monitoring platform, dubbed P.A.G.R. (for "prescription abuse greatly reduced") for hospitals and pharmacies. President: Tyler Seaberg. VNC 2019 origination coverage here, other VNC posts here. EIR website here.
► HC DATA exchange network provider Briya Interoperability Ltd., based in Tel Aviv, with NYC and Nashville presence, raised $5.5MM Seed from Amiti Ventures, Insight Partners, and Innocare Health Investments. Press release here.
► HAVEN LOCK INC., the Franklin-based smart lock door technology provider, filed for a $750K raise. It had previously raised about $2.2MM, according to Crunchbase. Previous VNC coverage of Haven, here.
► PAUL VAN HOESEN and John Dunavan have for a decade or more collaborated to provide Community as a Service ("L-CaaS"), and now it seems one or both men are all-in on the idea, in the form of formally launching a scalable Peer-Tree LLC. They recently filed for a $500K equity raise, showing $150K in from a pair of investors. Van Hoesen is also president of Empower Health USA, according to his LinkedIn, as well as a serial co-founder or team member in startups led by equally serial entrepreneur Al Ganier. Prior VNC Van Hoesen coverage here.
► POSSIP INC., the Nashville edtech startup led by founder Shani Jackson Dowell filed to raise roughly $7.1MM in equity capital. Previous VNC coverage of Possip here.
► FRESH TECHNOLOGY, the Nashville hospitality payments tech player, raised $7MM in a Series A, led by FINTOP Capital, release here. CEO: Shaun Shankel. Other VNC Fresh Technology notes here. Previous VNC FINTOP coverage here.
► Groups360, the growth-oriented Nashville-based online meetings marketplace, reported raising a $35MM raise involving lead Zigg Capital, plus Blackstone Innovations Investments, and Fir Tree Partners. Incumbent investors included Accor, Hilton, IHG Hotels & Resorts, and Marriott International, according to a release. Earlier VNC notes on Groups360 here.
Wellford Dillard
WELLFORD DILLARD, CEO of CM Group, the Nashville-based consolidator of e-mail services providers including Nashville-born EMMA, is shown as a director in an SEC filing here for Iris Holdings LP (likely a Cayman Islands affiliate of CM Group and-or its prime backer, Insight Partners) that shows nearly $78MM in securities sold. Two Insight execs -- Nikitas Koutoupes and Adam Berger -- are also on the filing. VNC's previous Emma coverage here. (Sidebar: In an April post on LinkedIn, Dillard points to Insight Partners' fundraising for Ukraine relief here.)

► Previous editions of Venture Nashville's Venture Notes, right here ...all stories, right here. VNC
. last edited 1120 25 May 2022
---