COVENANT | LAUNCHTN | FAMILYVENTURE | GALEN | DOBIE MEDIA | MCMC | VENTUREINCITE
► COVENANT Surgical Partners (Nashville) reported to the SEC this morning that it had raised $3.3MM in equity and debt financing. In the past year, the company had pursued both junior and senior debt financings, according to earlier media reports. Four-year-old Covenant partners with physicians to own and/or develop single- or multi-specialty surgery centers.
Charlie Brock
LAUNCHTN aka Tennessee Technology Development Corp recently told VNC it is likely by Sept. 30 to announce the results of its CEO recruitment effort. One rumored candidate recently seemed to be taking himself off the CEO-search leaderboard: When VNC asked about his rumored candicacy, Chattanooga Renaissance Fund General Partner Charlie Brock replied, "I am very happy and have plenty to do between my various roles at CoLab, Chattanooga Renaissance Fund and FourBridges Capital Advisors. From what I know, the plans for Launch TN are very promising and will serve the state well by consolidating some of the various initiatives under one umbrella org." Meanwhile, LaunchTN Interim CEO Brad Smith, previously chief of staff for ECD Commissioner (and LaunchTN Chairman) Bill Hagerty, is rumored to have his gaze fixed on a healthcare startup. When asked about the rumor, Smith's staff responded, "...it's too early for us to comment on his future plans."

Joey Harwell
Family Venture Management, a Franklin-based JV led by Don Mundie and Joey Harwell, completed its first investment, in Pinnacle Medical Solutions, based in Southaven, Mississippi, near Memphis. The round was led by Meritus Ventures, represented by Grady Vanderhoofven, who is now Pinnacle's chairman. Pinnacle distributes insulin pumps and blood-glucose monitoring strips and other supplies in Mississippi, Alabama, Tennessee, Arkansas, Louisiana and Georgia, according to its website. Family Venture manages venture-investment opportunities for family wealth offices; it is a joint venture between Delta Capital Management and ETC Capital Management, an affiliate of ETC Management, which is the family office of The Elizabeth Turner Campbell estate. Family Venture's investments are typically in the $1MM-$1.5MM range, as previously reported by VNC. Pinnacle recently appointed Randall Cole, who has previously held executive pots with Roche Diagnostics, to serve as its CEO.

David Jahns
Galen Partners, the Stamford, Conn.-based private-equity firm specializing in healthcare, a year ago signed-on as the lead sponsor of the healthcare vertical for the Nashville Entrepreneur Center, as previously reported by VNC. The term of the sponsorship is unknown, though the fee paid for the benefits received was rumored to be sizeable, which seemed to translate into six figures. Galen Managing Partner David Jahns is an occasional visitor to Nashville and has quickly earned a reputation as one of the sector's most articulate presenters. When speaking in Nashville, Jahns has often given a glimpse of his firm's understanding of "the cycle of care" and the associated continuum of investment opportunities inherent in that cycle. Earlier this year, Jahns told VNC he hoped to provide a summary of the "cycle" as requested, but more recently he politely explained, "We decided to keep the details of our cycle of care strategy work confidential, as it is driving some of our proprietary investment focus and decision making. We have used [the 'cycle of care' to define] and identify target investments and acquisitions, and therefore are not in a position to publicly share this information at this time." When then asked by VNC whether the lack of Galen announcements regarding new investments in Tennessee reflected any inadequacy in dealflow, Jahns quickly signalled that potential transactions are under consideration, adding, in part, "it's all positive -- a deal is like a marriage, it just takes time."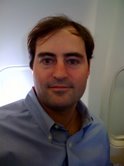 David Mason
► Dobie Media said that David Mason, the Nashville-based SVP-Content for AOL Content Platform and co-founder and CEO of StudioNow, has joined Dobie's advisory board. Other Dobie advisors include media/content guru Rick Blair and attorney Forrest Shoaf. Earlier background report on Dobie Media.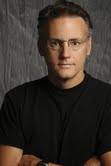 Randy Goodman
Music City Music Council (MC2) under Randy Goodman serves mainly to bring Music-industry juice (think Rolodex-driven outreach) to bear as part of a de-facto economic-development alliance that includes Metro/Nashville economic development, the Convention & Visitors Bureau, the Nashville Area Chamber of Commerce and Partnership 2020, NARAS (The Recording Academy, home of the GRAMMY), and others. Though not predicting victory, Goodman recently told VNC that the alliance is likely to succeed in recruiting Music-industry back-office or similar operations from larger cities to Metro Nashville, in the not-too-distant future. The allies have gained entre at the highest executive levels of key industry players, said Goodman. MC2 has no designs on creating a venture fund, or nurturing sectors startups, because those things are being handled by the Nashville Entrepreneur Center and others, Goodman said. Goodman, 56, is also an entrepreneur in residence at Lipscomb University, where, among other things, he's spent some time helping university officials consider Lipcomb's strategic options for carving-out a role in the Music/Business sector. He's also a member of the board of directors of the Country Music Association.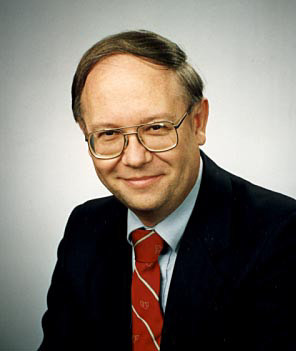 Gerald Carlson
Eric Dobson
VENTURE INCITE (VI), the Oak Ridge-based tech-commercialization affiliate of the Nashville-based Solidus venture-capital firm, announced in August that Gerald Carlson, Ph.D., previously a VI principal investigator, had become a VI principal and serves as VP for research, development and engineering. Carlson had previously been associated with VI while also associated with the Center for Entrepreneurial Growth within Tech2020, the tech economic-development group that also previously served as a LaunchTN/TTDC contractor. In addition, Eric Dobson, Ph.D., who is also works in Eastate for Nashville-based Angel Capital Group, has affiliated with VI as part-time business consultant and "strategic partner." Dobson is co-founder of frequently funded Traklok Corporation and is focused on commercialization opportunities originating at Oak Ridge National Laboratory (ORNL), VI said in a release (in full here). Dobson has "deconflicted" his VI and ACG relationships, said VI CEO Scott Ewing, when asked about how Dobson's duties are split. ACG CEO Rachael Qualls confirmed that Dobson continues fulltime, heading ACG's Knoxville chapter and managing ACG's deal flow and due diligence. Dobson picked-up some of the duties of former VP Jason Denenberg, who is now with LaunchTN. Other Venture Incite coverage here. VNC