Vanderbilt University Medical Center scientists, allied institutions and industry partners may be stepping-up their assault on pharmaceutical business-as-usual via VU's new Center for Neuroscience Drug Discovery (CNDD).
The university recently announced that Jeff Conn, Ph.D., and Craig Lindsley, Ph.D., will co-direct the new center. The men previously led, respectively, the Vanderbilt Program in Drug Discovery and the Specialized Chemistry Center for Accelerated Probe Development, the latter part of a multi-institution network.
As a result of work by its predecessors, the CNDD is "in discussions with potential corporate partners and considering the possibility of partnering with an industry partner" to advance efforts by the Michael J. Fox Foundation to find drugs that address Parkinson's disease and its symptoms, Conn told VNC. The CNDD-MJFF relationship has been in-place for some time.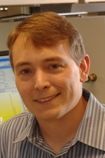 Lindsley
Conn
The Conn-led drug discovery program was awarded $16.4 million in research funding for the current 2011 fiscal year, Vanderbilt said.
In an update released March 10, VUMC cited the role of the NIH, foundations and corporate partners in advancing drug discovery at VU, and said the new center will, among other things, pursue opportunities "for accelerating movement of [the center's drug-related] discoveries from the lab bench to patient care," which seems to signal stepped-up commercialization efforts.
CNDD already has partnerships with Janssen Pharmaceutica NV (owned by global Johnson & Johnson) to address treatment of schizophrenia; and, with Seaside Therapeutics (Cambridge, Mass.), in a push, VUMC said earlier, to "relieve learning, memory, social and behavioral problems associated with Fragile X syndrome, the most common inherited form of mental retardation and the most common genetic cause of autism."
The CNDD pairing means co-directors Conn and Lindsley may soon be attempting to model the collaboration, trust, "organic" developmental processes, and scientific "humility" Conn described as essential to surmounting the crisis of innovation now besetting the pharmaceuticals sector, as previously reported by VNC.
As Conn, himself a former Merck scientist, put it in VNC's earlier report, industry's tendency to reward "process" over actual discovery of new and effective drugs has left major global pharma companies scrambling to find successors to blockbuster drugs that will go off-patent a few months from now, putting the cork in billions in sector revenue, as recently reported by The New York Times.
There are "unprecedented opportunities for groups like ours to have an impact at a critical time," Conn told VNC for this story. In a near-panic for revenue, some pharmaceutical companies are shifting their focus from neuroscience drugs to oncology and other areas that are "viewed as less high risk," Conn said. In response, the National Institute of Health (NIH) "is responding by increasing support for drug discovery and translational research in academic institutions."
Partly as a result of the emerging model of collaborative research here, "Vanderbilt is widely viewed as the world's leading institution in neuroscience drug discovery," Conn asserted.
"We started early before the rest of the academic community recognized that we were heading towards this early shift in how drug discovery is executed and supported. Because of this, we are in an extremely strong position at an institutional level and have a well established infrastructure required for NS drug discovery research and a momentum that we can continue to build on," Conn continued.
Conn explained in Vanderbilt Medicine that drug discovery is advancing at Vanderbilt in part because university lawyers and technology transfer officials have proven willing to think creatively and "to move outside of the 'comfort zone' of the traditional academic setting." (Vanderbilt's looking to fill a new tech-transfer assistant vice chancellorship; and, Vanderbilt has in the past 18 months updated its conflict of interest policy, citing as an impetus "national questions about links between large biomedical/pharmaceutical companies and medical providers.")
Conn recently told VNC that in addition to the work of the units Lindsley and he have led, Vanderbilt's position has been strengthened by the work of, among others, "the Center for Molecular Neuroscience, headed by Randy Blakely; a world class animal and human imaging facility that is critical for translational NS research, headed by John Gore; and, major advances in building translational NS research in clinical departments such as Psychiatry and Neurology and the Vanderbilt Clinical and Translational Research Award (CTSA), led by Gordon Bernard."
Also noted: The Law & Neuroscience Project is domeciled at the Vanderbilt University School of Law. Its mission is to research and report on possible contributions of neuroscience to law. The Project is largely underwritten by the John D. and Catherine T. MacArthur Foundation. VNC