Newly established Nashville Biosciences LLC supports life-sciences researchers' drug and diagnostics discovery and development efforts by using genomic and bioinformatics resources the startup is licensing from its parent, Vanderbilt University Medical Center (VUMC).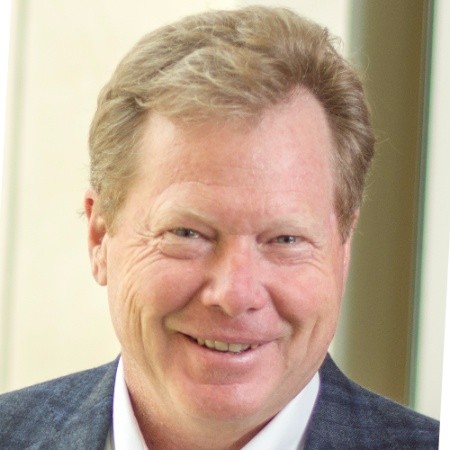 Jon Duane
Nashville Biosciences (hereafter, NashBio) is led by Executive Chairman Jon Duane, a California-based senior partner emeritus with McKinsey & Company.
The new company's COO is Leeland Ekstrom PhD. Ekstrom was previously managing director of BioVU® Partnerships, a program within the Vanderbilt Institute for Clinical and Translational Research (VICTR).
Through BioVU, VUMC makes leftover blood and tissue samples and anonymized patient data available to researchers and life sciences companies that are studying how differences among patients affect their health and disease.
Among other benefits, this work can help improve productivity broadly within drug and diagnostics research and development programs.
Ekstrom, 38, told Venture Nashville today that NashBio plans to fund itself through its consulting services, and will hold its fire on a capital raise until after demand for its services is determined.
While uncertainties are inherent at this stage, Ekstrom expressed confidence that both NashBio and VUMC want to see significant growth in the new business.
At the same time, he ackowledged that issues such as reinvestment of proceeds from its operations remain under discussion with parent VUMC.
He said drug discovery centers represent a key market for NashBio services. Ekstrom did not identify any actual current NashBio clients, but in press release VUMC said that some project work that has been underway for Celgene, Pfizer and other client-partners is expected to transition soon to NashBio.
NashBio is only the most recently announced VUMC subsidiary.
► Six years ago, VUMC launched Vanderbilt Health Affiliated Network.
► Early in 2017, VUMC launched Pharma-oriented Vanderbilt Health Rx Solutions LLC.
► And, just two months ago, state records online indicate VUMC chartered Vanderbilt Health Supply Chain Solutions LLC, about which there has been no definitive announcement. This story will be updated as warranted.
It should be noted in this context that VU (not VUMC) recently announced that NYC-based Deerfield Management had created Ancora Innovation, within which a Deerfield/VU operations committee will collaboratively identify potential funding targets. In some of those targets, Deerfield Healthcare Innovation Fund is prepared to consider making investments totaling up to $65MM, over an unspecified time period.
VU/VUMC spinouts have enjoyed good times, as well as tough slogs: A VU licensee, CareAlign (long known as Informatics Corporation of America, or ICA) recently sold to Mobile, Ala.-based SSI Group, on undisclosed terms, after a bumpy 13-year run.
On a more upbeat note, not long ago VU licensed broad commercial rights to nPhase for its RedCap Web Application, which was originally developed to capture data for clinical research studies.
NashBio has more important things to worry about than the fates of earlier spinouts under the Vanderbilt brand.
For example, the new company is in the early stages of recruiting a Chief Science Officer and other staff, and it currently counts six team members, said Ekstrom.
NashBio is also moving steadily to flesh-out its team of advisors: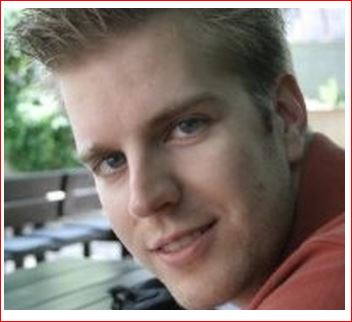 Leeland Ekstrom PhD
The startup receives legal counsel from attorneys with Hall Render's North Carolina office, near Research Triangle Park. Its branding and online presence have been handled by Boston-based Pure Communications, a W2O Group company, said the COO.
[Para. updated 4 Jan. 2019] Ekstrom said the company banks with SunTrust. For now, it relies on accounting, finance and marketing communications services that are provided under a services agreement with VUMC. Ernst & Young its incumbent accounting services provider under that agreement.
Given that C-levels Duane and Ekstrom spend a good deal of time in other geographies, it's worth noting that the NashBio team and board of directors include some well connected locals.
For example, the staff includes Chief Business Officer James Stover. Stover not only co-founded local lifesci startup Diagnovus and served in lifescience analyst roles for The Scripps Institute and Square 1 Bank, but also served as VP-Operations for Tennessee Technology Development Corporation (TTDC, now dba Launch Tennessee).
And, in addition to heavyweight Duane, the NashBio board of directors includes biotech entrepreneur Sam Lynch, who successfully exited BioMimetic Therapeutics through a sale to Wright Medical.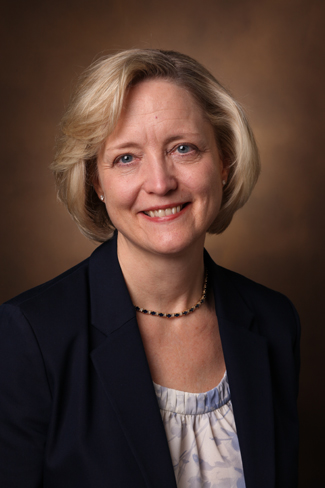 Susan Wente PhD
The board also includes VUMC EVP for Research Gordon Bernard M.D.; VU Provost and Vice Chancellor Prof. Susan Wente PhD; and, VUMC COO John Manning PhD, all of whom have been directly involved for years in VUMC/VU strategic planning and innovation initiatives.

VUMC's BioVU resources represent a $50MM-plus investment over the span of a decade and its assets include Vanderbilt's bank of 2.6MM longitudinal medical records, according to NashBio.
BioVU includes at least 250K records with linked DNA samples, and about 180 peer-reviewed publications attesting to BioVU's utility, according to Nashville Biosciences' website. The value of BioVU resources is heightened by use of Phenome-Wide Association Study (PheWAS) investigative techniques, the startup says. More on PheWAS here and here. More on drug discovery here.
NashBio serves as an intermediary between clients and those BioVU assets. NashBio using advanced technologies and proprietary algorithms in an effort to help advance discovery of genes and genetic associations that can enhance drug and diagnostics research and development efforts.
NashBio's resources are offered for a very long list of purposes, including target selection and prioritization in drug discovery; patient sub-population identification and real-world assessment of drug regimen for personalized medicine and other purposes; electronic medical record (EMR) algorithm development or clinical trial feasibility; patient journey mapping; and, diagnostic tool development and testing, among many other uses.

Asked about competitors, Ekstrom first noted that, because of its agreement with VUMC, Nashville Biosciences enjoys "privileged" access to Vanderbilt's genomic and bioinformatics resources.
That said, he noted two UK-based entrants: UK Biobank (Cheshire) and Genomics England (London). He added that 23andMe Therapeutics could also be viewed as an entrant.
Ekstrom splits his time between Nashville and his family residence in Boulder, Colo., where he lives with his wife and their identical-twin boys.
According to his LinkedIn, before joining VUMC Ekstrom was an associate principal with McKinsey & Company. There, he was involved in diverse engagements for a wide range biopharma, diagnostics, medical device, and health system clients. He led McKinsey's Personalized Medicine initiative.
Born in Alberta, Canada and reared mostly in the Toronto suburbs, Ekstrom earned his doctorate in health sciences, life sciences and nuclear engineering at the Massachusetts Institute of Technology (MIT), and earned his two bachelor's degrees in engineering physics and life sciences, at Queen's University in Ontario.
His wife, Sabrina Spencer PhD (also MIT), operates the Spencer Lab at the University of Colorado Boulder. VNC
. last edited 0709 5 April 2018
---