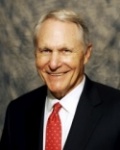 Update Sept. 6: Essex Woodlands announced leading and closing a total $22MM B-round for BreatheAmerica. On Sept. 1, CEO Hutts confirmed BreatheAmerica's runrate is about $20MM, it has 125 employees, plans 6 or more new projects per year (de novo or M&A), will hire a half-dozen or so for its headquarters in the next year and that a further $10MM tranche was likely to follow the $12MM investment announced Sept. 1. The Sept. 1 story appears below. -- Ed.
BreatheAmerica, the Burton Hills-based startup that aims to create diagnostic and treatment centers for patients with chronic airway diseases, has completed a $12 million equity capital raise, according to its SEC filing yesterday.
The four-year-old company is led by Chairman and CEO Joe Hutts, the veteran of the senior ranks of HCA, Equicor and Hospital Affiliates International; of startup-to-public Phycor, the physician practice-management company; and, of Surgis, the New Mountain Capital-backed outpatient surgery company that sold in 2006 to United Surgical Partners.
The latest B-round, which may be extensible, is expected to help the company scale-up beyond its two current centers. Brown Brothers Harriman is shown on the company's SEC filing in an advisory role for the raise.
Nashville Capital Network announced three years ago it had joined with local A-round healthcare investors to capitalize BreatheAmerica, but did not disclose the scale of its investment, which included NCN Angel Group members and NCN Angel Fund I, its sidecar fund.
At the time of the A round, NCN Executive Director Sid Chambless said in a release, in part, "The market potential for BreatheAmerica is huge – diseases in this sector affect 70 million Americans." The BreatheAmerica website notes that the direct annual economic cost of asthma, alone, is more than $14 billion, with another $5 billion cost in lost productivity and other consequences.
VNC research indicates the company has centers operating in Tulsa and in Albuquerque. BreatheAmerica Medical Group LLC was registered with the state in February, according to records online.
Neither Hutts nor executives with Nashville Capital Network have yet responded to queries placed early this morning. This story will be updated as warranted.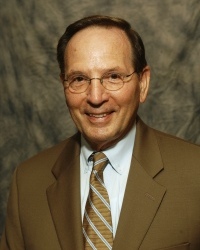 Derrill Reeves
Management and investors listed on the company's SEC filing included investor Lucius Burch III; Townes Duncan, founder of PE firm Solidus (which also controls Solidus TNInvestco, JumpStart Foundry, Venture Incite and other assets); Richard Ragsdale (retired founder of Community Health Systems); and, longtime Hutts associate Derrill Reeves, who is BreatheAmerica's EVP and chief development officer. Reeves worked for Hutts, also, when Hutts was president of HCA Management Company.
Also listed, Ron Charpentier, EVP for operations; and, Brooks Bishop, who is the company's vice president for managed care and development. Bishop was previously with Surgis.
The company's chief medical officer is David Hagaman, M.D., who, according to its website, is also chief operating executive with a Vanderbilt University Medical Center allergy program. Deborah Whiteside, R.N., leads clinical operations and was, among other posts, previously associated with Vanderbilt allergy and related programs.
BreatheAmerica program centers on treatment of allergy, sinusitis, asthma and other related diseases, according to its website.
Its model focuses on addressing at individual locations diagnosis, treatment and management of diseases. It describes operations as allergist-led, with nurse practitioners playing pivotal roles. VNC