STRATASAN, the healthcare intelligence data management company based in Nashville, is putting fresh emphasis on sharpening its communications and is considering raising further capital.
Co-Founder and COO Jason Moore acknowledged in a VNC interview this week that the startup has necessarily focused for more than three years on product development and selling into hospital and other sectors.
The company has raised $1.5MM in capital since inception. It is profitable and cash-flow positive and now has 12 full-timers, plus some contractors, said Moore. Its 2014 revenue is expected to be roughly twice its 2013 revenue of $1.3MM, he confirmed.
COO Jason Moore
No timing or target for its next capital raise has been set, said Moore, adding only: "We feel we're in very good position to take on true growth capital" in pursuit of "hypergrowth," perhaps in 2015.
Stratasan is likely to appoint a branding contractor, and is preparing for that selection with some "pre-work" efforts, internally, said Moore. It's a competitive situation and he's taken some early branding pitches, already, he confirmed.
Current owners, in addition to Moore, include XMI High Growth Development Fund (a TNInvestco fund affiliated with XMi Holdings); Rolling Hills Ventures (an affiliate of Clayton Associates); Michael Burcham (CEO, Nashville Entrepreneur Center-EC); and, its former chairman, Tod Fetherling. XMi's Jim Phillips became its chairman at the turn of the year, said Moore, who declined to discuss controlling interest.
Now, he said, Stratasan has reached the point at which bringing its mission and software-as-a-service (SaaS) offerings into sharper focus is getting much higher priority. The effort is expected to bolster its sales and business development efforts with clearer messaging, and more robust marketing and promotion.
Freshening the Stratasan brand and messages should increase understanding regarding the value-added role of Stratasan's technologies and supporting services -- messages that are too often obscured by many actors' facile use of references to "Big Data," Moore explained.
"Data" is now typically a commodity, and spending to overcome challenges in data acquisition is now simply "the price of admission," said Moore.
Looking beyond that, he said, Stratasan recognizes that healthcare executives are often laboring needlessly on "a data treadmill."
Fortunately, organizations are rapidly recognizing that what they most need is "actionable healthcare market intelligence."
Stratasan provides analytics and intelligence management tools; and, to the extent required, it provides solutions that can relieve clients of much of the work required to acquire targeted data, subject it to quality assurance and other processes, and then extract the intelligence value from it, said Moore, age 39.
Improved communications of every sort should reduce the frequency with which Stratasan representatives must spend "the first 20 minutes of every meeting explaining we're not a 'data' company," Moore said.
Moore said the company "works with about 450 hospitals," declining to name any. VNC understands the company's clientele includes a number of marquee-level hospital groups.
Moore confirmed that, as previously reported, his primary competitors as Ann Arbor-based Truven Healthcare Analytics and Skokie, Ill.-based Sg2, the latter having recently agreed to sell to Alpharetta-based MedAssets.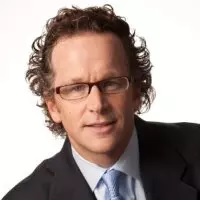 Marshall Martin
Stratasan has made two key hires this year: In April, it brought Marshall Martin aboard as its president. Martin was previously COO at UL Workplace Safety (fka PureSafety), and COO of Nashville-based Juris, before and after its sale to Lexis-Nexis. And, it recently added Drake Jarman as VP-sales.
Moore explained that although he was first-mover on the business in 2010, Brian Dailey, CTO, is also considered a co-founder because of his vital early technology contributions. Also, there is currently no company CEO.
The company's VP-Strategy is Lee Ann Lambdin, who has been aboard two years, and previously served with St. Thomas Health Services and Brim Healthcare.
Through its relationship with XMi, Stratasan receives legal services provided by attorney Carter Todd with Adams & Reese. Moore confirmed that through its earlier capital raise, Stratasan relied upon Angela Humphreys of Bass Berry & Sims.
Its accounting support is from XMi. It banks with Pinnacle Financial, working with Kevin Marchetti.
Its advisors also include marketer Amanda Cecconi of Punching Nun Group. It has previously turned to CentreSource for interactive services; and, to Jarrard Phillips Cate & Hancock for PR projects, said Moore.
Stratasan's earlier Seed-round investors have enjoyed a "nice exit," said Moore. As VNC previously reported, those investors included, in addition to Fetherling, current Nashville Technology Council CEO Bryan Huddleston, Pepper Hatch (earlier with PivotHealth and now SVP-business development with Vanderbilt University Medical Center); and, former Metro Nashville Health Director Stephanie Bailey, M.D.
Stratasan, then known as HealthDataSource, was conceptualized in early 2010; by September that year, Moore took it into the Nashville Entrepreneur Center, becoming the EC's first startup resident. The company became the EC's first graduate to raise outside capital.
Stratasan in 2013 took-up offices in the Bow Truss Building at 3rd Avenue North at Jefferson, near Germantown in Nashville. VNC