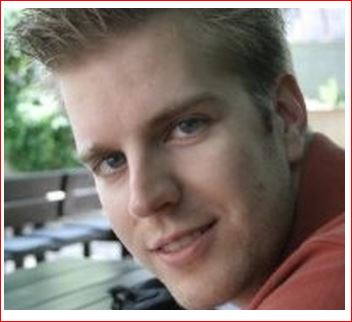 Leeland Ekstrom PhD
NASHVILLE BIOSCIENCES COO Leeland Ekstrom is scheduled to present the company this afternoon in San Francisco, during a session of Biotech Showcase, which runs separately, but concurrent with the annual JP Morgan Healthcare Conference.
Updating VNC's indepth 2018 coverage of the Vanderbilt University Medical Center spin-up venture, Ekstrom told Venture Nashville on Friday that today's presentation in SFO is designed to raise the company's profile, while expanding its relationships with potential strategic partners and others in the sector.
As previously reported, NashBio serves as a paid intermediary and consultant for customers who need access to VU Medical Center BioVU® biobank data and other assets.
NashBio, itself, is to remain 100% owned by VUMC. However, by late 2019 or 2020, Ekstrom said NashBio is likely to begin spinning-up in accelerator fashion "some baby biotechs" focused on advancing drug or diagnostics development.
Each such new startup would be individually funded by direct outside equity investment, with most or all the funding coming from strategic sponsors that have been recruited ahead of each launch.
Other life-sciences venture news: Yesterday (Jan. 6), VUMC announced it has entered a five-year partnership with GE Health designed "to enable safer and more precise cancer immunotherapies. Multiple diagnostic tools will be developed to help predict both the efficacy of an immunotherapy treatment and its adverse effects for a specific patient before the therapy is administered. This would allow physicians to better target immunotherapies to the right patients and avoid potentially damaging, ineffective and costly courses of treatments." Full VUMC release here.
Separately, a related GE Health release said, in part, "Together, the two institutions will create Artificial Intelligence (AI)-powered apps and positron-emission tomography (PET) imaging tracers to predict how individual patients will respond to immunotherapies -- in advance, before treatment."
VUMC Chief Communications Officer John Howser confirmed this morning that NashBio and the VUMC-GEHealth partnership are completely independent of one another.
Also noted by VNC: Vanderbilt University (not VUMC) partner Ancora Innovation, an entity spawned a year ago by NYC-based Deerfield Management, will soon issue an RFP related to accelerating antibody discovery.
Ahead of the Ancora RFP, VU Tech Transfer and Commercialization and others will on Jan. 23 convene an educational program on therapeutic antibody discovery. Details here. VNC
. last edited 1158 7 Jan 2019
---