The latest round of investment in Passport Health Communications provided an exit for an undisclosed number of investors, many of whom had been in place a decade or more, and put an even brighter spotlight on healthcare revenue-cycle management (RCM) ventures.

Some observers believe the red-hot RCM sector is undergoing a wave of consolidation, with mergers and acquisitions that could make Passport prey, as well as predator. Asked about selling Passport, Executive Vice President Scotte Hudsmith (at left) said only that such a scenario is "certainly possible, although not probable in the near term."
Against this backdrop, Passport announced Thursday that two Boston-based firms, Spectrum Equity Investors and Great Hill Partners, had together gained controlling interest in the firm, plus four seats on the board.
Spectrum and Great Hill, which have offices a half-mile apart near Boston's Inner Harbor, provided motive force for the deal, with investments in Passport totaling $232 million. VNC learned the two Boston VCs were brought together in the Passport deal by Roundabout-based Brentwood Capital Advisors, Passport's exclusive financial advisor in the transaction.

Hudsmith, whose portfolio includes finance and business development, explained to VNC that no local VCs were contacted for this latest round: "We did not speak with local firms. We were approached by these investors and several other external investors, none of which were local. It is important to note that without local investments in Passport in the early days, Passport would not exist. Tennessee has a strong community of early stage angel and VC investors and a few PE groups. Depending on where a company is in its life cycle money can come from local sources."
In addition to the announced investment figure, Passport said Primus Capital, which led a Passport investment round in 2006, had rolled "a majority of its existing stake" in Passport and "contributed additional equity" in Passport. Primus' co-lenders last spring, Goldman Sachs Specialty Lending Group and Ares Capital, are also participating in the latest round of financing. The debt financing provided Passport in May from Goldman, Ares and Wells Fargo Foothill remains in place.
All in all, the VC-driven recapitalization may actually have rivaled in magnitude the roughly $350 million deal announced two months ago by sometime Passport competitor MedAssets, Inc., the Alpharetta-based company that bought Accuro Healthcare Solutions Inc. of Dallas.

In the past few days, Hudsmith confirmed Passport annual revenue is running about $80 million and is projected to hit $100 million by 2011. He added that the company has four earnest M&A deals in its pipeline under review, and he hopes at least one will drop before year's-end. The company has about 300 employees, about half of whom are in the Nashville area.

Passport's latest move suggests that after a dozen years the company remains competitive in recruiting capital. Lest the capital-competition factor be discounted, note that while Passport has its phalanx of supporters, MedAssets also numbers among its investors Nashville-based Clayton Associates; also, Nashville's Claritas Capital has invested in RCM player Argyle Solutions.

In addition to Great Hill and Spectrum, and apart from dozens of angel investors and others who have invested in Passport the past dozen years, Passport has attracted support from Nashville-based Coleman Swenson Booth (in league with SSM Venture Partners of Memphis), Greenfield Investments, Allied Capital, Fifth Third Bank, CB Health Ventures, Select Capital Ventures, Gold-Zack, Anvers, Dauphin Capital and Evergreen Investments.
BETTING ON CONSOLIDATION
If the RCM industry is consolidating as some suggest, it has a long way to go. Not until a handful of providers offer seamlessly integrated suites of all needed functions will RCM companies cease to dot the landscape.

RCM M&A activity is being driven by customers' efforts to reduce the numbers of tech vendors they must manage, while containing costs and improving outcomes. In addition, rising co-pays and self-pay patients means revenue collections must be strengthened by screening and counseling on the "front-end" of the healthcare process. The environment is also charged by the fact that news of each new RCM acquisition or investment spurs investor and market interest, further.


Passport Health does not claim to offer a soup-to-nuts solution. Hudsmith told VNC, "The revenue cycle for providers is very complex and no one to date has all the possible solutions. We are adding to our offering through internal development efforts and strategic acquisitions to have a complete offering."

In line with that, Passport has in recent years sought to establish itself as a net acquirer of companies and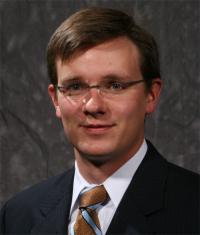 functionality, and has bought four firms in the past seven years. In May, Passport acquired Illinois-centered Nebo Systems, Inc. In prior years, Passport bought Pennsylvania-based Healthworks Alliance; United Wisconsin Proservices; and, in 2001, Medicheck Inc. (Los Angeles). Passport recently added former Jefferies & Co. technology equity-research analyst Paul Joiner (at right) as vice president for business development, to help realize Hudsmith's projections.

Public-company analysts contacted by VNC generally agree that RCM consolidation is real, but they say that with asterisks. For example, Specialty Technology Analyst Corey Tobin with William Blair & Co. in Chicago said during an interview Friday he views the consolidation cycle as being in the "middle innings." RCM customers, he said, are indeed seeking fewer vendors, much as they are in managing enterprise-software and other IT goods and services.

However, Tobin stressed that while RCM players with more robust suites of services may be advantaged, functionality remains king, and customers will seldom consolidate vendors or products if it means losing quality or efficiency. Still, he added, "keeping all those systems talking to each other is very expensive" and hospitals are strongly motivated to examine RCM. Note: In January, when Blair initiated coverage on newly public MedAssets, the firm's release contained a statement from Tobin saying, "we believe the company's [MedAssets'] portfolio of capabilities is unmatched among hospital vendors." Blair is an investment banking firm and has received income from MedAssets.



Here in Nashville, Jefferies & Co. Managing Director-Equities Research Richard Close (at right) told VNC, RCM is "a large segment that has a significant number of providers, but no one really does an end-to-end solution, to the best of my knowledge." Close stressed that while adoption of clinical IT and enterprise systems continues as a strong focus, providers are "the added pressures from either reimbursement or the uninsured and the higher patient responsibility has really ratcheted-up the interest in revenue-cycle products, whether it's large systems that need replacement or these add-on functionaltiies..." Close said that following word of the latest Passport investments, "it looks to be a well capitalized company and they obviously must see some good opportunities out there." He added, "I would anticipate they would be potentially one of the consolidators..." Close covers MedAssets for Jefferies.

MedAssets' Vice President for Investor Relations Robert Borchert told VNC yesterday that, although his firm's acquisition of Accuro (which then had $68 million in annual revenue) has fueled some of the consolidation talk, he believes it's important to distinguish between companies like his and Passport, which create "bolt-on" applications to augment existing technology platforms. Borchert and other observers told VNC it is typically much larger enterprises that create those platforms, companies such as Siemens, Cerner, McKesson, Eclipsys, EMC and others.
Borchert noted, "There are hundreds of $5-, $10- to $15-million revenue businesses" competing for share of the RCM market. He said MedAssets has two offices in middle Tennessee, but doesn't often go head-to-head with Passport. "I don't know Passport as well as I should," he added.
Asked whether MedAssets might consider purchasing Passport, Borchert said his company is concentrating on integrating Accuro. Worth noting: Prior to being acquired by MedAssets, Accuro had cited Passport Health as a competitor in at least one SEC filing. Accuro's filing also cautioned that the sector is "fragmented, intensely competitive and characterized by the frequent introduction of new products and services and by rapidly evolving industry standards, governmental regulations, technology and customer needs."

Passport also encounters Nashville-based competitors. For example, among smaller competitors with a piece of the puzzle, Franklin-based nTelagent, which offers a self-pay management system and recently projected hitting $25 million in revenue by 2012. Asked about nTelagent's portion of the landscape, Hudsmith said, "We do not compete. They are small with some good investors that have kept them going during their early stages. They seem to be getting a little traction but have a ways to go still. We have not seen their product since the early stages, but understand that it has improved greatly."
Farther along the continuum, Hudsmith describes Emdeon Business Services as both competitor and partner. VC-controlled Emdeon has been acquisitive. Nine months ago, Emdeon bought middle-Tennessee-based IXT Solutions, led by former Chairman-CEO Lyle Beasley, an erstwhile J.C. Bradford officer who remains in the employ of Emdeon.

ORIGINS

Passport was conceived 13 years ago by Dan Procter (left), who by 1996 had recruited the company's first

outside capital and a year later became chief technology officer, after Jim Lackey (right) joined as CEO, later adding chairman. In 1999, the company had revenue of about $400,000. Passport reportedly became profitable five years ago. The company was initially more claims-oriented, but evolved in recent years toward a salient position in RCM. (Lackey described the origins of Passport during a recent speech before local technology executives.)

Passport said in its release Thursday that, going forward, board seats will be held by representatives of Spectrum (William Collatos and Jim Quagliaroli), Great Hill (Matthew Vettel and Mark Taber), Primus (represented by Phillip Molner) and by Lackey. Queried by VNC, Passport declined to comment on any additional board seats or occupants, thereof. Thus, unknown are the continued roles, if any, of board members including founder Procter, Dr. Floyd Loop, Bill Mulligan, Gerald Sullivan and Robert Schulz.

Passport's release said Lackey and unnamed others of the company's senior management team will retain "significant equity position" with the company. The senior group may be Passport's chief management group, but that is unconfirmed. No changes of management responsibilities were announced.

A Brentwood Capital spokesman said that in executing the transaction announced July 31, Passport relied on BCA's Managing Partner Kevin Murphy, Senior Partner Tom Wylly and Senior Vice President and Partner Nick Carteaux. Passport's legal counsel was provided by Waller, Lansden Dortch & Davis. Latham & Watkins was lead for Spectrum, with Goodwin Procter representing Great Hill. ♦
Related Articles