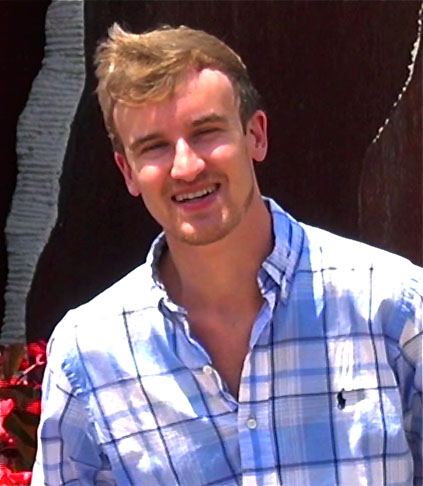 VANDERBILT Ph.D. candidate John Nay has won admittance for his PredictGov lawtech startup in the inaugural class of the Duke Law Tech Lab at Duke University.
Nay told Venture Nashville he now contemplates a near-term $500K Angel raise and a subsequent Seed raise of perhaps $1.5MM.
He also plans to seek qualification for investment under the State of Tennessee's Angel Tax Credit program, which opened for business this month.
As reported by VNC in September, the PredictGov platform rates the probability of a given congressional bill becoming law, and free access to that is currently available. Similar state-level databases have been created for Tennessee and several other states, but those are not yet generally available.
It is too early to determine whether or not the company will remain headquartered in Nashville, said Nay.
The decision will be heavily influenced by participating investors, the geography of its growth and, of course, the availability of talent.
He explained that attractive headquarters alternatives include Austin, San Francisco and Boston, given that "primarily we're a software company [and] we want to focus on places that have good talent for programming and advancing our underlying software."
The startup's priorities call for recruiting techies steeped in artificial intelligence (AI) and machine learning, in which Nashville is currently at a disadvantage.
He said he attributes that, in part, to the city's heavy healthcare orientation and the fact that existing local AI/ML players, notably Digital Reasoning Systems, are "sucking-up" prime tech candidates.
The 27-year-old Co-founder, CEO and majority owner also said a change in the corporate name/brand is very likely in-the-offing, in order to reflects its longer-term interest in verticals beyond policymaking.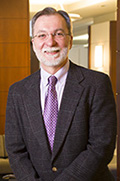 J.D. Ruhl, JD, Phd
Nay's Co-founders in the company are Prof. J.B. Ruhl, J.D., Ph.D., a former Fulbright & Jaworski partner who directs the Vanderbilt University Program on Law and Innovation; and, Prof. Oliver Goodenough, J.D., of Vermont Law School, where he directs the Center for Legal Innovation.
Elizabeth Stone Gerding, a former member of the staff of U.S. Rep. Jim Cooper (TN-5) and formerly in research with Nashville-area startup Stony Creek Colors, is staffing the startup's marketing and investor relations, said Nay. Nay, Ruhl and Gerding all hold both Vanderbilt and/or University of Virginia degrees or faculty ties.
Asked about advisors, Nay said the company has thus far relied upon attorneys with Nelson Mullins, and internal discussions regarding overall advisory requirements continue.
Informal advisors to the company include Nashville-based Stayko Staykov, and two from the Bay Area, David Gilmour and attorney Lauren Walters.
PredictGov recently announced an alliance with D.C.-based GovTrack (Civic Impulse), which offers congressional legislative tracking and analysis tools.
In the past week or two, Nay both received word of his company's acceptance into the 7-team Tech Lab and successfully defended his dissertation on computational decision science within the VU School of Engineering. The dissertation centered on "a machine learning approach to modeling dynamic decision-making," he said.
The Duke Law Tech Lab, which one source described as a "pre-Seed incubator," also announced last week its partnership with San Francisco-based ROSS Intelligence, which offers AI-based research tools. ROSS Founder/CEO Andrew Arruda is to serve as a mentor to the Lab startups, this spring.
The other six startups in the Lab's first cohort are: Corpening (Nina Kilbride, Raleigh, a blockchain play); LawMeets (Karl Okamoto, Philadelphia); Procertas (Casey Flaherty, Austin); TrustBooks (Tom Boyle, Raleigh); Vigilant Web (Mike Phillips, Sacramento); and, vTestify (Michael Hewitt, Cary, N.C.)
For related Nashville area initiatives, see the 2017 Venture Calendar for April 7-8, where three events with close ties to the Vanderbilt Law School Program on Law and Innovation and Music City Legal Hackers are noted. VNC



.
---