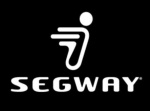 ROGER BROWN, the 45-year-old Brentwood entrepreneur and investor, has sold his Segway scooter business, but is still buying companies that are "asset rich, with anemic cash flow," he said this morning.
On March 31, he confirmed, his Summit Strategic Investments (SSI), based in Brentwood, sold New Hampshire-based Segway to Beijing-based Ninebot, a firm that was among competitors against which Segway last year brought a patent infringement complaint. Terms of the Ninebot transaction were not disclosed.
Ninebot's major backer is Xiaomi, which Brown said is the third-ranked global mobile phone maker, after Apple and Samsung.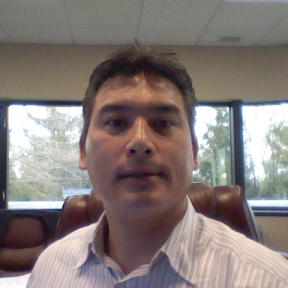 Roger Brown
The aforementioned ITC litigation was in the form of a 2014 complaint before the International Trade Commission. Engadget reports this morning that Segway buyer Ninebot recently received $80MM capital from Xiaomi, and several venture capital firms, though the relationship, if any, between that capital infusion and the Segway sale was not detailed.
Brown said that Ninebot-Xiaomi's acquisition affords Ninebot a major U.S. brand and extensive dealer distribution, as well as obvious relief from a recent Segway's patent-infringement complaint. Information online shows that complaint was addressed to Ninebot and about a dozen other parties.
Brown said he had not sought to sell Segway, but approaches by Ninebot eventually set the deal into motion, and it closed quickly. Ninebot aims to create a major non-automotive transportation company, Brown noted.
SSI is advised on M&A by Pitts & Eckle, BDO and Keystone Consulting, Brown said, adding that he currently has six businesses in his portfolio.
Within the past 60 days, he closed acquisitions of ChicagoLand-based Go Picnic, a purveyor of health-conscious foods; and, Fresno-based G.Debbas Chocolatier, Brown said. In 2013, he also acquired Cincinnati, Ohio-based Government Acquisitions and Canada-based Gorilla Brake & Components, according to information online.

Brown confirmed today he has completed about 50 M&A transactions in the past 17 years. He said he has used a broker, investment banker or other intermediary in only one of his many transactions. A directory of M&A professionals online suggests Brown's targets typically have under $100MM enterprise value, and includes small bolt-on deals.
In 2013, Brown expressed high hopes for Segway during a Nashville meeting of the Association for Corporate Growth (ACG) in 2013, and in a subsequent interview that year with this reporter.
In 2013, Brown acquired Segway from a family trust, following the 2010 death of UK entrepreneur Jimi Heselden, who had also been a Segway distributor. In 2013, Brown told ACG conferees Segway had about held nearly 300 patents, had 150 employees, was EBITDA-positive and had 250 distributors in 80 nations.
During the ACG meeting in 2013, Brown said at least $220MM was invested in Segway by previous owners during 2001-2009. Segway was invented by Dean Kamen in 1999 and went to market in 2002. Kamen's DEKA Products joined Segway's USITC complaint, according to information online.
According to 2013 coverage, in the course of buying Segway, Brown's firm was advised by Angle Advisors, in addition to Pitts & Eckle and BDO. At the time of the Nashville ACG meeting, Segway's banks include Private Bank, Cole Taylor, Bank of America, Wells Fargo and Fifth Third.
According to a 2011 release, since 1999 Summit has invested in Automotive, Textile, Printing, Direct Mail, Metal Forming, Communication Technology, Healthcare, Real Estate and Biometrics sectors.
In the past, SSI has been reported as sometimes allying for investments with Wanxiang America, which is led by Chicago-based entrepreneur Pin Ni. That company is the auto-parts-weighted subsidiary of China Wanxiang Group.
Family-owned SSI is a Delaware company. Brown earned a bachelor's in accounting-finance in 1994 at University of North Alabama, according do his LinkedIn profile.
Brown's father, Bobby Brown of Florence, Ala., was at times involved in supporting operations of one or more companies in the SSI portfolio, but he passed away at 68, in 2014. The elder Brown was a retired U.S. Army Sergeant Major and a Vietnam veteran, among other distinctions.
Brown is on-record as resisting IPO temptations for his portfolio holdings, having expressed the view that earnings pressures from shareholders can override emphasis on product quality. VNC