Entrepreneurs Lyle Beasley and Bob Rolfe have formed West End Holdings LLC, a private equity firm looking to buy companies that "should be making money," but aren't, Beasley told VNC.
Beasley, 51, and Rolfe, 49, are looking for companies Beasley described as "business orphans," "boat anchors," "EBITDA-challenged" and otherwise "underperforming." The pair expects to specialize in companies with "data-driven cost containment" offerings that reduce customers' expenses in an array of industries; West End looks to buy and hold for the long term, said Beasley.
Since West End's partners began identifying targets about 70 days ago, said Beasley, the duo has made offers to purchase three companies and screened more than 150 businesses, including a half-dozen that have been closely scrutinized. Two deals are expected to close in 2011, at which point the partners will swing their attention to operations.
West End's targets will typically be generating $3-$10 million in revenue, with earnings lagging due to a poorly managed sales effort, a "zombie workforce," bureaucratic drag, or the loss of motivation that results when "a little company loses its magic," Beasley explained. West End's portfolio will contain companies in which "the P&L is broken" and a targeted non-core unit is "not important enough to their parent company" to win management attention and financial resources, he said.
West End won't pursue targets with larger revenue and earnings, because as more bidders are attracted, "the more likely you are to run into that pile of chips over there wanting to bid against you," Beasley added.
Locally, the small-PE niche is not as crowded as the turnaround, workout or startup sectors, said Beasley. Banks and others are already contacting West End Holdings (WEH) about troubled companies that don't fit the WEH model, he continued. Consequently, he said, in addition to taking inbound contacts, he and Rolfe have adopted the discipline of making at least five outbound calls each business day, networking their ways toward non-core assets they believe the parent companies should sell.
Having lapped the career track a few times, the two partners' networks are robust. Beasley recently completed a stint as vice president for Emdeon Business Services' patient billing and payment solutions. That role followed Emdeon's 2007 acquisition of IXT Solutions, which Beasley bought in 2001 and then led as CEO, until its sale. IXT revenue was about $20 million at the time of the sale, according to information online, but terms of the deal were not disclosed.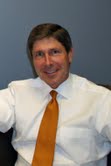 Bob Rolfe
Rolfe recently exited MyOfficeProducts as chairman and CEO following that firm's 2010 acquisition by New Jersey-based HiTouch Business Services. MOP's revenue was north of $125 million at the sale, according to Rolfe's LinkedIn page.
Both Rolfe and Beasley served tours with JC. Bradford & Co., prior to its sale to Paine Webber; and, in 1988 both men completed Executive MBA's at Vanderbilt's Owen Graduate School of Management. They had known each other more than a decade prior to attending Owen, Beasley said in an interview.
Under WEH ownership, management of acquired companies will often remain aboard, with Beasley and Rolfe helping with capital and financings and taking "shirtsleeves" management roles in companies they acquire, said Beasley. Asked whether West End is emulating the model of Nashville-based Mountain Group Capital LLC (MGC) and its peers, Beasley expressed admiration for MGC, but said Mountain Group is "definitely fishing above our net."

Tom Stumb
Prior to IXT Solutions, Beasley and then-partner Tom Stumb (now CEO of Nashville Bank & Trust) spent about 18 months raising money and launching BioPage, a pre-social Internet play that failed to achieve lift, just ahead of the Dot.com bust. (The project is neatly post mortem-ed on Beasley's LinkedIn page.)
Still earlier, in 1991-1995 Beasley served in several roles with Berlitz, including general manager of Berlitz Translation Services, a division of Berlitz International, where Beasley was assistant to the CEO. He was also instrumental in Berlitz's sale to Fukutake Publishing (now part of Benesse Holdings). In addition to his Owen MBA, Beasley graduated from the Vanderbilt University School of Engineering (1981) and Montgomery Bell Academy (1977).
Prior to MyOfficeProducts, Rolfe's career included executing more than 200 transactions as a Bradford investment banker, according to his bio. At another point, he was chairman of The Potomac Group, which owned MediFax EDI, an eligibility-services provider that was sold to Emdeon Business Services' precursor, WebMD. Potomac was bought by Bahrain-based First Islamic Investment Bank's Atlanta-based Crescent Capital Investments unit for $117 million, according to reports at the time.
Rolfe was also previously chairman and president of ProClaim, a Medicare Part B claims processor described in some earlier media reports as a MediFAX spinoff. That firm eventually sold to what is now PSS World Medical (NASDAQ:PSSI). Before gaining his Owen EMBA, Rolfe earned a bachelor's in marketing at the University of Alabama (1982).
Stumb, Beasley's former partner in BioPage, was at one point CEO of The Potomac Group, which Rolfe chaired, and both Stumb and Rolfe earlier were involved in Stanhope Capital, with Rolfe a managing partner and Stumb a vice president, according to information online. VNC