The Nashville Area Chamber of Commerce today announced [in this press release] the availability of applications for the ScaleUp Nashville program, administered by the Chamber's Business Studio small business initiative.
Business Studio, in partnership with Pathway Women's Business Center, Refinery Nashville and the Nashville Entrepreneur Center (EC), has been given an initial award of $218,000 as part of the ScaleUp America program from the U.S. Small Business Administration (SBA).
With up to five years of funding through SBA, Business Studio will oversee an investment of potentially more than $1 million in small business training and assistance. The federal program is designed to help existing small businesses grow and to strengthen support for entrepreneurs whose goal is to expand the economic impact of their companies on Middle Tennessee. The Chamber launched Business Studio in 2014 with a goal of providing training, support and networking for the owners of businesses ready to take the next step in their growth plan.

Schulz
"We couldn't be more pleased by the partnership Business Studio is developing with the U.S. Small Business Administration," said Ralph Schulz, president and CEO, Nashville Area Chamber. "Eighty percent of our Chamber members are small businesses, and we've had record growth in new membership in the last year, so we feel it's important to provide services to this fast-growing sector."
The partnership will be used to provide a 12-week small business course of study for two cohorts of business owners each year. Participants will work with a certified public accountant to complete a financial analysis of their businesses, meet with area-specific focus groups, and work with a mentor.
Additionally, each business owner will develop a plan for strategic growth and receive coaching focused on his or her particular area of need, such as developing a strategy for accessing capital or undergoing market research. Participants do not need to be Chamber members to apply, and outreach will focus on bolstering underserved communities.provide services to this fast-growing sector."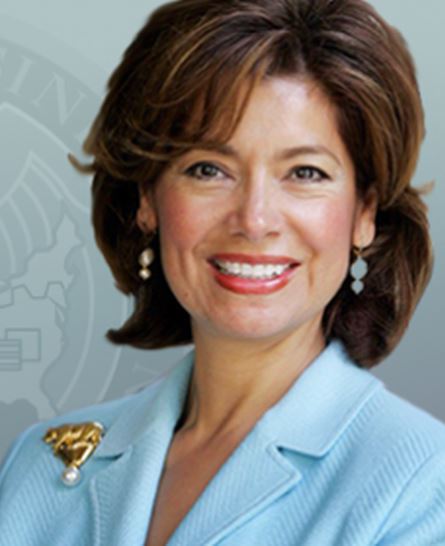 Contreras-Sweet
"Starting a business is tough; growing a business is even tougher," said Maria Contreras-Sweet, administrator, SBA. "ScaleUp America offers high-potential entrepreneurs the support they need to grow their business and continue to drive job creation across the country."
Contreras-Sweet says the focus of ScaleUp America is inclusive entrepreneurship, which means providing services to entrepreneurs from underserved communities, ensuring they have the support systems to help fuel expansion. SBA data shows women-owned and minority-owned small businesses represent one of the fastest-growing sectors of the entrepreneurial population, although these companies tend to be smaller in revenue and number of employees.
"This partnership with SBA will allow Business Studio to better fill the hole in services for small business owners," said Corey Davis, the Chamber's director of business growth initiatives. "We've spent a lot of time talking to business owners about what they feel are the gaps in their knowledge, and our plan is to address those areas with the support of our partners."
ScaleUp Nashville partner the Nashville Entrepreneur Center will provide the curriculum and training for the classes. The EC's curriculum has helped over 170 companies create more than 500 jobs.
Pathway Lending is Tennessee's largest Community Development Financial Institution and will provide financial advisors for the program, as well as technical support. Since 1999, Pathway Lending has provided more than $150 million in loans and 29,000 hours of mentoring and technical support to businesses and create jobs in communities across Tennessee.
For applications and additional information about Business Studio and the ScaleUp Nashville program, visit here.
About the Nashville Area Chamber of Commerce
The Nashville Area Chamber of Commerce is Middle Tennessee's largest business federation, representing more than 2,000 member companies. Belong, engage, lead, prosper embodies the Chamber's focus on facilitating community leadership to create economic prosperity for Middle Tennessee. The work of the Nashville Area Chamber is supported by members and sponsors; the Chamber's Pivotal Partners (a partnership at the highest level for all Chamber programs and events) are Delek US Holdings, Bass, Berry and Sims, BlueCross BlueShield of Tennessee, Community Health Systems, First Tennessee and Ryan LLC. Together with its affiliates, the Nashville Chamber works to strengthen the region's business climate and to enhance Nashville's position as a desirable place to live, work and visit. [###]
---