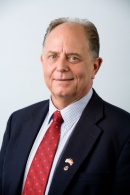 AEGIS Sciences Corporation, based in MetroCenter, announced today its acquisition of assets of VC-backed molecular-diagnostics startup Diagnovus, also based in Nashville. Terms were not disclosed.
Aegis, a forensic toxicology lab and healthcare sciences laboratory founded here in 1990 by David Black, Ph.D., is backed by a Boston-based private-equity firm, ABRY Partners.
Black said in a press release this morning that the asset acquisition helps Aegis Sciences expand its healthcare laboratory testing services. He added that delivery of patient-specific genetic information to physicians "will improve management of disease and prescribing of necessary medication." Diagnovus molecular diagnostics offerings include individualized genetic information that supports decision-making regarding medical treatment.
Formed in 2011, Diagnovus has been mainly backed by venture investors Limestone Fund and TriStar Technology Ventures, which established the company with Co-Founder and President James Stover, Ph.D. Click here for related earlier coverage.
James Stover, Ph.D.
Stover, 35, now serves as vice president of the Aegis life-science business unit, and reports to both Black and to President Frank Moser, who has been with Aegis since 1999.
Diagnovus has heretofore considered its primary direct competitors to include Genoptix (Carlsbad, Calif.), Cancer Genetics (Rutherford, NJ) and Foundation Medicine (Cambridge, Mass.; NASDAQ:FMI), said Stover.
Diagnovus raised $2.31MM in capital since its inception, and was principally backed by the Limestone and TriStar funds, which were formed as a result of the 2009 launch of the state-funded TNInvestco capital-formation program; and, by funding through the State of Tennessee's INCITE program, an initiative sponsored by the state's economic and community development agency, and administered by LaunchTN (the Tennessee Technology Development Corporation).
Stover said 18 Diagnovus full- and part-time employees join Aegis, which now has about 1,000 employees, and Aegis projects adding perhaps 200 workers in 2015. More than half the Aegis workforce is based in Tennessee.
Aegis was chartered in 1990, following four years in which Black and his team operated a related sports-testing program for Vanderbilt University, according to information online.
The transaction announced today serves to underscore the fact that both Aegis and Diagnovus have more than once proven capable of accepting vital outside capital, without having to leave their native Tennessee.
Diagnovus was represented in the Aegis transaction by attorney Rob Laird of Nashville-based McKenzie Laird. DLA Piper represented Aegis, said Stover.
As reported here in December 2013, Diagnovus at that time eyed a $5MM Series B capital raise and had made promising investor contacts, even as talks with Aegis and other potential bidders continued. No Series B investment was accepted.
Prior to joining Diagnovus, originally as VP for business development, Stover was VP for operations within LaunchTN.
Still earlier, Stover was a life science and technology analyst with Square 1 Bank in San Diego, and a senior research fellow in medicinal chemistry at the Scripps Research Institute. He earned his bachelor's in Biochemistry at the University of Virginia and his Ph.D. in Chemistry at Vanderbilt University.
Further comment on the transaction has been requested via Aegis and ABRY executive offices. This story will be updated as warranted.
ABRY succeeded New York-based Metalmark Capital as private-equity owner of Aegis, within the past year or so, said Stover.
ABRY's portfolio includes about 50 active investments, including health-related companies such as Alpharetta-based HealthPort (healthcare information compliance); Little Rock-based HealthScope (management of care networks, benefits, etc.); and, among others, Birmingham, Ala.-based SourceMedical, an therapy software, ASC software and related healthcare IT software and services company.
ABRY's website indicates that its investment criteria for portfolio companies include high barriers to competitor entry, and that it often funds consolidation strategies. VNC