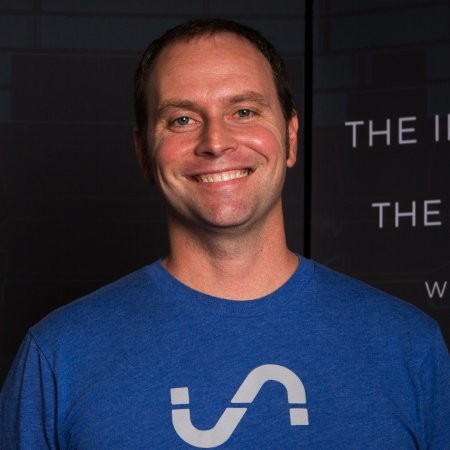 JAMIE BAILEY confirmed for Venture Nashville that Initial State Technologies, the cloud-based Internet of Things (IoT) data analytics and visualization company he conceived in 2012, was sold early this year to Beaverton, Ore.-based Tektronix, itself a sub of Fortive (NYSE:FTV).
Bailey said he was not free until yesterday to discuss the matter.
Fortive is a sector consolidator which has made numerous other buys in IoT and other spaces since Fortive spun-out of its parent -- Danaher (NYSE:DHR) -- in mid-2016. Including Tektronix and other businesses that Fortive took outside of Danaher, it has in a short span accumulated roughly two-dozen companies.
Since the Tektronix deal was quietly completed at the beginning of this year, Initial State's Nashville-based team has grown from 8 to 12 full-timers, four of whom are women, plus a part-time female employee in the Philippines. Most team members are engineers, and further engineering hires are contemplated, said Bailey.
Good news: Bailey told Venture Nashville that based on his experience founding and expanding Initial State, he believes the notion that SaaS startups in Nashville cannot recruit sufficient top-notch engineers and developers and then take SaaS startups to scale is, in a word, "bullshit."
First, while he acknowledged that a company would have trouble finding "5,000 engineers" to hire in a hurry in Nashville, a startup entrepreneur who needs, say, 5 to 25 engineers and development operations folks in order to scale, can definitely do that in Nashville.
However, he conceded, "there's a little bit of a chicken or the egg problem" here that every community faces: Building a strong SaaS sector must usually be accelerated by spawning SaaS startups that create an ever-expanding pool of compelling opportunities.
The "mentality" of engineers is another key factor, he said: Top talent wants to "work on things that are meaningful and have impact," and a company that demonstrates that its mission meets that test -- and is based in increasingly popular Nashville -- now enjoys tremendous leverage.
Entrepreneurs in the software-as-a-service (SaaS) business who want to see the Nashville market more deeply diversified into sectors other than healthcare can contributed to that goal by growing competitive businesses guided by these and other realities, Bailey continued.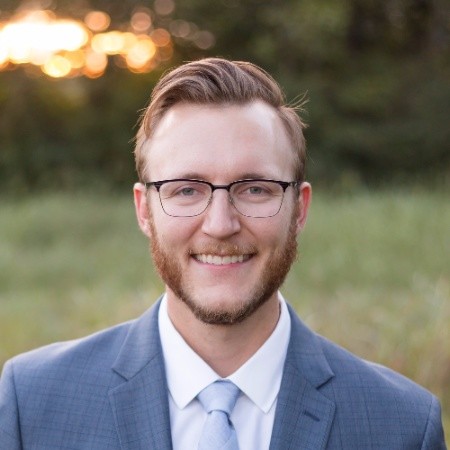 David Sulpy
He credited Co-founder and CTO David Sulpy as having supplied much of the tech acumen and cultural intelligence to the company during the past six years.
He also emphasized "you must never stop recruiting." Founders must reach out to top talent in the broader community, particularly to computer science pro's and students at local universities, folks attending computing and data meetups, and more.
He noted that CTO Sulpy has, for example, often taught tech classes as adjunct faculty at a local university, which gives him and his company an early look at talented people.
In Bailey's experience, SaaS founders who define a mission clearly, pursue it with discipline and create an organization and culture that top engineers want to be part of can find the talent they need, if they also continually engage with engineers and developers in the broader community.
Bailey emphasized that unless Nashville's engineer- and developer-driven companies seize the opportunity to create more non-healthcare SaaS startups, Nashville risks becoming "pigeon-holed" as a healthcare-only town, and marginalized with respect to other industries.
He acknowledged that this is important to him partly not only because "I'm a technologist -- this is my life," but also because he wants his children to have the option of living in the kind of city Nashville can become if it develops a more diverse and inclusive business ecosystem.
Raising capital also brought hard-won lessons, said Bailey. Initial State raised about $3.4MM in outside investment prior to its sale. Previous coverage here.
Bailey said he hopes the success of Nashville startups like Initial State, LeanKit and others will make increasingly clear to other SaaS entrepreneurs that, even though it is very difficult to get any traction with VCs -- "and that's kind of a 'no duh!' statement" -- he believes most entrepreneurs can find an ample supply of individual Angel investors in the Nashville area.
Despite that optimism, Bailey several times stressed that it is hard to exaggerate the rigors of creating, launching and taking to an exit any type of business.
"I'm still getting over the difficulty of taking a startup from beginning to end," he said.
Asked what he'd do differently next time, given his experience with Initial State, Bailey first said with a hearty laugh, "I just wouldn't do it!"
He went on to explain that at key junctures his sticktoitedness may have resulted as much from "blind faith" as anything, and if he'd truly known the odds against him, he might've abandoned the idea early-on.
Even now, nearly a year after completing his deal, Bailey said he is focused only on making Initial State a success for Tektronix, and won't even consider Angel investing or other interests until he's thought about it a lot.
As a "product realization" organization of Tektronix, Initial State turns sensor and event data into information in wave forms that help users visualize and interact with data from internet connected devices, said Bailey. Users of the Initial State product offering include lab-based, consulting and individual independent engineers from every engineering discipline.
No terms of the Initial State deal have been revealed.
Bailey said the strategic transaction was valued mainly on the quality of its technology and the pace of its market adoption. Revenue, per se, was always important, but while the company was independent it was secondary to technology/scale considerations.
He recalled that the company, which began streaming data in 2015, had begun getting pinged by potential bidders and investors in late 2016.
Bailey was then the largest shareholder of Initial State, which at one point had more than 30 individual and angel investors.
Those investors included Jerry McKamey, Initial State's lead Angel, who is also president of Nashville-based payments processor Elmhurst Financial Services; and, then-still-active InCrowd Capital.
To deal with suitor interest, Bailey worked with advisor and LeanKit founder/CEO Chris Hefley, who connected him with Palo Alto-based Menalto Advisors Co-CEO Charles Welch and Director Erik Hansen, who ultimately guided him through the Tektronix transaction.
In addition to Welch and Hansen as the company's investment bankers, prior to the company's sale Bailey relied on local mentor Shawn Glinter; attorneys Craig Jacoby and Bill Galliani with Cooley; and, Chris Sloan of Baker Donelson.
As VNC reported earlier, previous advisors also included accountant David Hudson of Lexington, Ky.; and, the company banked with First Tennessee.
Bailey, now 42, earned his bachelor's and master's in electrical engineering at the University of Kentucky. LinkedIn here.
He and his wife and their two children reside in Williamson County. VNC
. Last edited 1943 21 Dec 2018
---