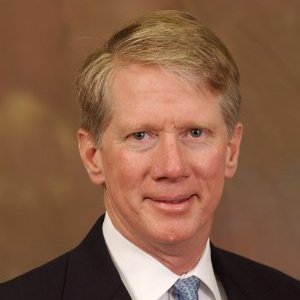 THIS might have been 'just another healthIT startup story', if the grave harm often caused by medical errors wasn't so shocking and if MEDarchon was not making some very striking assertions about its technology's value in averting such errors.
MEDarchon is the Nashville startup backed by serial healthIT entrepreneur Jim Sohr and led by CEO James "Butch" Baxter, who took the company's helm April 10.
Both men are healthIT veterans and entrepreneurs with track records. Neither is known for hyperbole.
MEDarchon says it offers nothing less an "intelligent platform" for HIPAA- and NIST-compliant secure paging/texting and for delivery of actionable information that can improve clinical workflows, promote accountability and avert fatal treatment errors -- particularly in such situations as patient hand-offs between care-givers.
MEDarchon's website asserts that its Web-portal and smartphone-accessible application known as QUARC employs "message prioritization and routing technology to ensure that a message is not only delivered to the appropriate individual, but also that it is acted on in an appropriate length of time. QUARC also includes an advanced analytics suite, designed to identify outlier cases and predict if and when a medical error is likely to happen."
Here and there online, the company refers to its technology as "next generation," "first-in-class" and "best-in-class."
Such are the messages MEDarchon is sending to community hospitals and which it may soon use in targeting selected integrated delivery systems.
MEDarchon reports on its website that breakdowns in provider-to-provider and-or provider-patient communication cause at least 270,000 fatal medical errors in the U.S. each year. Also, Johns Hopkins researchers have reported that at least 250,000 U.S. patients die from medical errors of all types, each year. (Other studies here and here.)
The alarming scope of the problem may help explain why 5-year-old MEDarchon is, according to Baxter, being "tracked" by potential later-stage institutional investors, investment bankers and other potential suitors.
Virtually all that inbound interest has come from the Northeast, Atlanta, China and elsewhere, rather than from Nashville, Baxter told Venture Nashville.
Interest in MEDarchon may also have been sparked by M&A and financings in the space; for instance:
► For instance, in 2016, HCA acquired Waltham-based Mobile Heartbeat, on undisclosed terms.
► Other early-stage companies in the space include Cincinnati-based Doc Halo (which recently landed $11MM from Bain Capital Ventures), and Santa Monica-based TigerText (which has attracted more than $80MM from VCs).
► In addition to startups, Baxter acknowledged there are more established incumbents, such as Spok (NASDAQ:SPOK), which has a concentration on healthcare, but also serves most other industries.

Jim Sohr
► In 2014-15, Sohr not only acquired his interest in MEDarchon, but also took a position in Relatient, a healthcare communications play that is weighted toward patient engagement, rather than clinical communications.

► During roughly that same period, local entrepreneur and now-CEO Peter Clifton acquired ReadyPoint Health from Martin Ventures.
► A bit earlier, Chicago-based Stericycle, intent on diversification, picked-up local healthcare messaging service NotifyMD, and tech entrepreneur David Condra transformed his company into Amplion Clinical Communications.
Despite attracting attention from potential suitors, MEDarchon is apparently proceeding at its own pace.
Its initial seed round of $350K was completed in April 2013, followed by a Series A round for $2MM in 2014.
MEDarchon now has 12 FTE on staff, and is recruiting for client services and project management slots, Baxter said.
Baxter told VNC, "We don't anticipate seeking another round in 2017, and will evaluate our needs for 2018 and beyond, as our business plans progress."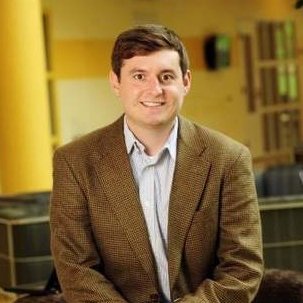 W. Baxter Webb
MEDarchon was founded in 2012 by William Baxter Webb, who upon Butch Baxter's appointment became MEDarchon's chief strategy officer, with duties including "developing, facilitating and driving key strategic initiatives, according to the company's press release, April 19, 2017.
The MEDarchon board of directors includes Chairman Sohr, as well as Webb, West End Holdings Managing Partner Lyle Beasley and Kevin Donnelly, who is CEO and executive director of PCPI Foundation, based in Chicago. PCPI is concerned with measurement in the context of healthcare outcomes improvement.
Controlling interest in MEDarchon is held by Sohr's Five Star Ventures (family office), Founder William Baxter Webb, and long-time Angel investor Fred Goad.
Other MEDarchon investors include the company's Chief Medical Officer, Robert Shapiro M.D., now also pursuing a fellowship at Washington University (St. Louis); plus, members of the NueCura group of Angels and individual investors, among them the aforementioned Beasley and Bob Rolfe, who co-founded West End Holdings. Rolfe recently became commissioner of State Economic and Community Development for the Haslam Administration.
In addition to receiving services from Powered Health (CFO and Accounting, Human Resources & Business Compliance, Media Relations, etc.), Baxter said MEDarchon relies for legal counsel on attorney Chris Sloan of Baker Donelson, and it banks with Pinnacle Bank (Kevin Roddey).
Outside advisors now include Neal Patel, M.D., Vanderbilt University Medical Center's chief medical informatics officer; Joel Lee, interim CEO of iCitizen, former VUMC associate vice chancellor and former VP of Vanguard Health Systems; Jason Barnett, HCA's AVP for information protection and assurance; Brent McDonald, VP-development for the Vanderbilt Health Affiliated Network (VHAN); Alison Lynch, Owner of Anima Interna and a former director of entrepreneurial growth for the Nashville Area Chamber of Commerce; and, Bennet Waters PhD, a Chertoff Group co-founder and a former VP at LifePoint Health for development of hospital lines of business.
Asked about the origins of the MEDarchon name, Baxter explained that in ancient Greece, archons held the highest administrative positions in regions and city-states such as Athens, and were the keepers of their society's vital official records.
U.S. Patent Office records online show that medical information exchange patent 8,825,786 was awarded W. Baxter Webb and co-inventor Christopher Rathermel in 2014, and assigned to MEDarchon by the two in 2016. Rathermel is now IT director for The Work Institute, according to his Linkedin.
MEDarchon CEO Baxter previously spent 22 years in executive roles with IT consultancies InfoPartners and its 2012 acquirer, Santa Rosa Consulting. Earlier, his career included a stint in business development with SmithKline Beecham. His Linkedin is here.
Baxter, 58, is married to Emme Nelson Baxter, a VP of Jarrard, the Brentwood-based healthcare communications agency.
Sohr's holdings embodied in the PoweredHealth portfolio address a number of painpoints along the healthcare continuum of care. See the "continuum of care" link in the navbar on the PoweredHealth site. VNC
. last edited 9 May 2017 1617
---