Update 17 March 2017 Surgiorithm won the NSW pitch competition. 5 Nov 2016 0858: Surgiorithm placed 1st in the VentureMatch competition, earning $5K bestowed by Waller Lansden. -Ed.
NASHVILLE-based healthIT startup Surgiorithm is raising capital and is among five budding companies chosen to present during a Venture Match event Friday morning, Nov. 4, at Innovation Park in Franklin.
When interviewed by Venture Nashville, CEO Amnon Keynan and President Diane Weiner, two of three co-founders of Surgiorithm, confirmed they have had early conversations with potential Angel and VC investors, including well-informed medical professionals.
VNC understands their plans call for an an initial $400K raise built around a convertible note, and a likely Series A raise in 2017.
Surgiorithm's initial outside capital will be used for marketing and clinical customer acquisition for Surgiorithm's offering. It is initially being marketed to ophthalmology surgeons who perform cataract surgeries and other procedures. In those practices, additional revenue can be earned if, at the outset, surgeons and their staffs use Surgiorithm to identify and discuss patients' preferences for elective services, self-pay capacity and other variables.
Four other early-stage companies are presenting in Venture Match, an event organizers say is designed to "help start-up companies refine their investor pitch, IP strategy, business model and go-to-market plan, better positioning them to receive investor funding and commercialize their products."
Venture Match is co-sponsored by Launch Tennessee and Life Science Tennessee. LaunchTN is officially Tennessee Technology Development Corporation (TTDC).
After a 7:30 a.m. kickoff Friday morning, the five startup teams will each make a 7-minute pitch, then get feedback from institutional investors, according to event materials.
Other presenters Friday, in addition to Surgiorithm:
► SimPath (Knoxville) - Led by Rob Moseley, a $10K winner in last week's Boyd Venture Challenge (backed by TN ECD Commissioner Randy Boyd) at the University of Tennessee. Likely to seek initial $1.5MM round. Combines DNA synthesis and assembly methods to facilitate quicker/cheaper multi-gene engineering and multi-variation testing by synthetic biologists in research. Includes DNA parts library and robust web-interface not duplicated by competitors (partner: Lattice Automation). SimPath seeks exclusive license from patent holder ORNL via UT-Battelle. PI: Enrique De Paoli PhD. No website, factsheet here. Potential bidders, e.g., GenScript, DNA 2.0, GeneArt.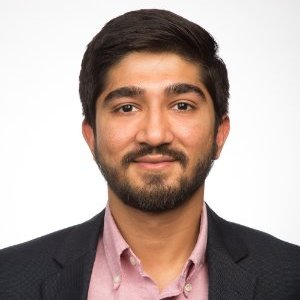 Arnab Chakraborty
► Flow MedTech (Aiken SC, Johnson City, Dallas) - Company has completed Dallas Health Wildcatters accelerator and is now involved with Charleston, S.C.-based PriMed HealthCare accelerator in Charleston, SC. Plans to seek up to $550K Seed. Co-founder/CEO Christine Hang in Aiken, Co-founder/CPO Arnab Chakraborty in Johnson City. Its solution targets left atrial appendage (LAA) at risk of atrial fibrillation and stroke, reducing risk of clotting. Company will headquarter where it has greatest advantage, a member of the team told VNC.
► SOMAVAC Medical Solutions (Memphis) - Offers a wearable, ultra-low profile, low-power suction device for management and removal of patients' post-surgical fluid buildup. The device is easy to attach, conceal and operate and has a disposable reservoir. Co-founders: CEO Esra Roan PhD and CTO Josh Herwig.
► 3D Operations (Chattanooga) Supporting surgical pre-planning, 3D Ops converts MRI and CT Scan images into 3D printable data, then prints 3D models of patient-specific anatomy. The surgeons can hold, examine, plan and even practice on the patient's own modeled anatomy prior to surgery or other procedures. Keith Campbell, president/CEO.
Amnon Keynan
Surgiorithm's Keynan is in Nashville about half of each month, when not traveling elsewhere in the U.S. or Israel, while Weiner and a third co-founder, Shawn Chapman, are based here in Nashville. All three co-founders are full-time in this venture, said Weiner.
The Surgiorithm offering gathers patient-captured data and produces patient profiles. Its patient-behavior predictive algorithm enables surgeons to efficiently identify premium patients for upgraded procedures, according to its website. Thus far, 7 surgeons who have employed Surgiorithm's technology (for iPad) have used it with approximately 700 patients, with an approximately 95% profile completion rate, thus far.
Keynan said Surgiorithm's presence in Nashville and its involvement in Venture Match have been made possible by the network it has built with Nashville and State officials. He emphasized that Gov. Bill Haslam's 2015 trade mission to Israel was a real factor in shaping his view of launching a business in Tennessee.
Keynan also said that subsequent contacts with State representatives including Ted Townsend, deputy commissioner of Tennessee Economic and Community Development (ECD), have also proven instrumental in advancing the company.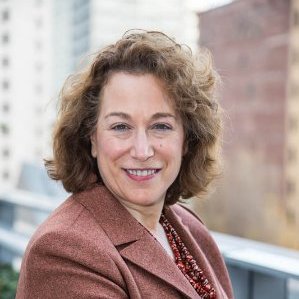 Diane Weiner
Weiner said her continual bridge-building with State and Nashville officials, nonprofits and industry peers has also been pivotal. Weiner relocated not long ago to Metro Nashville from Alabama, to pursue this opportunity.
The co-founders plan to participate in the Life Science Tennessee Statewide Mentor Network for startups. As of today, the network has 55 mentors and is co-sponsored by Launch Tennessee (TTDC). Earlier related story here. A similar mentor network for the Energy sector is also contemplated. More here.

Surgiorithm is advised by attorney Geof Vickers with Nelson Mullins and Nashville accountant Chad Troup. VNC
.
---