Updated 2:58 p.m. Sept. 17, 2009: Coleman Swenson Crist; Southern Appalachian TNInvestco Management Co. LLC; and, Richland Ventures IV LLC have now also applied for TNInvestco certification. Our original Sept. 14 story follows:
"The creativity and the quality of the people who have shown some interest in [TNInvestco] has just been incredible," according to Tennessee Revenue Commissioner Reagan Farr.
Farr spoke Friday during a session of the Tennessee Biotechnology Association's annual meeting, at the DoubleTree Hotel downtown.
Farr's observation about 'creativity' apparently stems from the fact that he and Economic and Community Development Commissioner Matt Kisber have, by all accounts, been personally spending a good deal of time with potential TNInvestco applicants.

The commissioners' interest lies in how to provide vital capital infusions to new and growing companies that can ignite industries with greatest potential to create jobs with good pay in an increasingly knowledge-driven economy.
In addition to reviewing the recent history of the state's new capital formation program, Farr promised that he, Kisber and TNInvestco staff will work to ensure that the six new TNInvestco funds the state expects to certify make "fairly aggressive deployment of funds" to true seed- and early-stage ventures based in Tennessee; and, among other criteria, will ensure that participating companies are pursuing investments that can have truly "transformative" influence on Tennessee's economy.
Approximately $84 million will become available early in 2010 for investment in Tennessee ventures, as a result of passage of enabling legislation earlier this year by the Tennessee General Assembly, supported by a strong push from the Administration of Gov. Phil Bredesen and such allies as Tennessee Technology Development Corporation.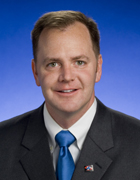 Farr (at left) also announced that, because the TNInvestco office is receiving so many inquiries from entrepreneurs, themselves, his staff will "cull" those inquiries, and will provide to all TNInvestco applicants the contact information of the inquiring business persons. Farr's statement did not seem to limit distribution of those entrepreneurs' names to funds that actually win one of six TNInvestco certified-fund slots.
Responding to a reporter's question, Farr also seemed to put to rest an issue that had arisen near the outset of this year's effort to pass the TNInvestco program, which was embodied in the legislature's Tennessee Small Business Investment Company Credit Act: Farr essentially acknowledged that while questions have occasionally been raised regarding whether or not TNInvestco mandates might put undue pro-economic-development pressure on venture-capital firms that should instead be focused chiefly on their portfolios' financial gains.

However, Farr disposed of the issue by saying "if you make a good investment with a good company, jobs will follow."
Concurring, MB Venture Partners Managing Director Gary Stevenson said he agreed "100 percent" with Farr, later adding that "funding companies that wouldn't otherwise get funded is not only a dead-end [financial-return] strategy, but probably a dead-end economic-development strategy."
TNInvestco applicants that have filed at least the first of the program's two-part application documentation include:
► Claritas Capital Management Services Inc., based in Burton Hills, and Stonehenge Capital Company LLC (Columbus,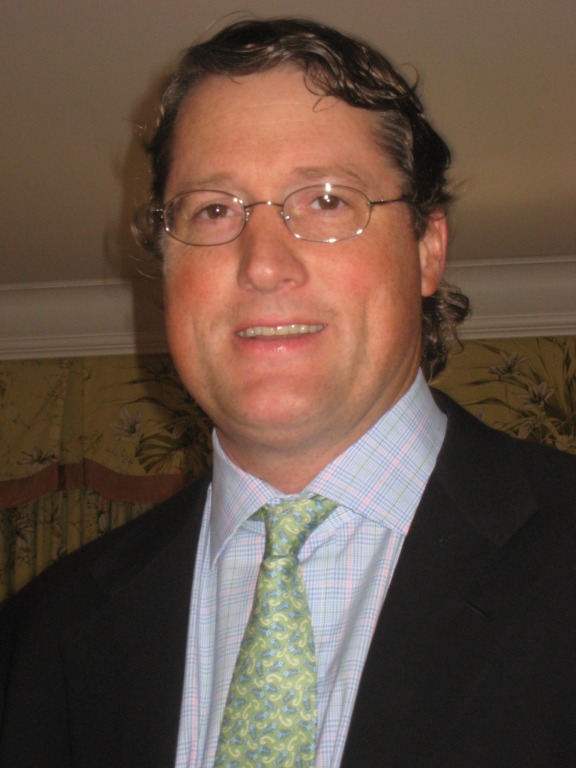 Ohio), have formed Stonehenge Claritas Capital Fund Tennessee LLC. Claritas Capital was the only Tennessee VC listed in Entrepreneur magazine's Top 100 VC listing, in 2008. That's Claritas Managing Partner John Chadwick, at right.

► Council Ventures LP, based here on 2nd Avenue; and, Enhanced Capital Partners Inc. (New York City) have formed Council & Enhanced Tennessee Fund LLC.

► Limestone Fund LLC, represented in the filing by former Asurion Executive Vice President Byron Smith, who is also adjunct faculty at Vanderbilt University's Owen Graduate School of Management. Limestone's corporate charter was filed by Steve Singleton, who is a principal in Nashville-based Mountain Group Capital LLC. On Friday, Mountain Group Founder Joe Cook Jr. told the TBA conference that his firm is applying for TNInvestco certification.

► Innova Fund II, LP, based in Memphis and led by Innova President Ken Woody, who is also a vice president of nonprofit Memphis BioWorks Foundation, which is engaged in a host of entrepreneurial initiatives.

► Tennessee Community Ventures Fund LLC, led by former Plumgood Food Founder Eric Satz. On Saturday, Satz declined to reveal his prospective partner in the application.

► Delta Capital Advisors LP, with principal offices in New Orleans. TNInvestco staff have not yet responded to a VNC query placed over the weekend regarding Delta's in-state presence or partnership, if any, and those staff are expected to be engaged in the Governor's annual economic-development conference, today and tomorrow. This story will be updated, as warranted.
In addition to the aforementioned filers, other firms that have signaled their resolve to apply in some manner for TNInvestco certification include:
► Solidus-TNInvestco LLC, recently created by management of Solidus Co., and led by Townes Duncan and Vic Gatto (below, right). Gatto

indicated in a weekend interview with VNC that the new entity may stand-alone in its application, but that Solidus has also been approached by 20 or more individuals and companies about partnering for TNInvestco, thus Solidus may consider an additional application with partners.
► MB Venture Partners LLC, formed in 2002 by entrepreneur Pitt Hyde and Managing Partner Gary Stevenson, and based in Memphis. MBVP is already a member of the TNInvestco Consortium LLC, mentioned later in this story.

► XMi Xebec Management Inc., controlled by entrepreneur Mike Shmerling and based in Nashville, and making venture investments through its Nashville-based XMi Capital unit, led by President Jim Phillips.
► Advantage Capital Partners, based in St. Louis. Advantage has indicated it plans to apply for certification, but a spokeswoman recently said the company is not yet prepared to discuss its alliance with Delta Capital Management, based in Memphis. Advantage, Enhanced and Stonehenge were the companies that introduced the original, and immediately controversial "CAPCO" legislation into the legislature, a move that spurred the state's creation of the much-improved TNInvestco program.

► In addition, a spokesman for the recently formed TNInvestco Consortium LLC, a voluntary private-sector initiative by some venture-capital firms seeking to share responsibilities for winning insurance companies' participation in the TNInvestco program, told VNC this weekend that the consortium's membership includes, in addition to some of the firms listed elsewhere in this story, Addison Capital Advisers Inc., Memphis; and, Southern Appalachian Fund LP (Oak Ridge), with consortium ranks expected to expand still further by Sept. 30.
Solidus' Gatto told VNC he believes the TNInvestco program will receive two or three times the number of applicants it can accommodate in the inaugural round of funding.
TNInvestco applications are due by close of business Thursday, Oct. 1, 2009. Soon after that date, applicants selected for certification will, in keeping with the new state law, be subjected to background checks conducted by the Tennessee Bureau of Investigation.
Note: TNInvestco staff answered a burning question regarding the proper pronunciation of the program's acronym, by saying that "ten-invest-co" is preferred, rather than "tenvestco." ♦