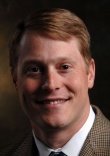 Two Nashville-based TNInvestco-funded companies, TriStar Technology Fund and Limestone Fund, have created and seed-funded Device Innovation Group (DIG), a Delaware LLC.
DIG will partner with Medical Device Innovations (MDI) to spur development and commercialization of medical devices, according to the funds' joint press release, this morning. Funding details were not disclosed. A February SEC filing indicates the startup raised $4 million.
TriStar had previously invested in MDI-driven spider vein treatment technology. That technology was apparently developed by an MDI portfolio company, VenX, the website for which shows the same West End office address as TriStar.
TriStar partner Brian Laden, Ph.D., was quoted expressing enthusiasm in today's release, and he is a member of the board of VenX, according to information online. Today and on earlier occasions, Laden said he believes the MDI relationship and the DIG initiative will help broaden the medical-devices industry footprint in Tennessee.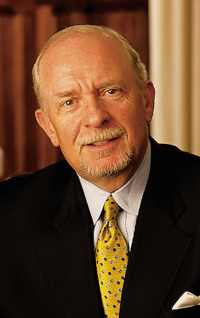 Jacobson
TriStar's anchor partner is Harry Jacobson, M.D., vice chancellor emeritus of Vanderbilt University and a longtime backer of entrepreneurs. Jacobson has made it known for a year or more he aims to create a family of private-equity and venture funds.

Cook
Limestone Fund is a TNInvestco fund established by Mountain Group Capital, led by Joe Cook Jr., who is currently chairman of the Life Science Tennessee, a bio-pharma trade association based here.
The DIG initiative will partner with universities and the managers intend to pursue rapid development of products, according to their release. MDI has offices in Bend, Ore., and Boca Raton, Fla.
Nickols
A former BioMimetic Therapeutics sports medicine R&D leader, Josh Nickols, Ph.D., is the first DIG employee and will serve as vice president for business development, according to today's release. Nickols was most recently chief technology officer and director of R&D for Insight Genetics. He holds an Owen GSM MBA, a Vanderbilt biochemistry (neurodevelopment) Ph.D. and a Washington University bachelor's, according to LinkedIn.
The fund partners described themselves in their release, thusly: TriStar Technology Fund LLC is an early stage venture fund that focuses on forming and investing in companies in the area broadly defined as "healthcare innovation:" biotech, pharmaceuticals, personalized medicine, medical devices, healthcare IT and healthcare services. TriStar's mission is to identify, create and grow early stage, transformative healthcare companies, focusing on opportunities in the Southeast... Limestone Fund LLC is an early stage venture capital fund focused on investing in life sciences and consumer technology companies based in Tennessee. Limestone's principals seek to leverage their experience in these industries to create, support and grow sustainable companies that meaningfully contribute to the economic fabric of Tennessee. VNC