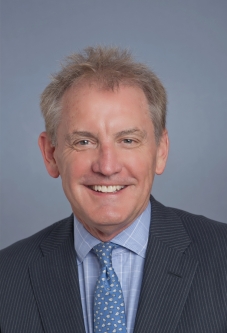 Update: Jan. 23, 2019: Urgent Team filed 10/12/18 for a roughly $7.4MM raise, with some Pharos execs associated with the filing.-Ed.
URGENT TEAM, the Nashville consolidator of urgent- and family-care providers, has raised $75MM in debt and equity capital since inception in 2012 and may augment current investors with a larger private-equity house, if it pursues a single M&A transaction valued at $100MM or more.
CEO and Chairman Tom Dent told Venture Nashville today that his four current institutional investors have shown appetite for funding Urgent Team's consolidation strategy, which calls for moving from its current 23 facilities to 100 or more by 2020.
Barring the emergence of a "blockbuster" M&A target, said Dent, "we've charged our arsenal" and can probably defer Urgent Team's next capital raise til late in 2017 or early 2018.
By year-end 2016, he said, Urgent Team is likely to rank among the Top 10 urgent-care providers, nationally. The company has about 300 employees systemwide, with about 17 assigned to headquarters in Green Hills.
Dent is personally very involved in the company's deal-making and he said he welcomes approaches by sell-side representatives. He pointed out that Kevin Cross, EVP for business development, is the "point of the spear" in identifying and pursuing acquisitions.
Via acquisitions, de novo development and joint ventures with hospital systems, Dent said the company can steadily acquire groups of 4 to 10 centers each, located within an 8-hour drive of Nashville, while also acquiring one-off practices. The company models its revenue as 60% from acquisitions and 40% from de novo development.
The company currently operates only in Tennessee, Arkansas and Mississippi, but is actively pursuing two projects in Alabama, and has a JV near closure with a Mid-South system that Dent did not identify. Urgent Team only enters metropolitan markets only with a system partner.
Its current institutionals include SV Life Sciences (Boston), Crestline Investors (Fort Worth), River Cities Capital (Cincinnati) and Nashville-based Petra Capital. Its recently concluded Series C, in which existing investors were joined by Crestline, brought in $43MM.
The company's outside advisors include attorney Jay Hardcastle with Bradley Arant and accountants with LBMC.
It will soon choose its commercial banker, and has three banks shortlisted, said Dent, adding that Urgent Team has no outstanding commercial debt. The company has previously relied ad hoc on Comerica. In its latest raise, it called upon investment bankers with Boston-based Cain Brothers.
Although a year ago the company had an in-house billing office, Dent said the company has for six months been operational with Sioux Falls-based DocuTap for electronic medical records, revenue cycle management and urgent care-specific analytics solutions.
The company has not confronted a truly national competitor. Other buyers include American Family Care and MedExpress, the latter an UnitedHealth/Optum holding with more than 150 facilities. Individual hospital systems' urgent care facilities are also competitors, said Dent.
Dent said he suspects MedExpress's sale to Optum is a signal that payers are realizing the benefit of healthcare services ownership in the urgent and family-care segment of the business. Also, the fact that MedExpress has the largest footprint in the sector with 150 units, and smaller companies in 4th to 6th place have just 20 to 30 facilities each, suggest that Urgent Team's rise in the rankings could be rapid, he said.
He also noted that BlueCross BlueShield of North Carolina last year exited its 2012 strategic investment in FastMed Urgent Care, selling its stake to PE ABBRY Partners.
Said Dent, payers and providers who are trying to determine how best to position themselves as effective managers of healthcare are among the factors that are leading the industry into "one of the most interesting periods that I've seen. There are going to be a lot of strange transactions," he said.
Asked about Urgent Team exit scenarios, Dent said the now-traditional array of options will probably pertain, with sale to a larger private-equity player perhaps most likely.
Institutional investors approach the company every month or two, making clear they have substantial capital to deploy in the sector, he added.
Regarding the go-Public option, Dent said, "There has yet to be a public company really in this space and I think it's too early to know whether this sector lends itself" to an IPO.
Dent said urgent care's place in the healthcare continuum -- positioned to provide lower-cost post-acute and outpatient services -- means that it does not face particularly onerous federal regulatory or reimbursement pressures.
Most of Urgent Team's revenue is from commercial business and it has less than 25% exposure to Medicare-Medicaid. BlueCross BlueShield, strong in the Southeast, is among its most important payers.
At the state level, the company follows closely debates regarding roles of nurse practitioners relative to physicians, but does not take an advocacy position in such matters, said the CEO.
Urgent Team was known at its founding in 2011 as WellNow Urgent Care, and changed its corporate name in 2012. Its units operate in their local markets under varying brands.
The 64-year-old CEO said he believes his management team is strongly capable of executing the company's consolidation plan.
In addition to Cross, he emphasized the roles of CFO Mike Mauldin, Chief Integration/Admin Officer David Maloney and regional division lead Nancy Becker, among others.
Dent's prior leadership roles have included CEO of Med-Tel International, co-founder of PhyCor and founding board member of Healthcare Realty Trust, and M&A director for HCA, among others. He remains a member of the board of listed Healthstream (HSTM), to which he was first elected in 1995.
He earned his master's in healthcare administration from The George Washington University and his bachelor's in Business at Mississippi State University. VNC
.
---